In situations where a swell factor needs to be calculated and either multiple shots or a complex geometry exists then users can use this tool to find relevant volumetric information. Once the bottom elevations of the shots are known, the boundaries can be drawn and the shot volumes can be calculated. In order to facilitate the calculation of the swell factor, the pre-blast and post-blast projects must be linked together in the beginning.
Upload Checklist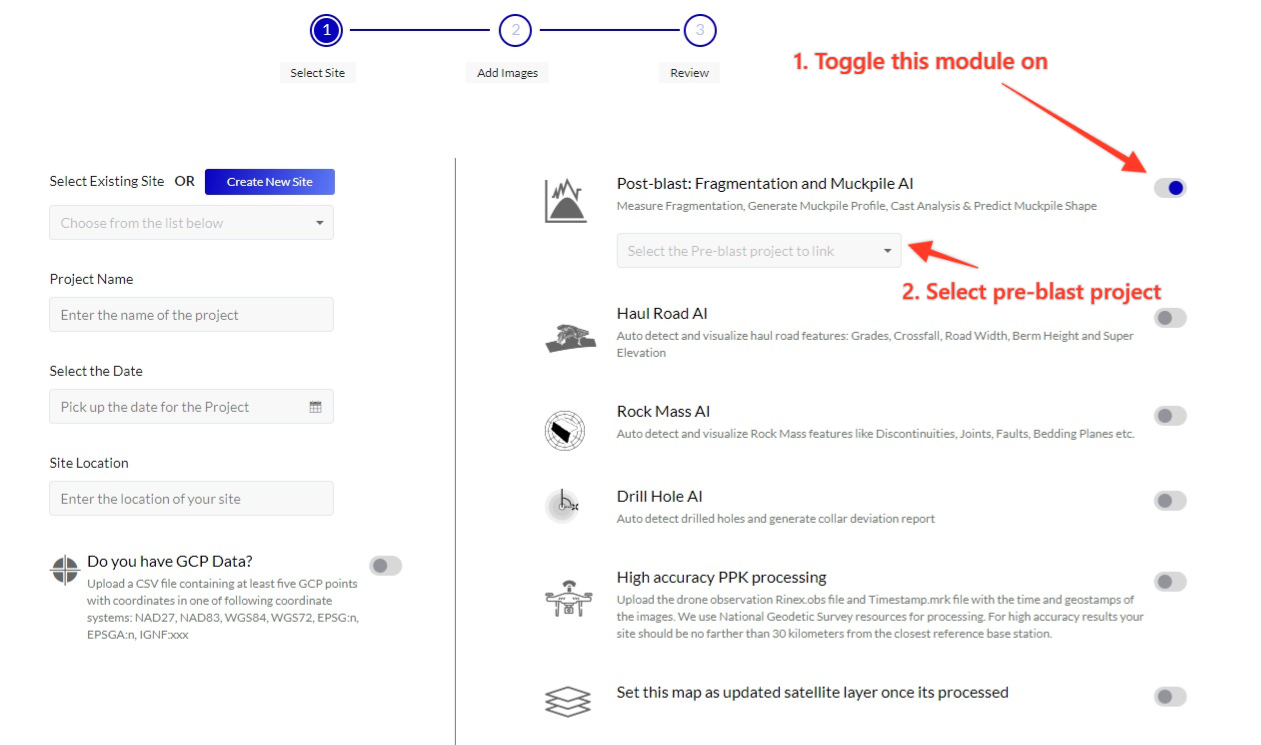 Be sure to link the pre-blast and the post blast by toggling on the "Post Blast" module and selecting the pre-blast project.
Section 1: Pre-Blast Project
Step 1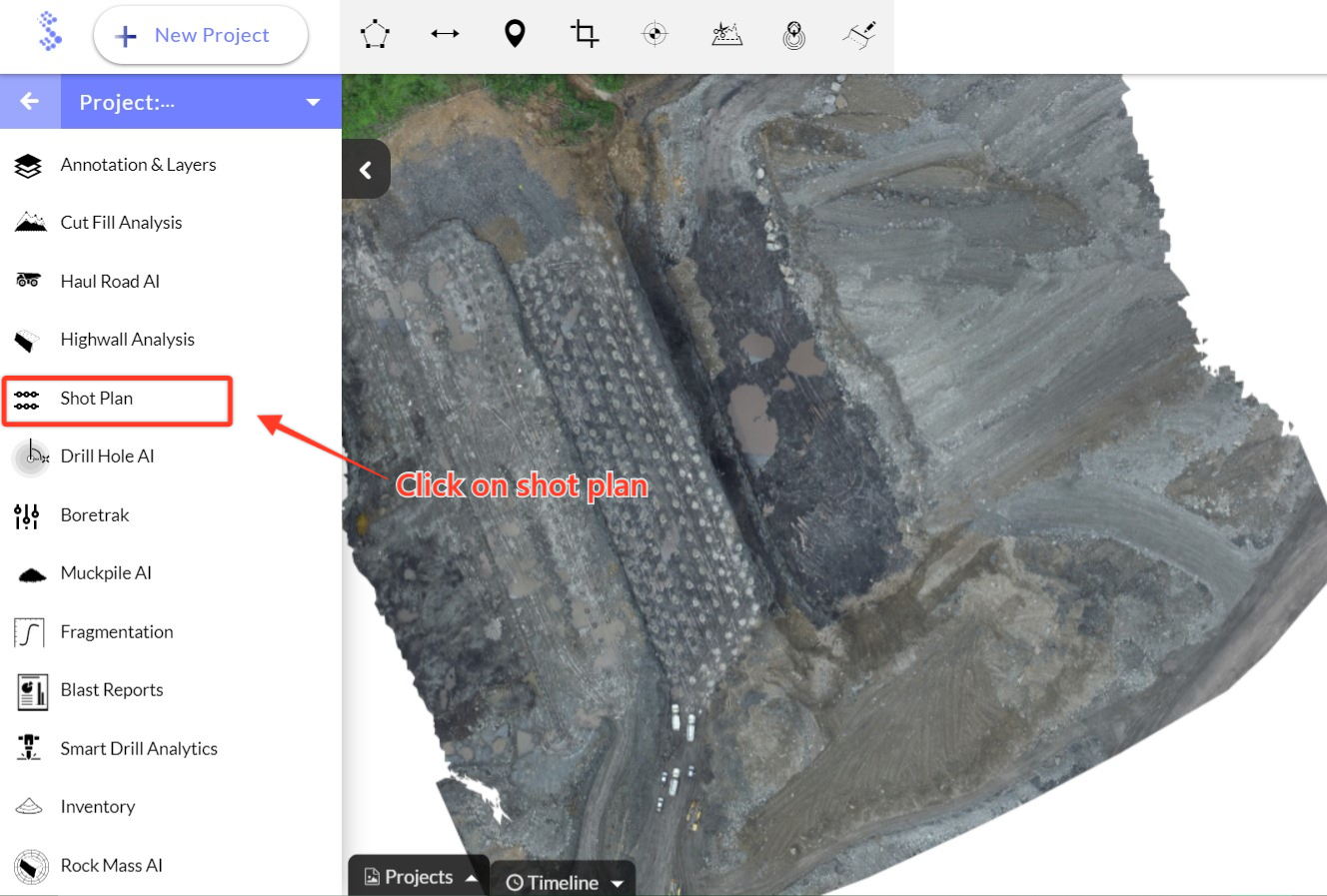 After navigating to your pre-blast site, click on "Shot Plan"
Step 2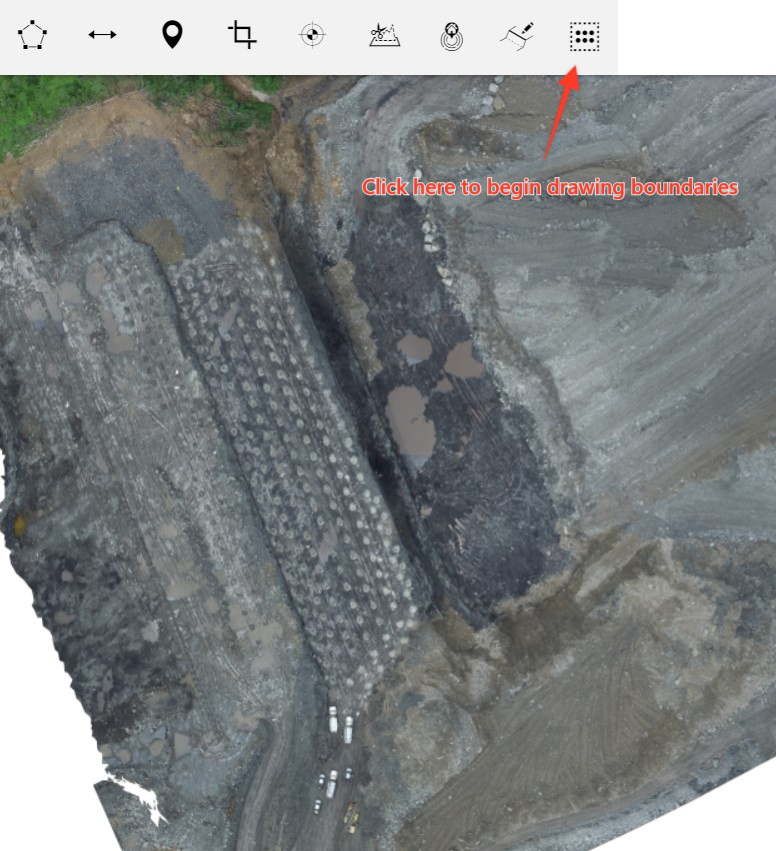 The shot boundary tool should appear once in shot plan, click on it and begin outlining your shot. If there are multiple shots, please create a separate boundary for each shot. This is because each shot may be drilled to different elevations.
Step 3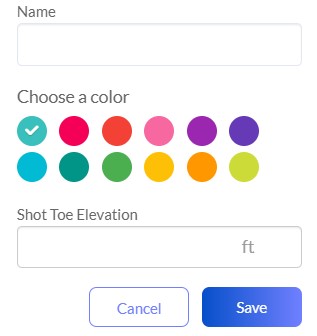 Once the boundary is drawn then the name, color, and toe elevation of that individual shot can be set.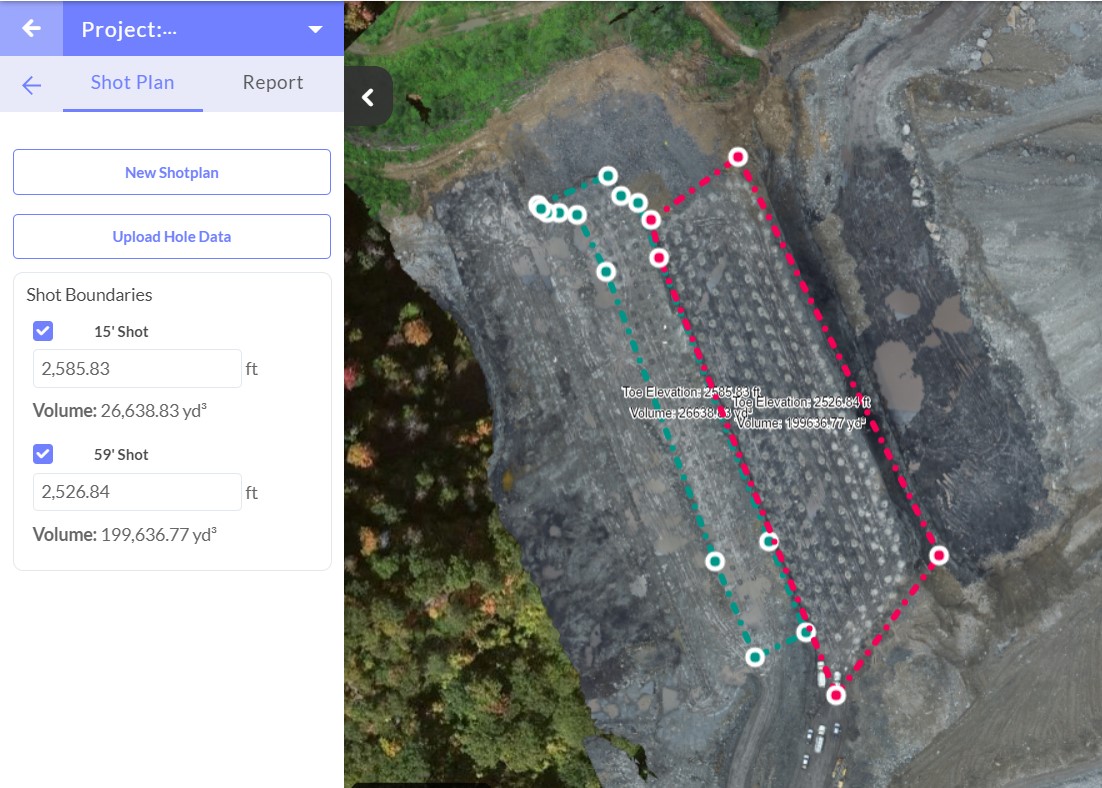 Once the boundaries are set, then each shot will be visible over the orthomosaic and the shot volumetric information will be visible on the left-hand side.
Section 2: Post-Blast Project
Step 1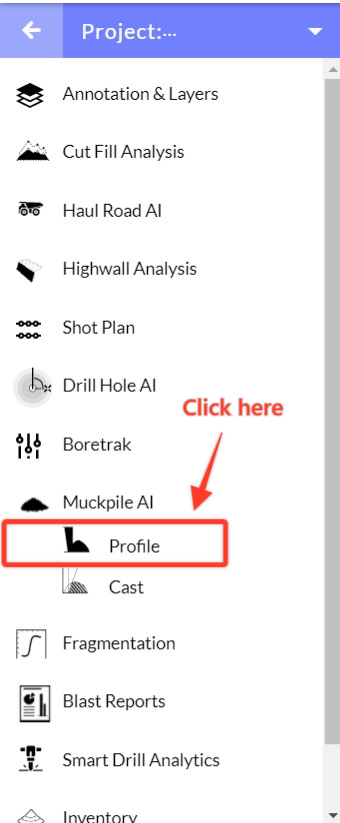 Navigate to the associated & linked post-blast dataset and click on Muckpile AI, and then navigate to "Profile"
Step 2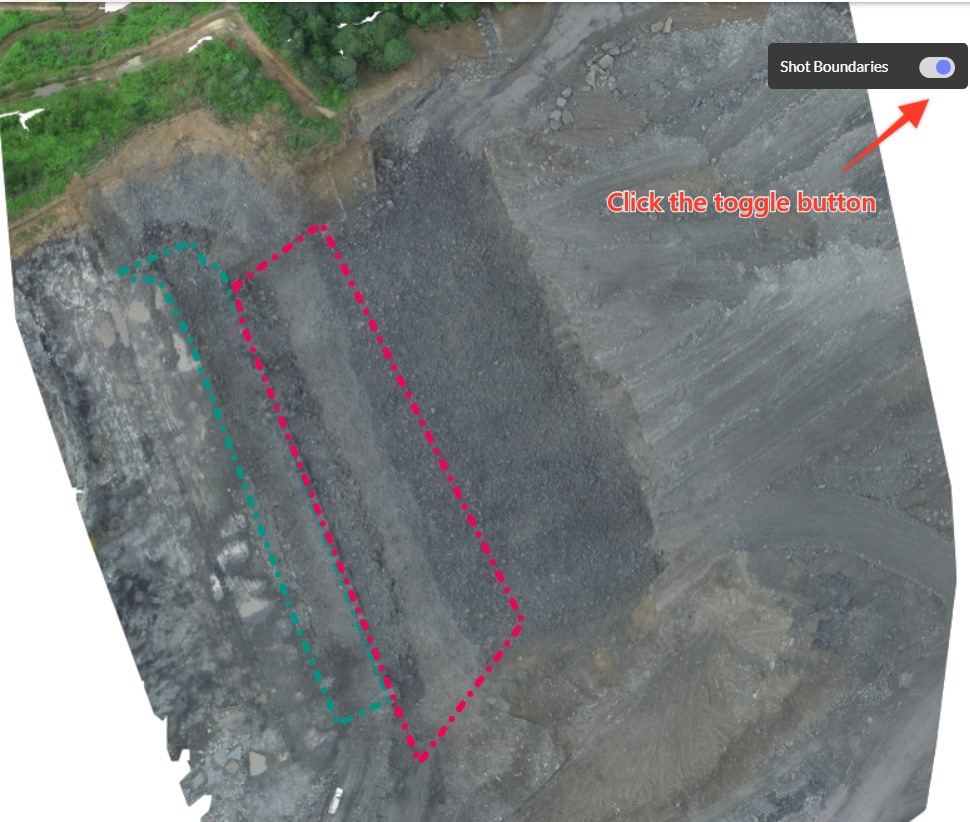 Click to toggle on the shot boundaries created in the pre-blast project. This visualization allows the user to easily line up the individual muckpile sections with the associated blast areas.
Step 3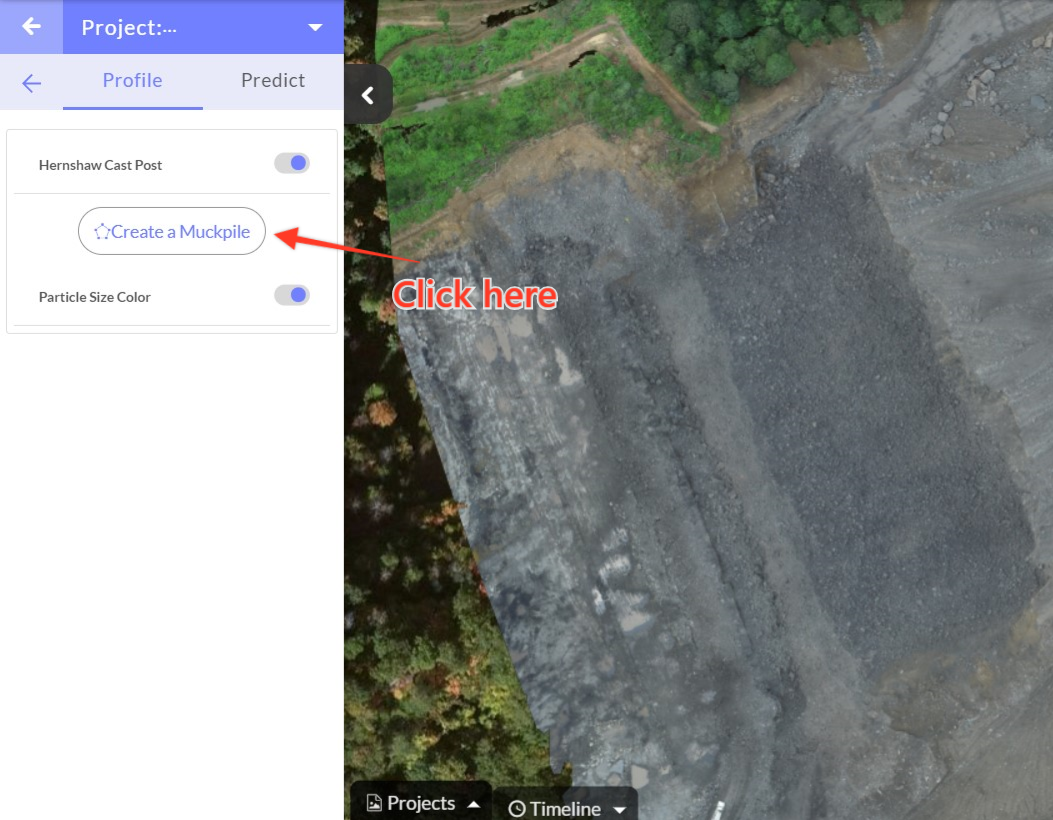 Click on "Create a Muckpile" to begin setting the boundaries for each section of the muckpile. Be sure to create separate muckpiles for each section that has a different bottom elevation.
Step 4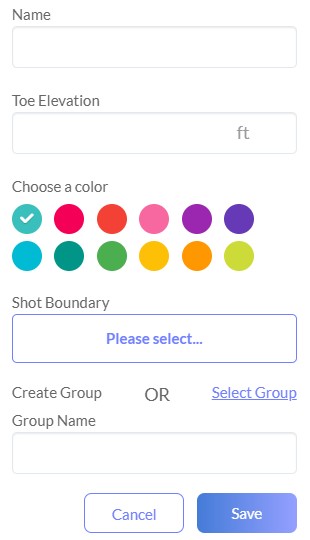 Once the muckpile boundary is outlined, add the information required. The shot boundary allows multiple pre-blast shot boundaries to be associated with this one muckpile. Next, name a group and use this group for all relevant muckpile sections. This grouping allows all volumes of the different sections to be included in the swell factor calculation. Once a grouping is created, please click "Select Group" for the other associated muckpiles.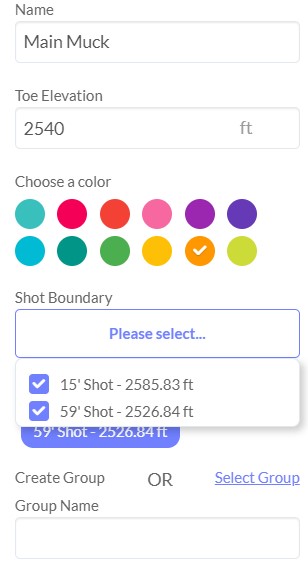 Be sure to select all associated shot plans for the muckpile from the dropdown.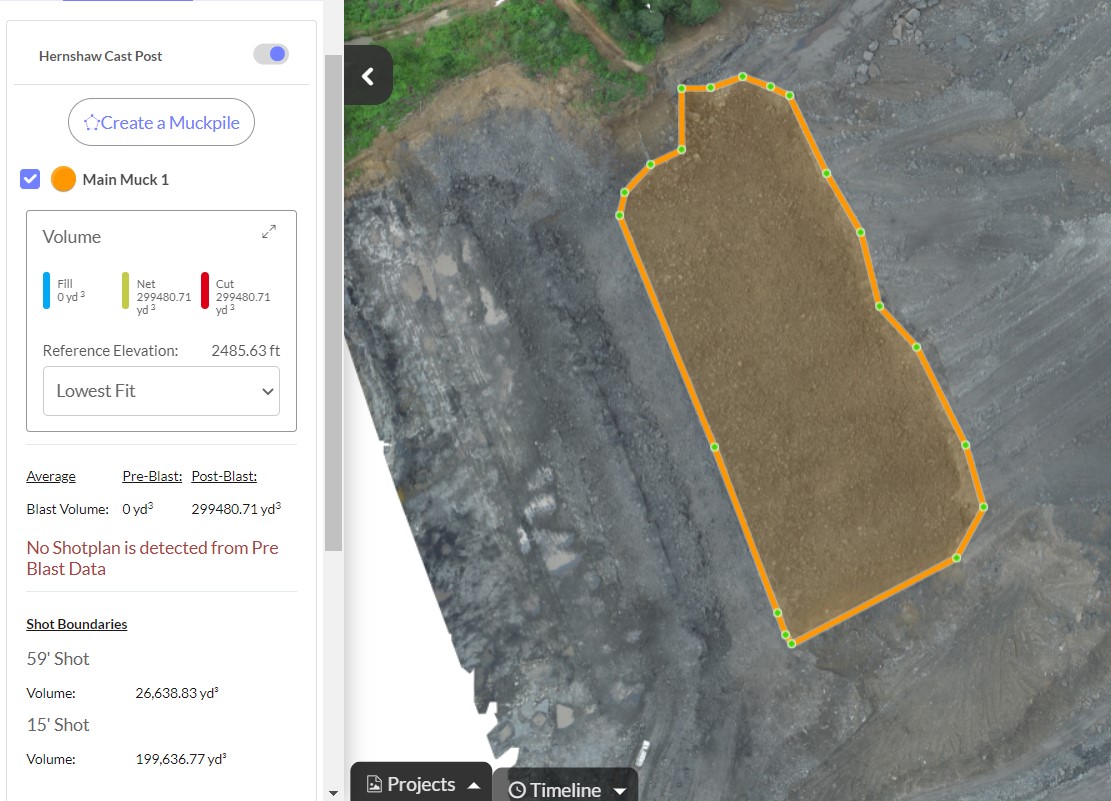 Once a muckpile is drawn and created, it can be toggled on and off, and different volume calculations can be shown for the muckpile based on the reference plane. The associated shot boundaries volume information is also shown here.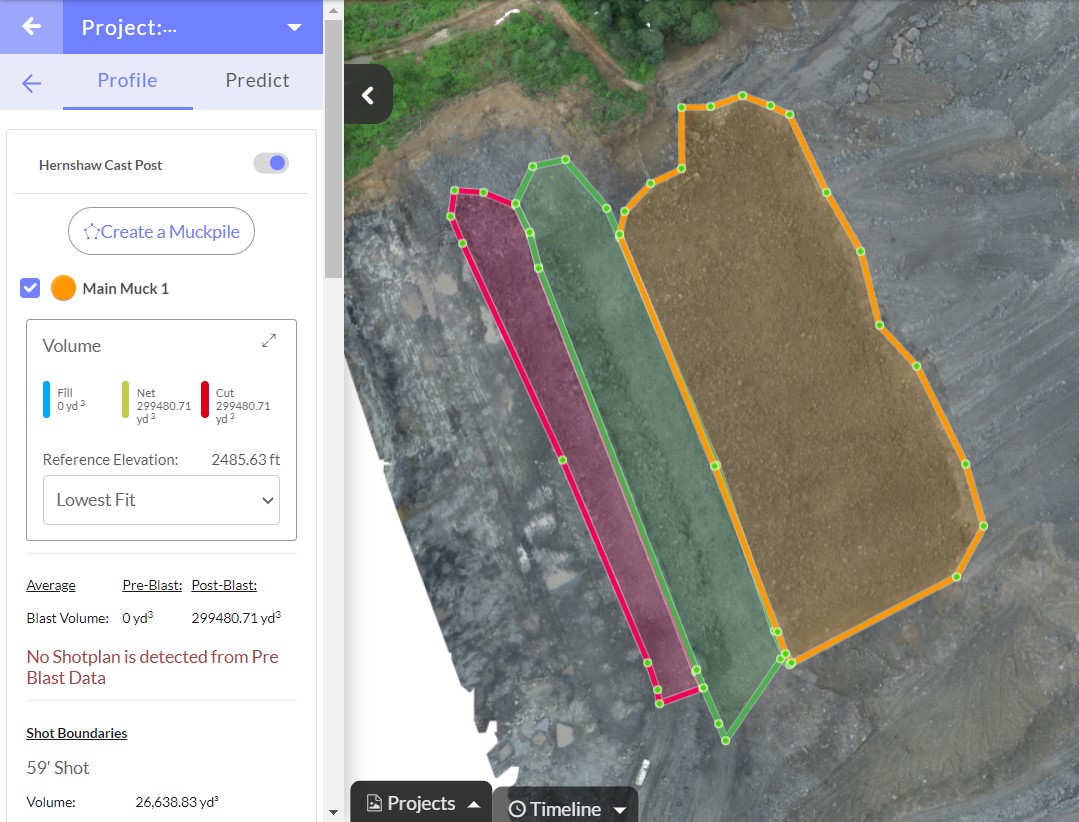 All muckpile boundaries for the project can be shown over the orthomosaic with each muckpiles individual volume information shown on the left-hand side.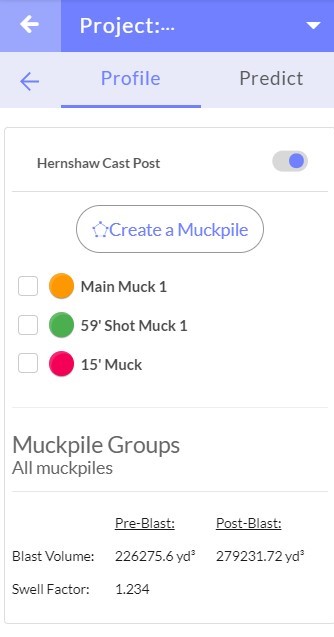 Each group's associated pre-blast volume, post-blast volume, and swell factor is shown automatically at the bottom of the left-hand information section. All muckpile's can be toggled off to easily view this information