Strayos Drill Hole AI provides an easy and automated way to measure the collar deviation and generate a pattern accuracy report. Strayos utilizes AI to accurately detect holes post drill and compare with shot design holes and calculate deviation between As designed vs As drilled holes.
Step 1: Toggle on the Drill Hole AI during the project creation step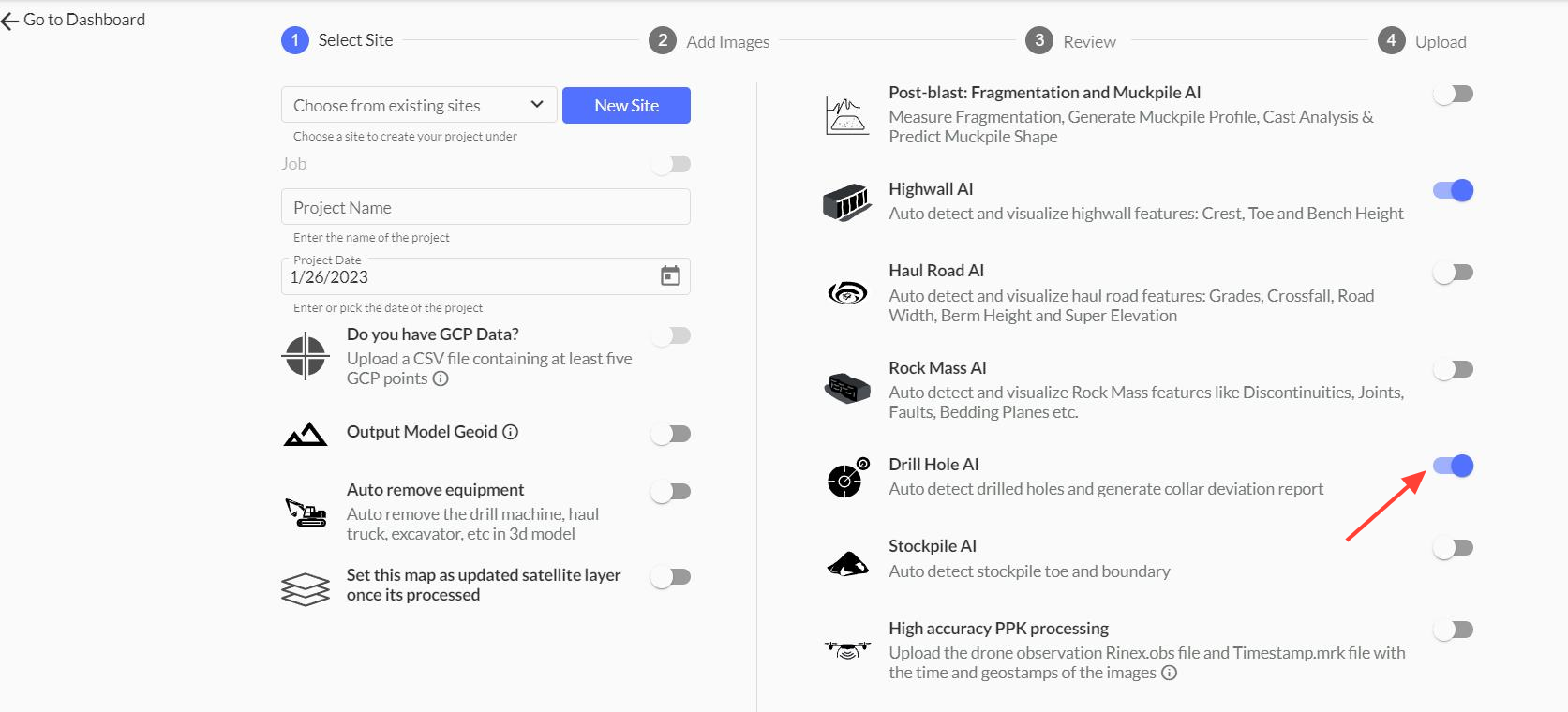 Step 2: Once the pictures are uploaded and dataset is finished processing. Go to the dashboard, open your dataset and navigate to the Drill Hole AI module.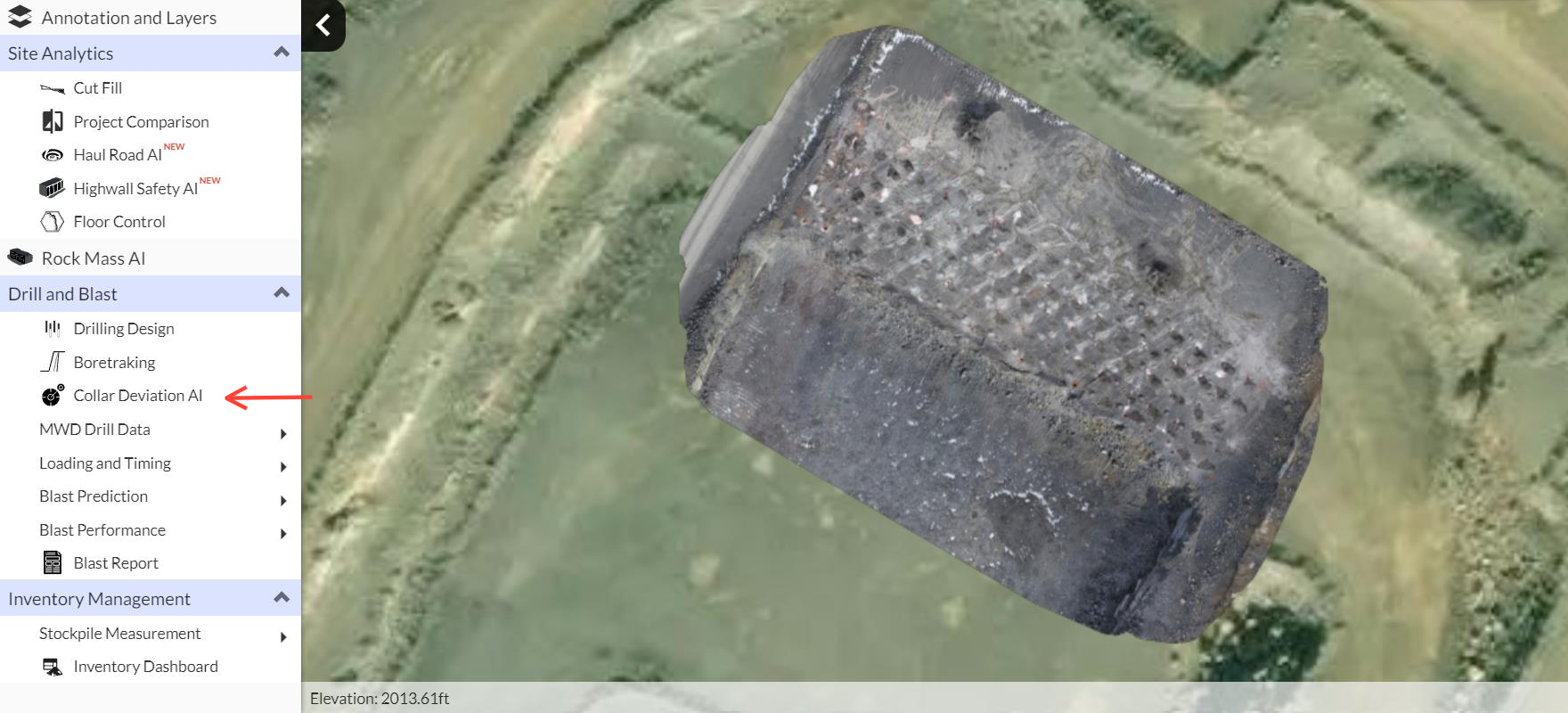 Step 3: Adjust deviation parameters to color code the error in drill vs design. Toggle on and off the shot plan as needed.
Step 4: You can update the design from the AI detection to update your drill design, as drilled.
Step 5: Generate Collar deviation PDF report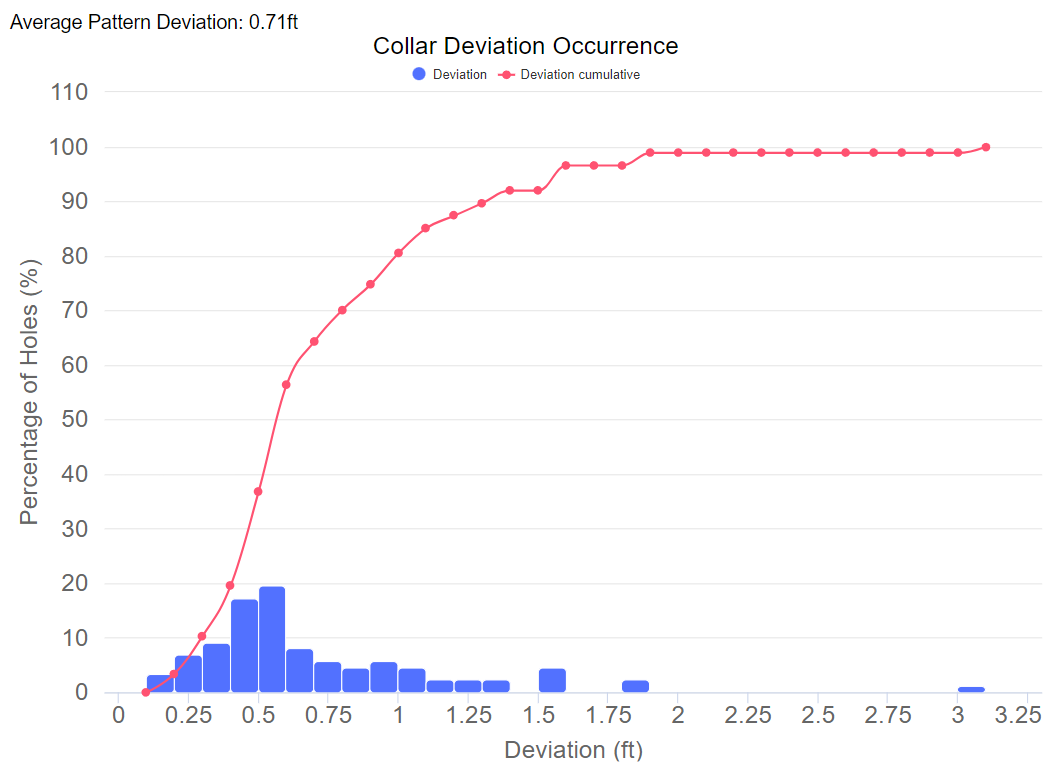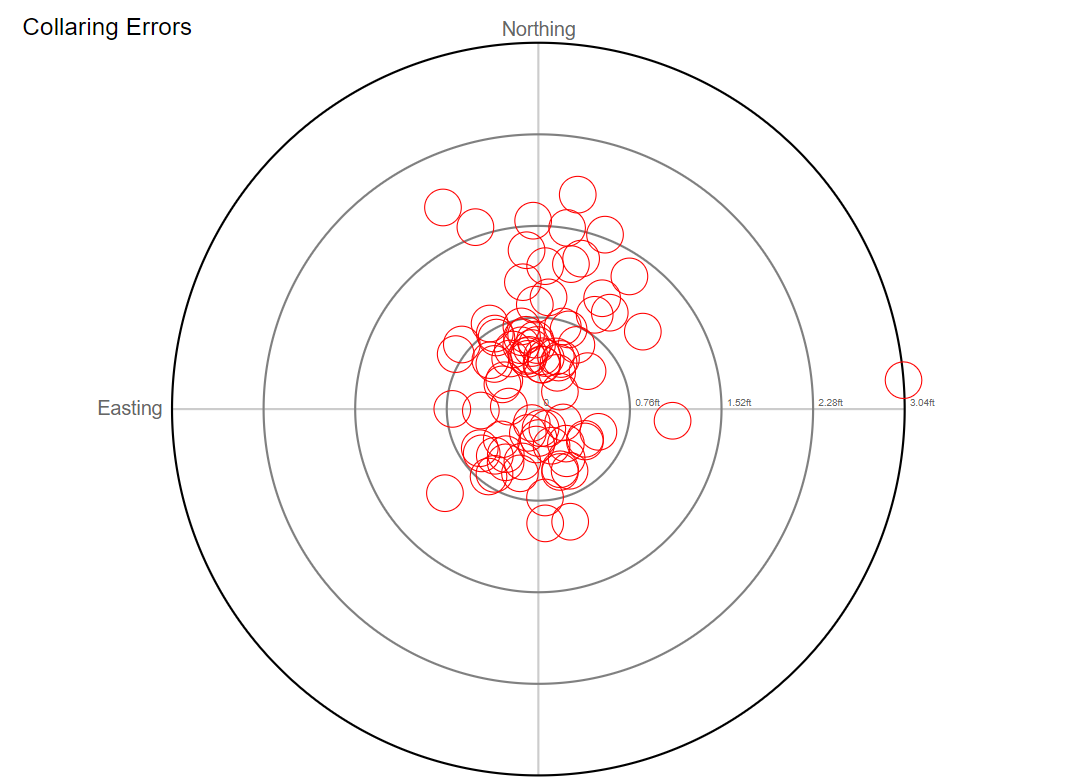 In the event that the AI has detected an incorrect hole, or a hole that needs adjustment, users can add or delete holes as needed in the left hand tool bar as seen below:
Users also have the option to upload GPS hole data to compare to versus the AI detection. This can be done by uploading the GPS .CSV file under the Update As Drilled Hole Collars.