Strayos Drill Hole AI provides an easy and automated way to measure the collar deviation and generate a pattern accuracy report. Strayos utilizes AI to accurately detect holes post drill and compare with shot design holes and calculate deviation between As designed vs As drilled holes.
Step 1: Toggle on the Drill Hole AI during the project creation step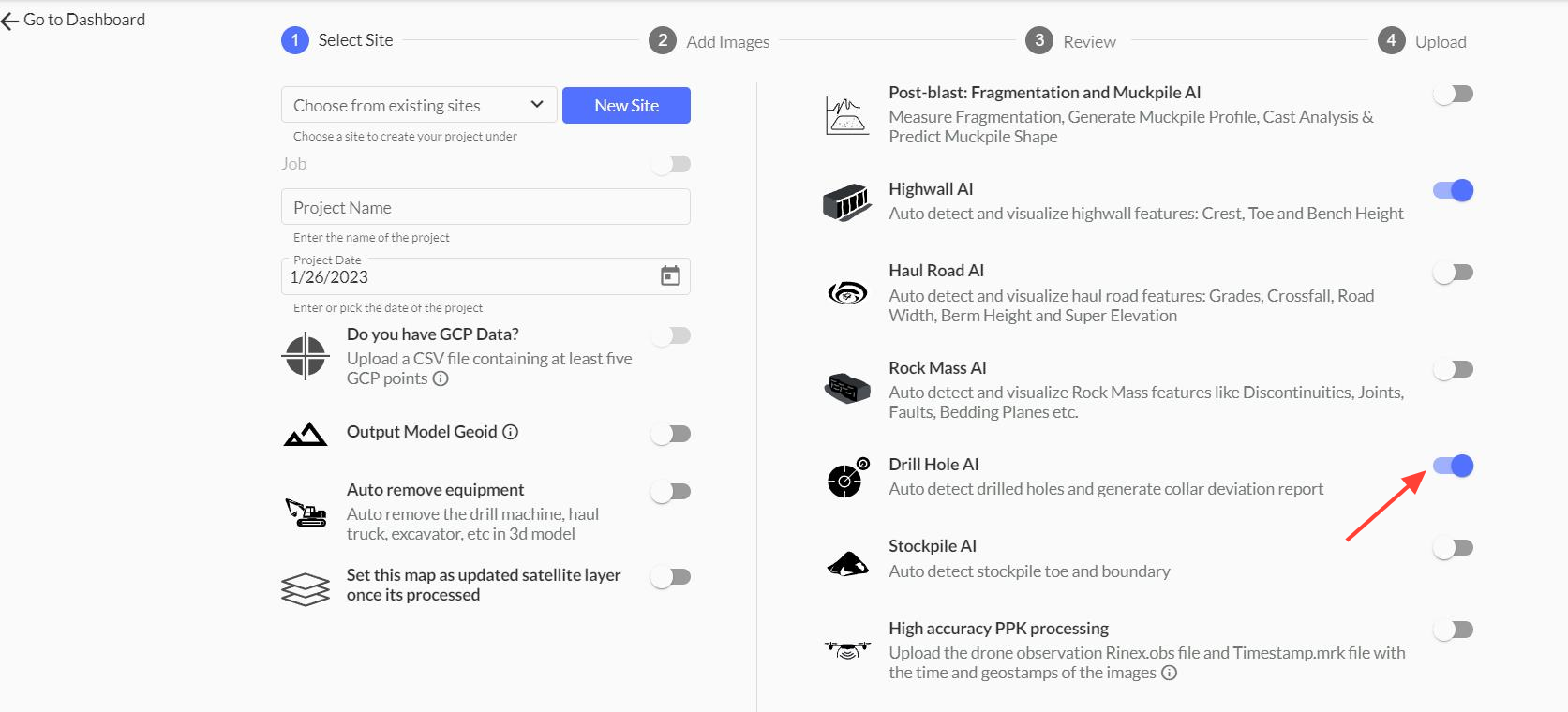 Step 2: Once the pictures are uploaded and dataset is finished processing. Go to the dashboard, open your dataset and navigate to the Drill Hole AI module.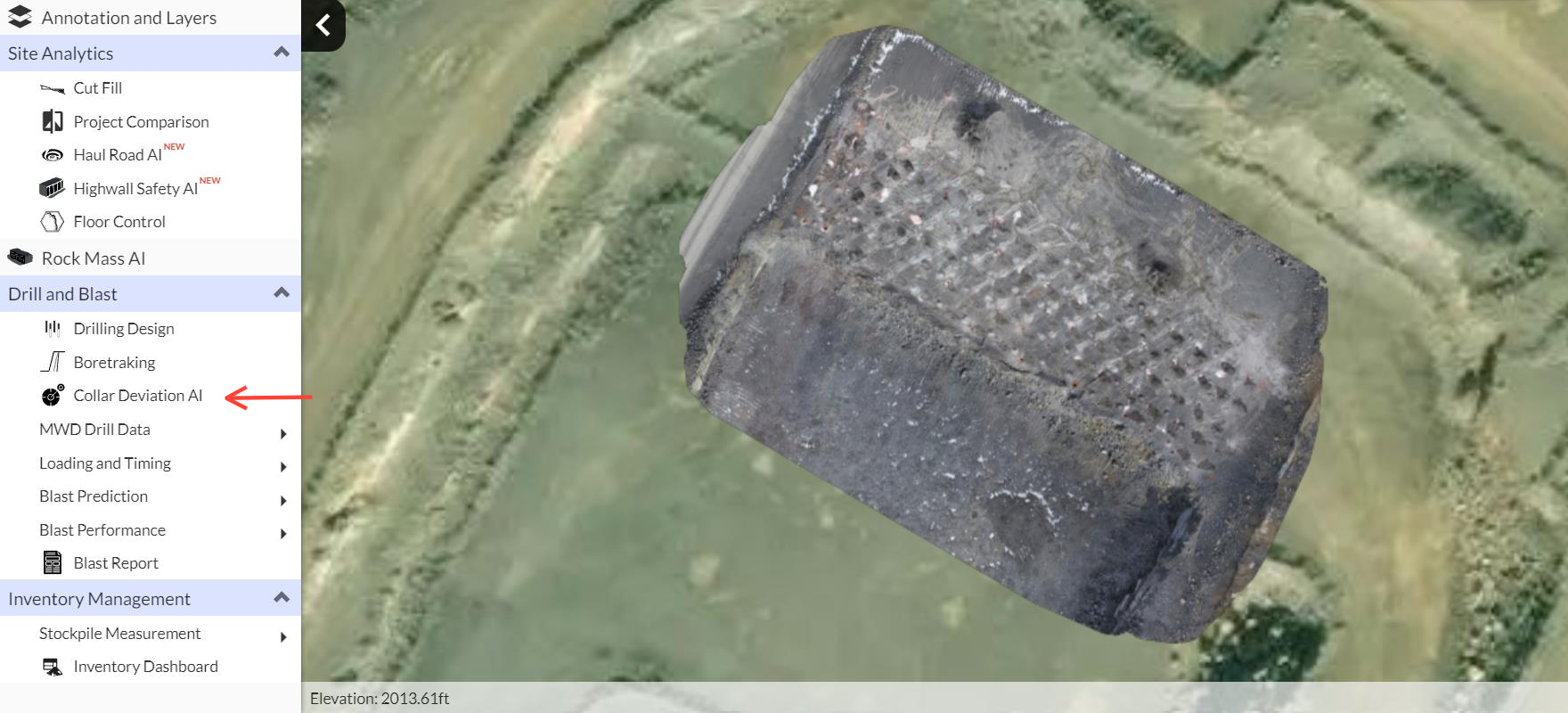 Step 3: Adjust deviation parameters to color code the error in drill vs design. Toggle on and off the shot plan as needed.
Step 4: You can update the design from the AI detection to update your drill design, as drilled.
Step 5: Generate Collar deviation PDF report