With GeoTIFF and 3D data uploading, you can take pre-processed 2D orthophoto & 3D model and upload them into Strayos so you can easily host, view and share those maps.
You'll also be able to use our tools like annotations, measurement and volume.
GCP processing and AI features are not available on data processed using GeoTIFF and 3D file upload.
To upload your existing GeoTIFFs and 3D files, please follow the instructions below:
STEP 1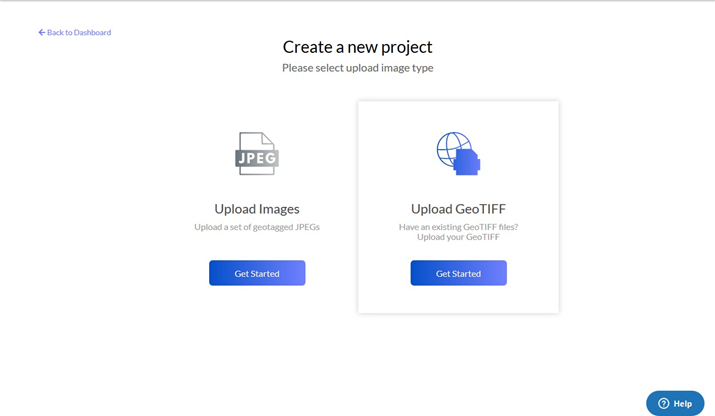 STEP 2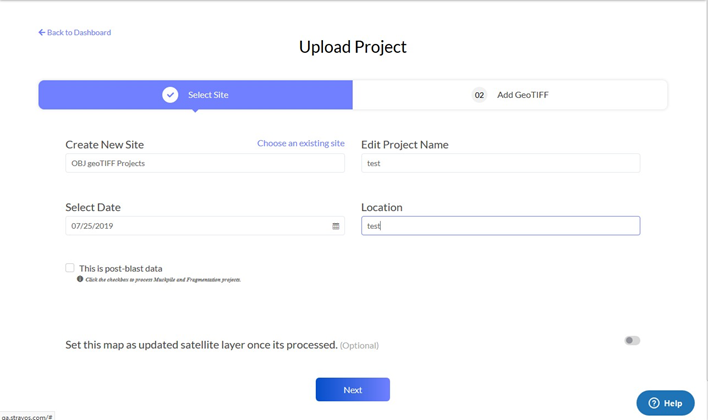 STEP 3 : Upload GeoTIFF, MTL, OBJ and Texture JPEG or PNG files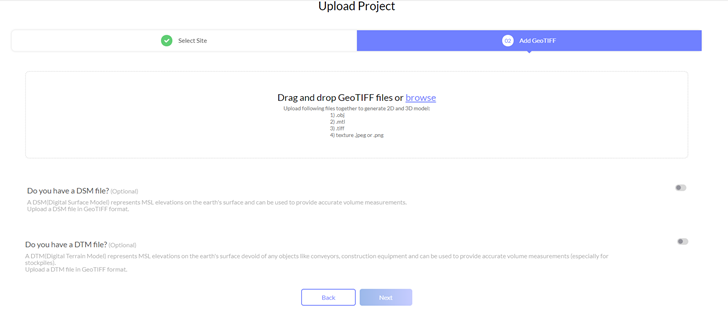 STEP 4 : You would need to select all files as single upload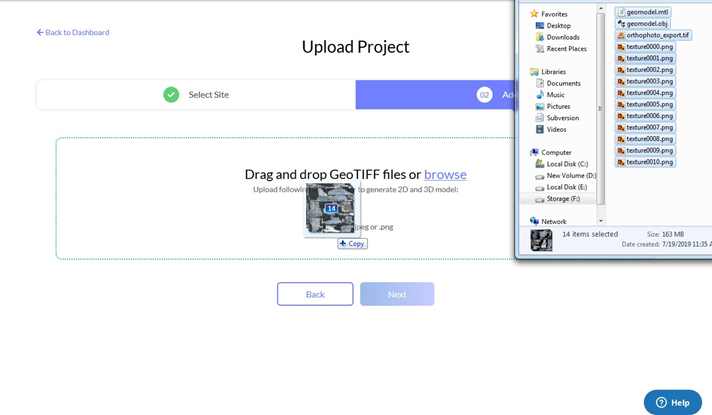 STEP 5 : Review and Submit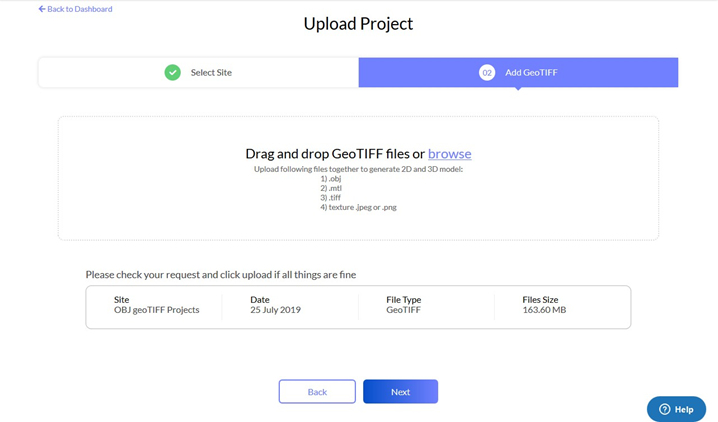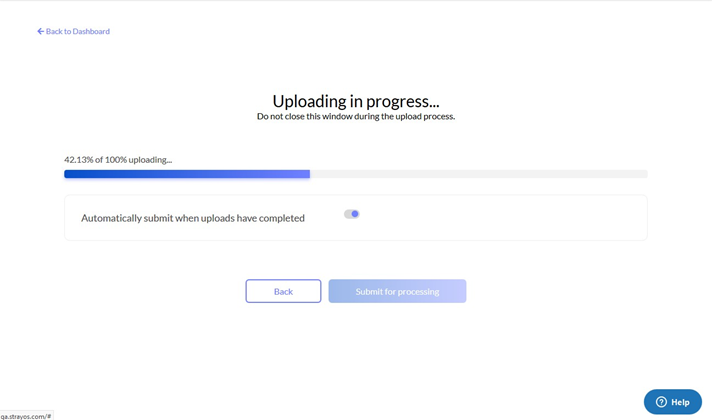 Once the data is processed you can visualize in 2D and 3D mode.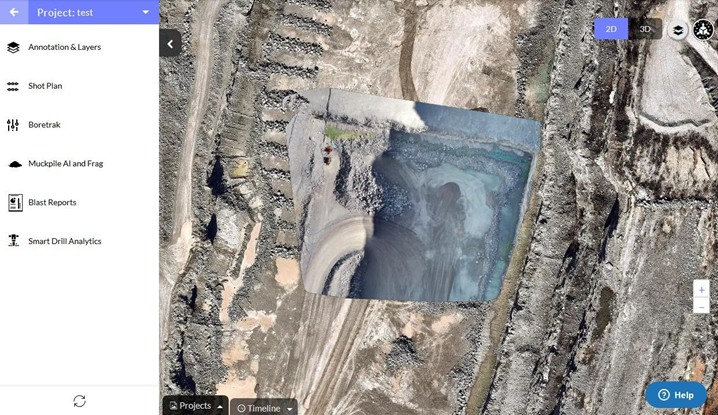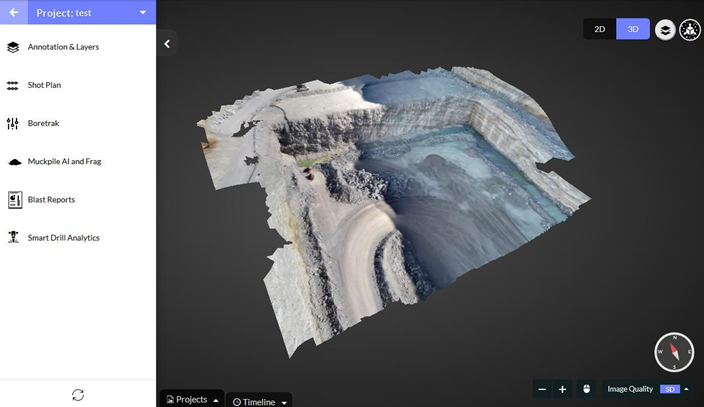 You can also run measurements and volume calculations