The management of overburden is an important task in open pit mines. Overburden excavation and removal is a critical operation to be carried out to prepare the bench for shot planning and blasting.
In order to measure the volume of the overburden as well as determine the volume of the ore beneath it, Strayos platform provides a new option under Volume tool.

This article explains the usage of Overburden Layer option under Volume tool to calculate overburden and ore volume:
1. Using the Coordinates tool, place 1 marker on the actual bench top (where overburden has been removed) and 1 marker on the bench toe to get the top and bottom elevations. In the example case, they are 1895 ft and 1839 ft respectively.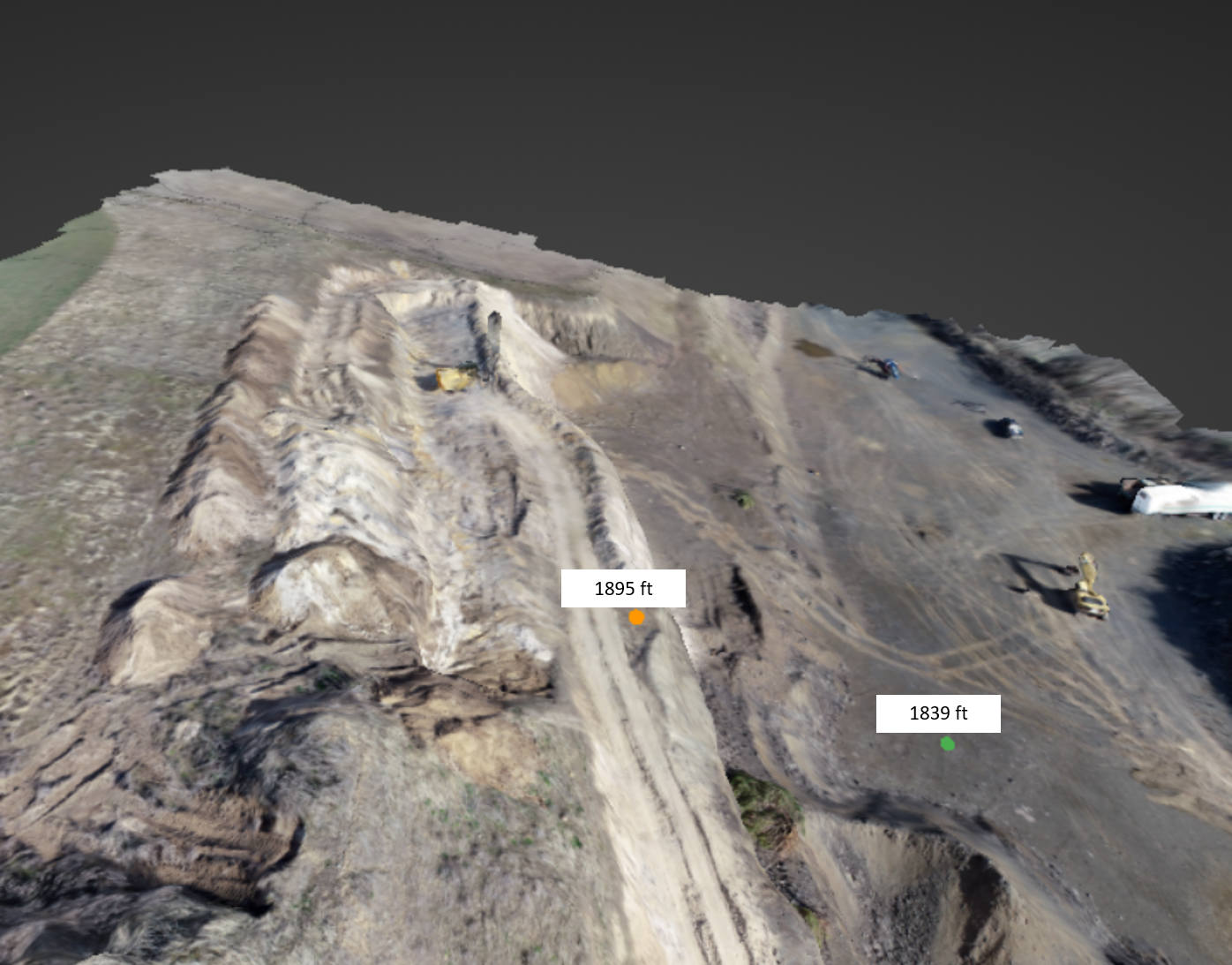 2. Using the Polygon tool, select the area on which overburden needs to be excavated.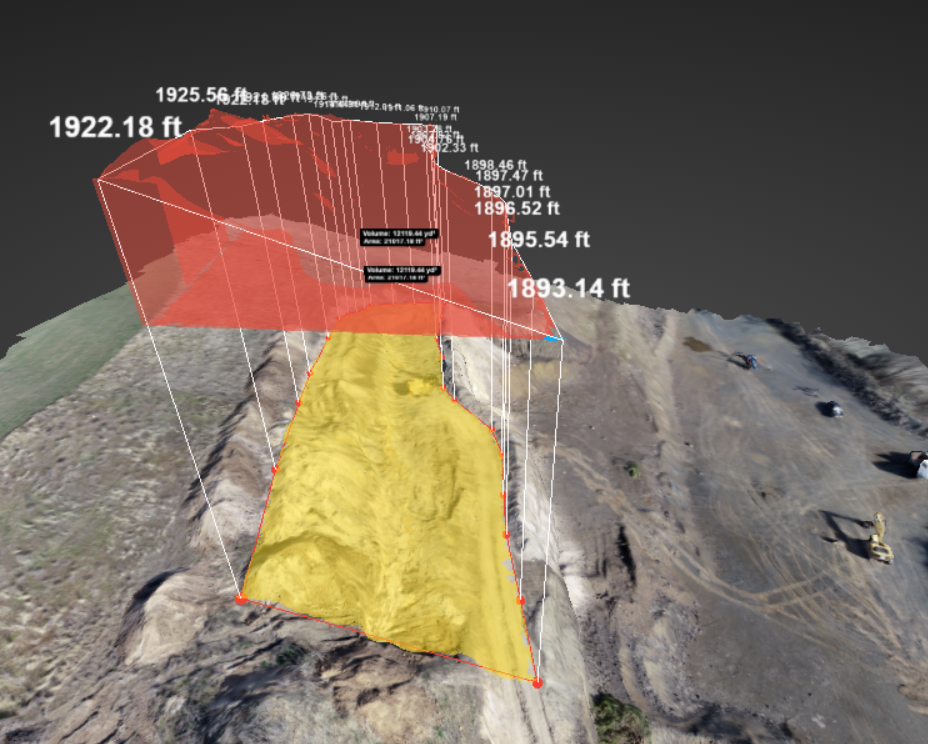 3. Using the Volume tool, select reference plane as Manual and set the Elevation value to the bench toe value (1839 ft). This will calculate the total volume of the bench + overburden (53050.74 cu.yd).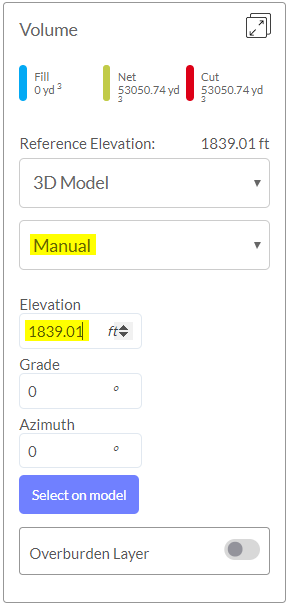 4. Enable Overburden Layer option and set it's Elevation value to the bench top value (1895 ft).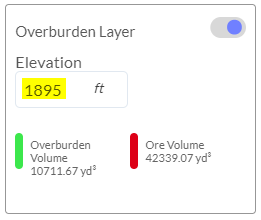 5. The Overburden Volume and Ore Volume will be displayed below. The calculations are as follows:
Net Volume = 53050.74 cu.yd
Overburden Volume = 10711.67 cu.yd
Ore Volume = Net Volume - Overburden volume = 42339.07 cu.yd
6. The Overburden material which needs to be removed will be displayed in green color on the 3D model: