To view the MWD data uploaded, click on MWD Drill Data: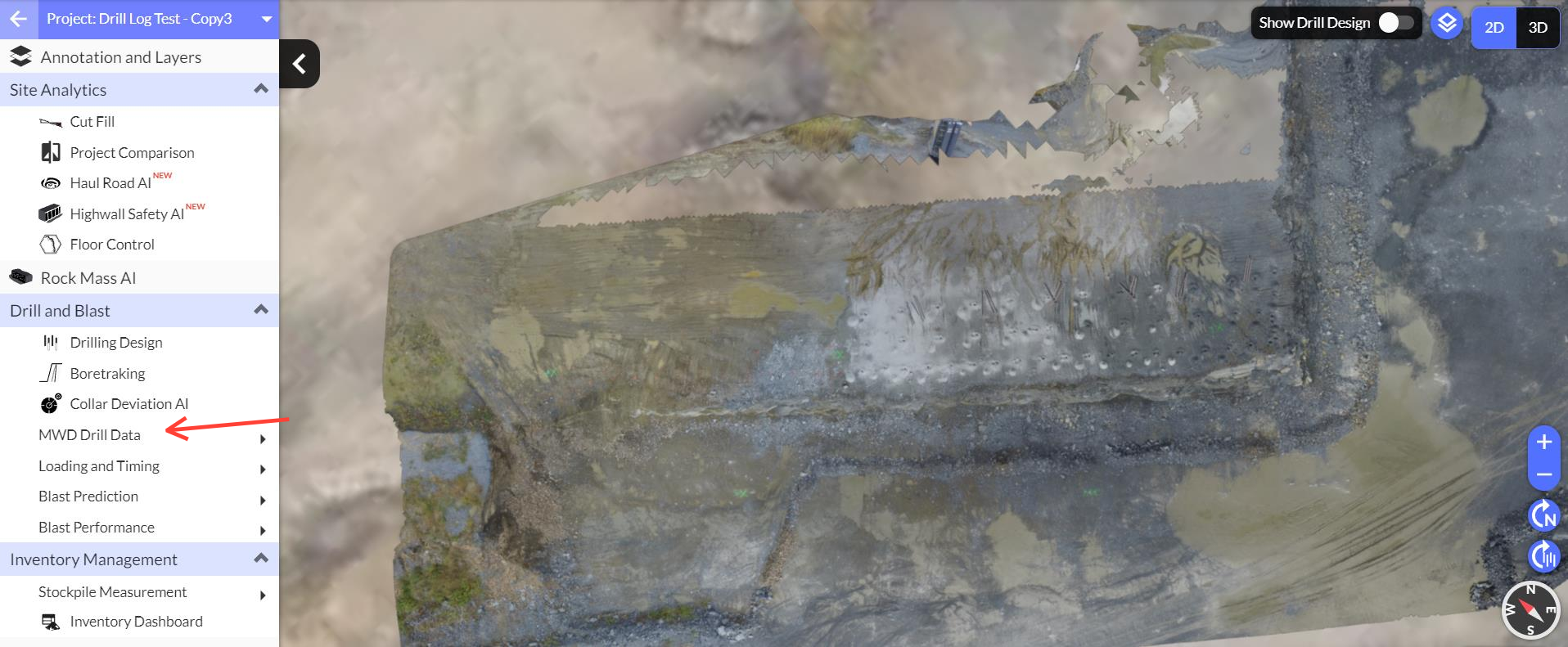 2D View: Upload, View or Delete Smart Drill files, as well as export IREDES.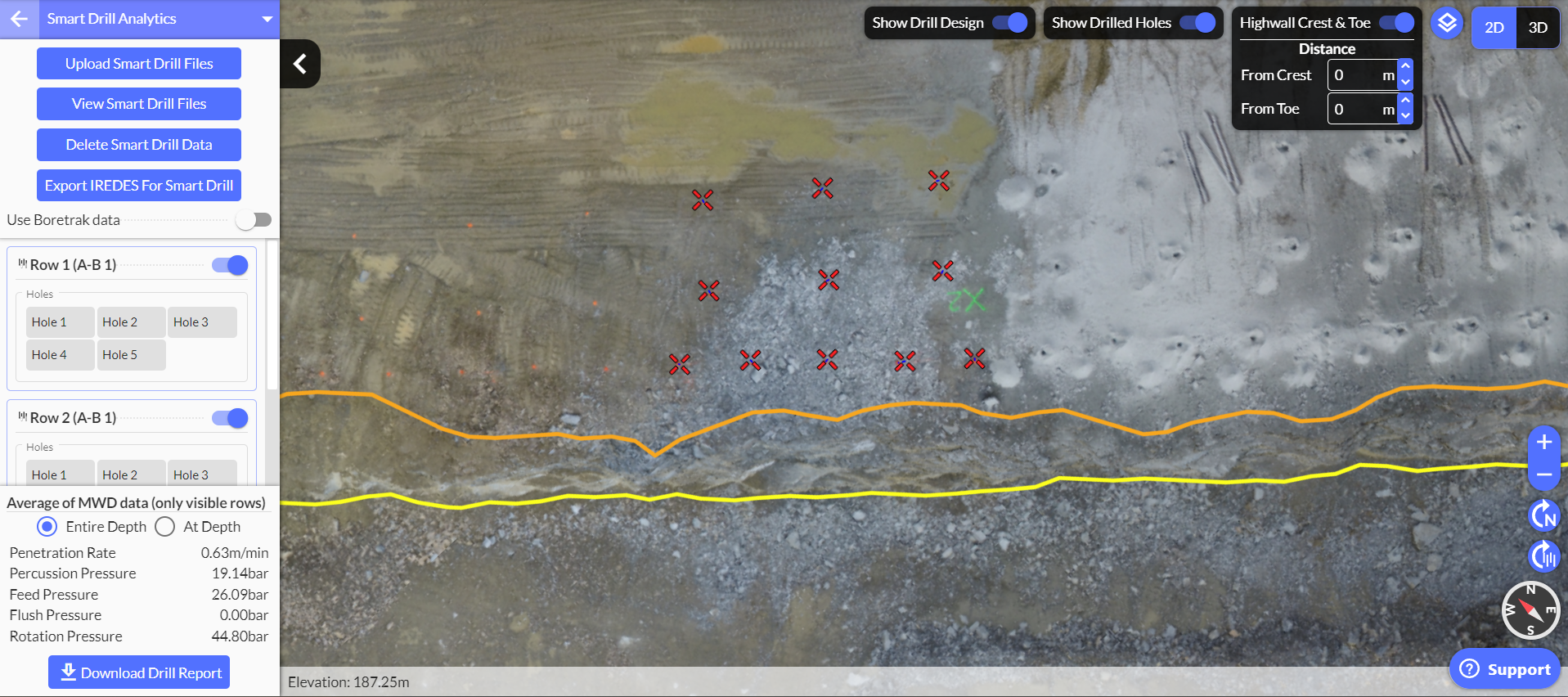 3D View: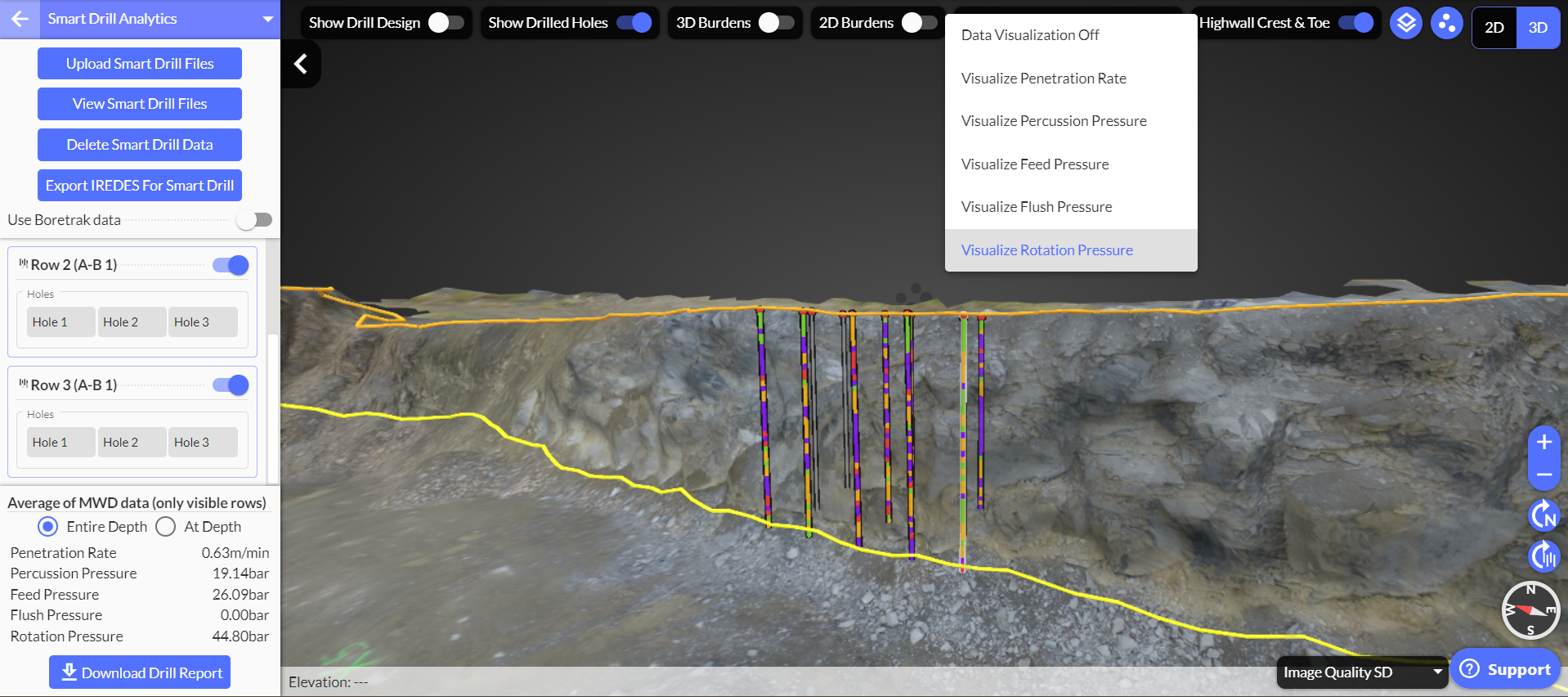 Here, you can now view in 2D or 3D, and view MWD data at Entire Depth or At Depth. You also can view the planed hole location relative to where the MWD holes are located. In the 3D viewport, you can toggle on which MWD data you would like to visualize (Penetration rate, Percussion, Feed pressure, Flush pressure, Rotation pressure).
4) If you have boretrak data you can link with easily with MWD data. Click on the "Use Boretrak Data", to link the custom boretrak. A comparison of MWD readings between the Drilled holes and Custom Boretrak holes is rendered in 3D view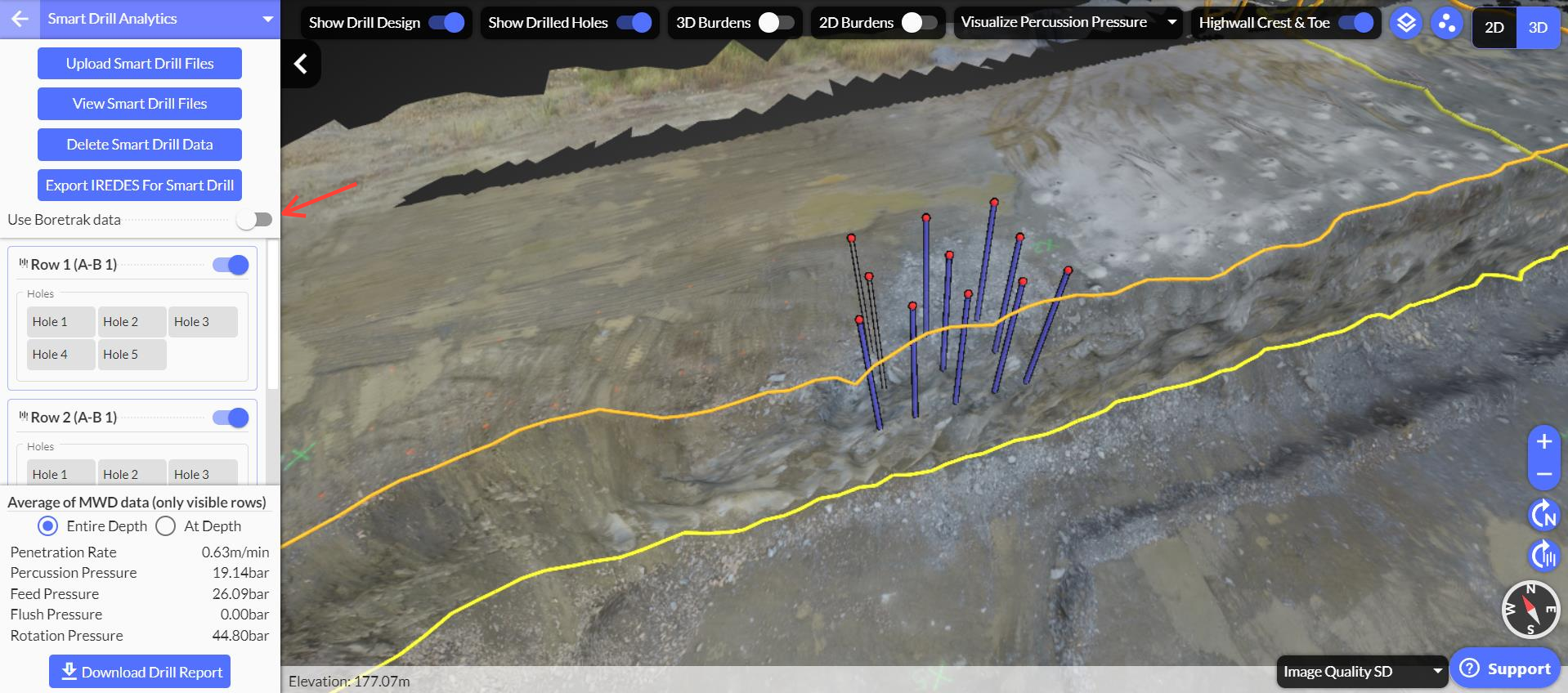 10) Click on "Download Drill Reports", to export the MWD and burden report in CSV and PDF formats, The report shows side by side comparison between 3D min burden and each of the MWD readings available (Percussion Pressure, Feed Pressure, Deviation etc.,)