Save time by duplicating annotation/measurements across multiple projects.
Measurements from a previous projects can easily be used as a starting point for your latest project.
"Copy to another project" feature avoids the need to repeat the annotation drawing every time on a new project.
Copy measurements to a new project
You can copy the outline of a measurement to any specific map using "Copy to another project" feature.
The outline of the copied measurement will appear at the exact same coordinates on the dataset it was copied to. Strayos will automatically recalculate any measurement, such as volume, based on the surface of the dataset it has been copied to.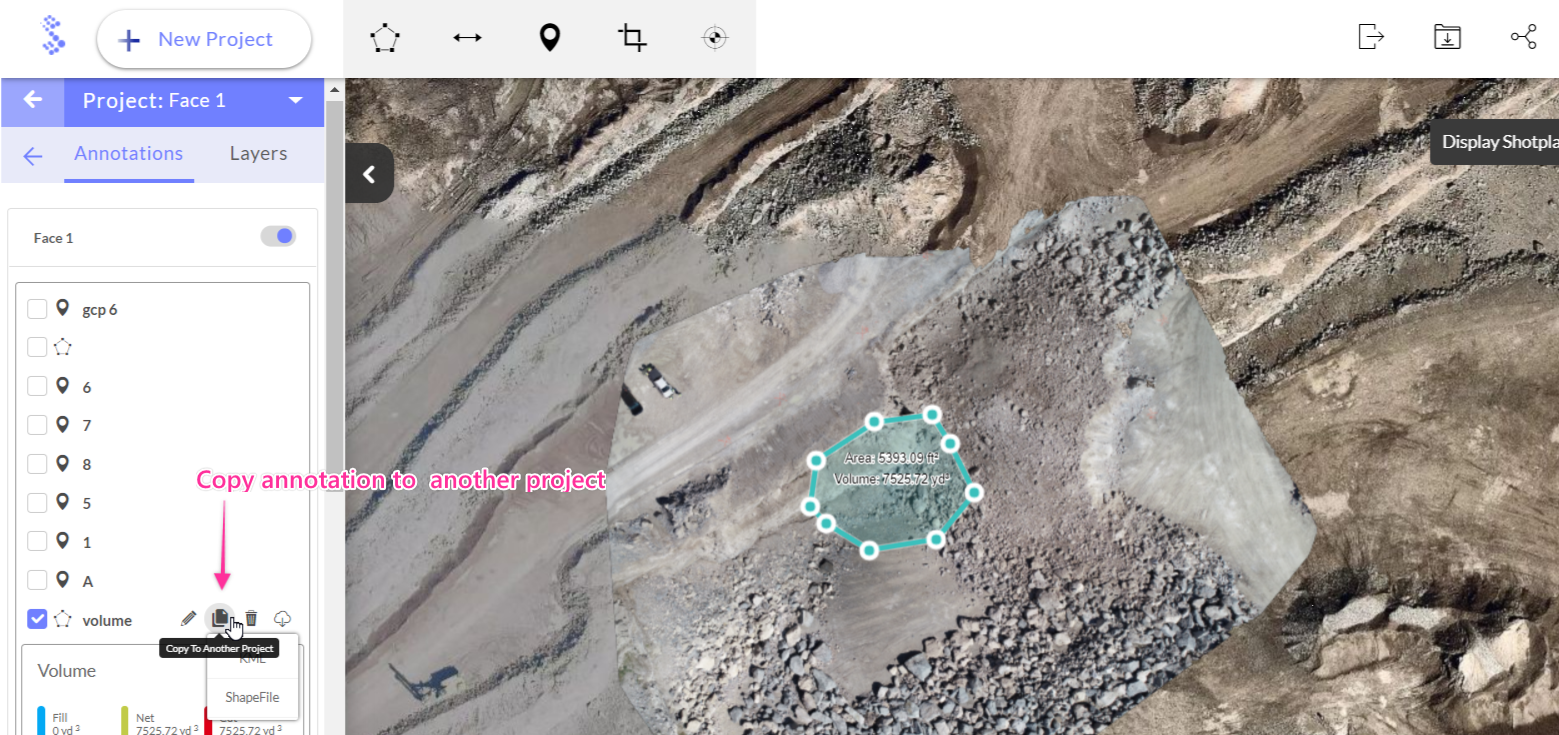 How to copy annotation/measurements to another project
1. Select the measurement you want to copy.
2. From the measurement actions list select copy to another project icon → then select the name of the project you want to copy the measurement to → Copy
3. A copy of the measurement will now be available on the selected project.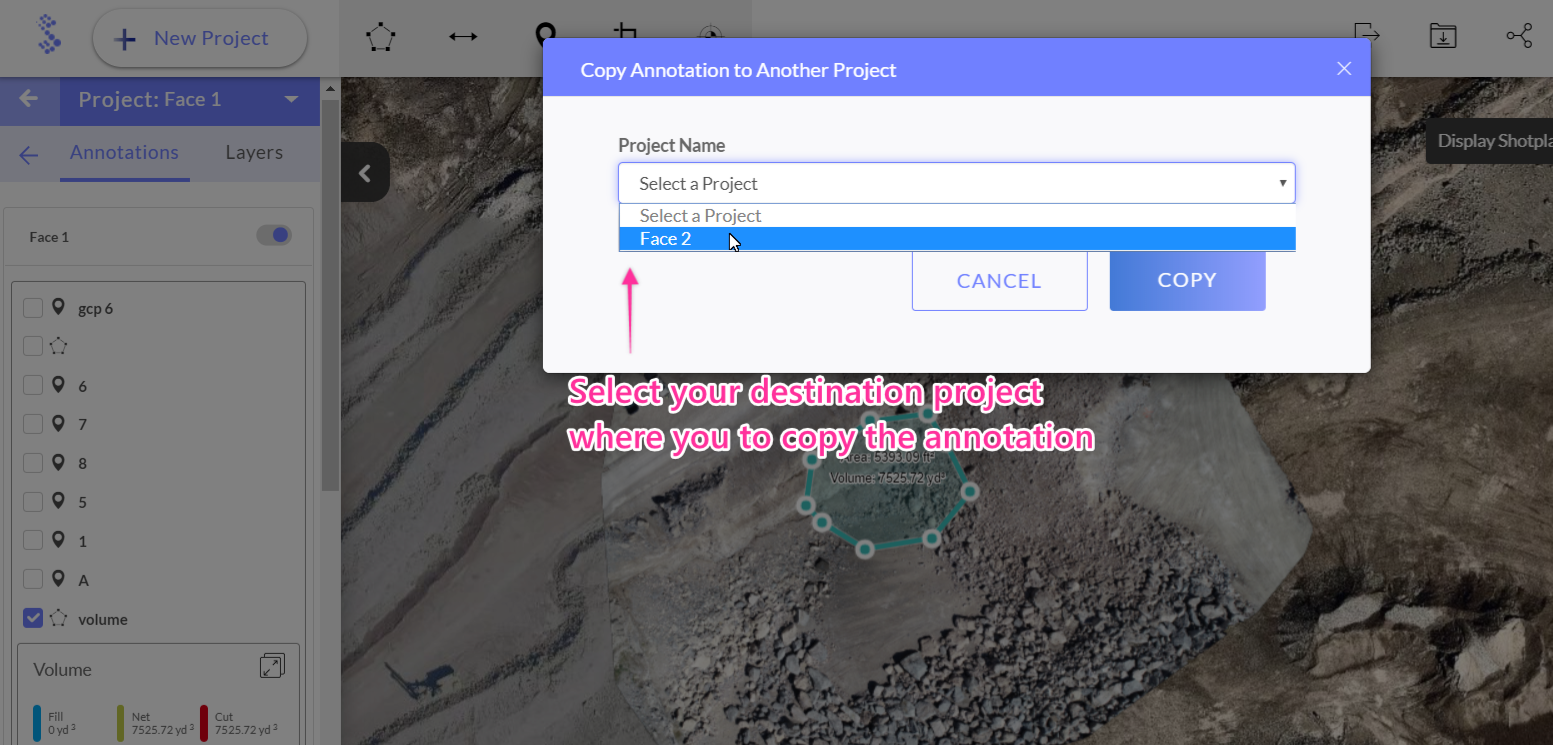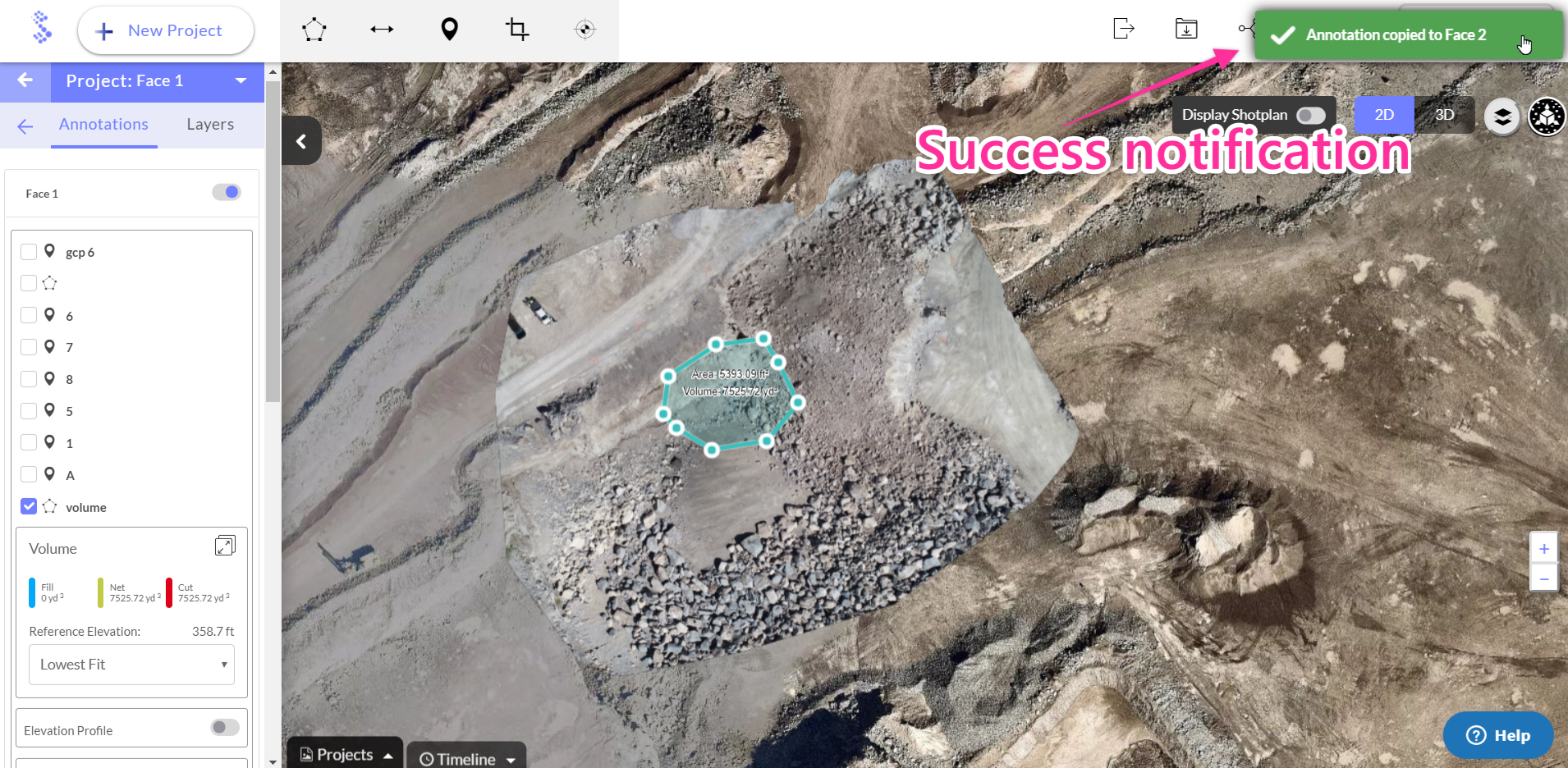 Open the Destination project to verify the results