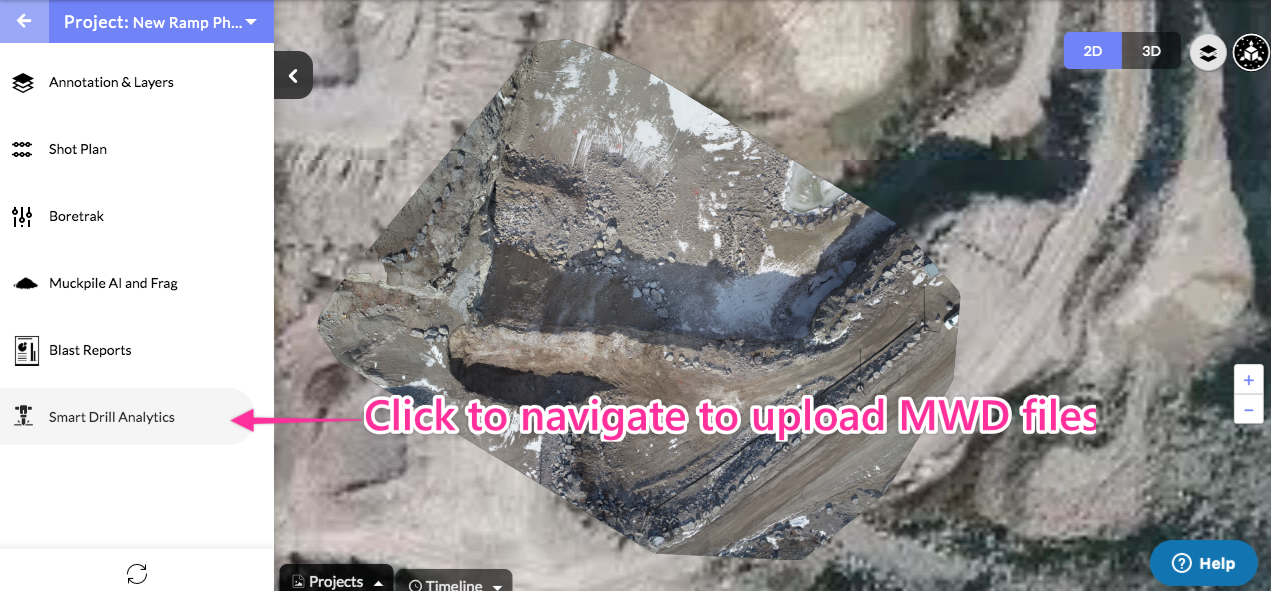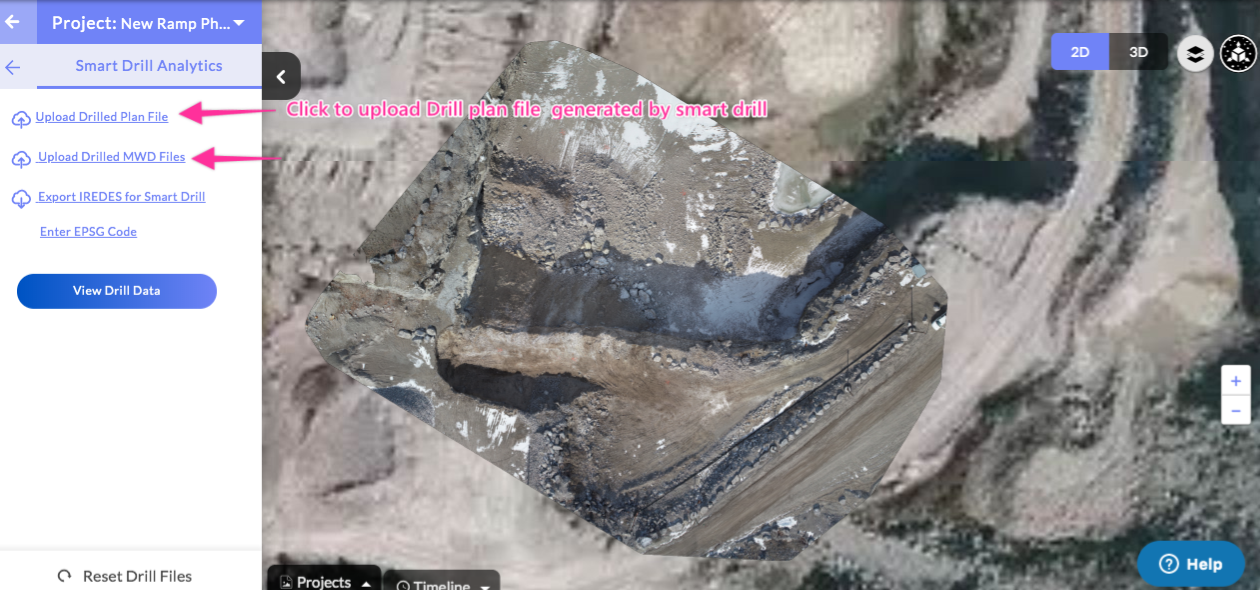 1.Click on "Upload Drilled Plan File" to import the Drill Plan file in XML format that consists of the coordinates of the drilled holes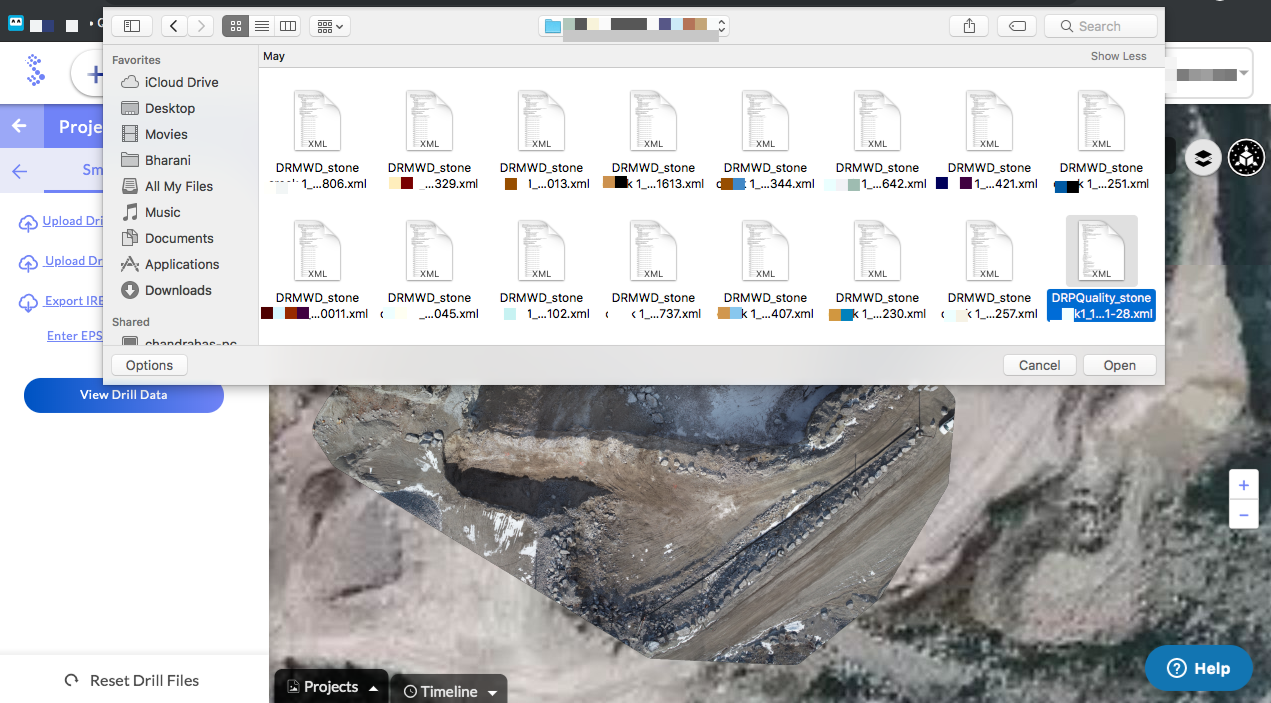 2. To project the Drill Plan file into the format of the respective map location, enter the EPSG code. Click on the "Enter EPSG Code" and enter the CORRECT code. If you don't know EPSG code you can refer this steps to find EPSG code of your site.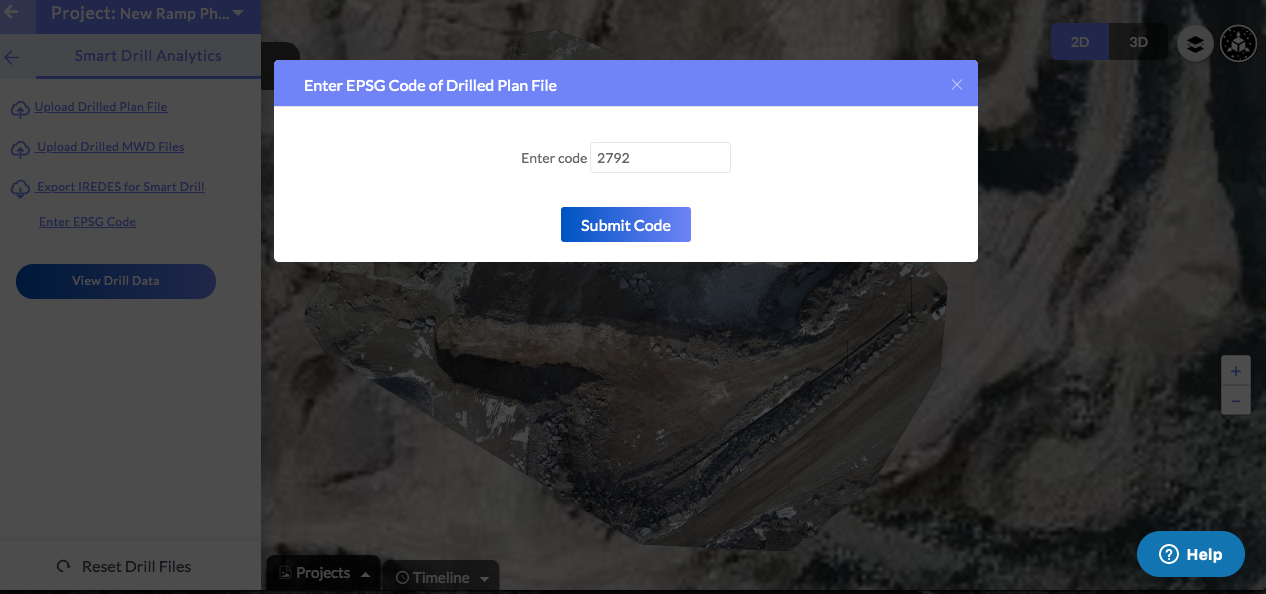 3. Click on the "Upload Drilled MWD files" to upload the MWD file in XML format with various readings of pressures and deviations recorded while drilling.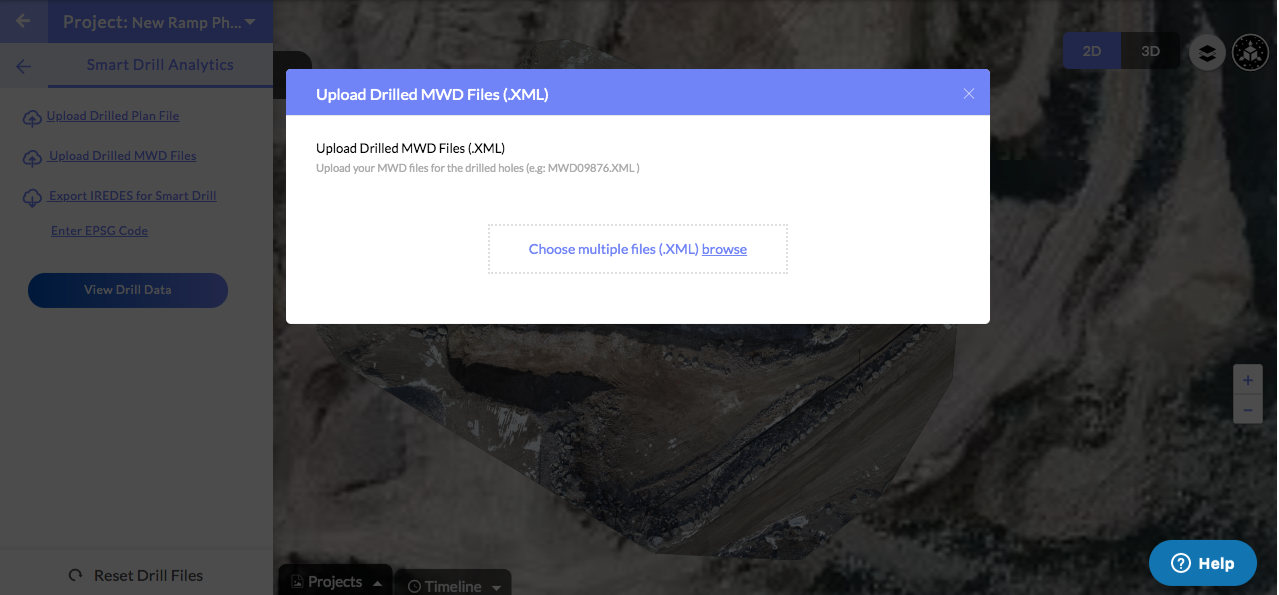 Multiple files can be selected and uploaded, after selecting individual files can be deleted and multiple files can be chosen again. After the files are selected click on the "Upload All" to save files.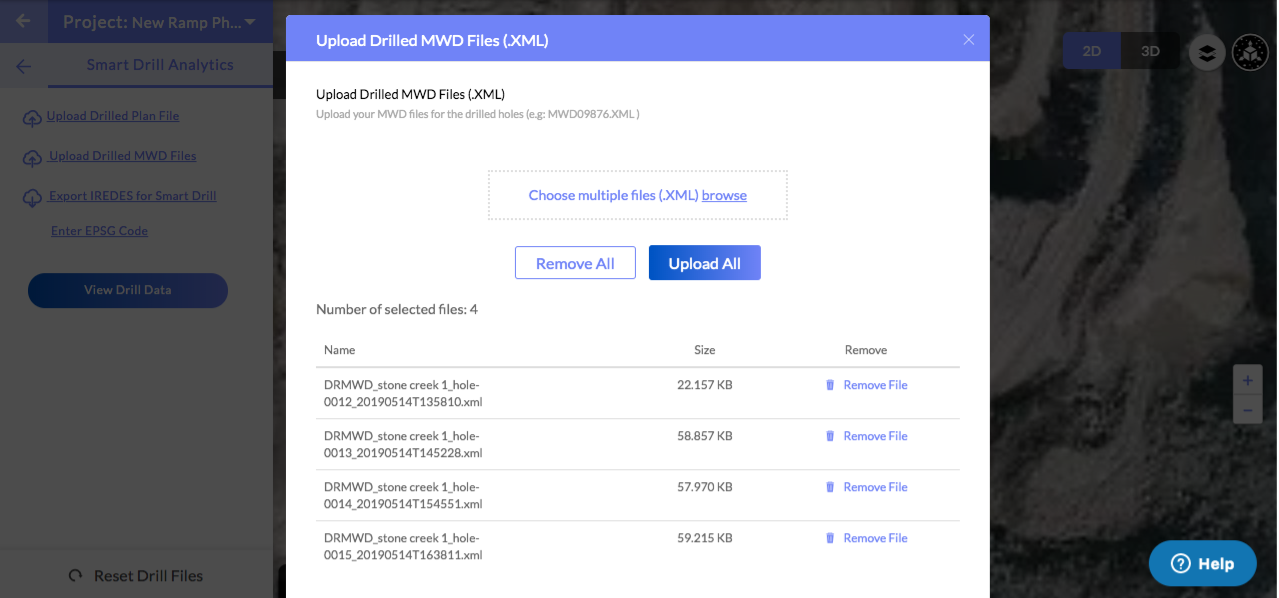 4. Click on the "Reset Drill Files" to delete the saved files either selected files or all files.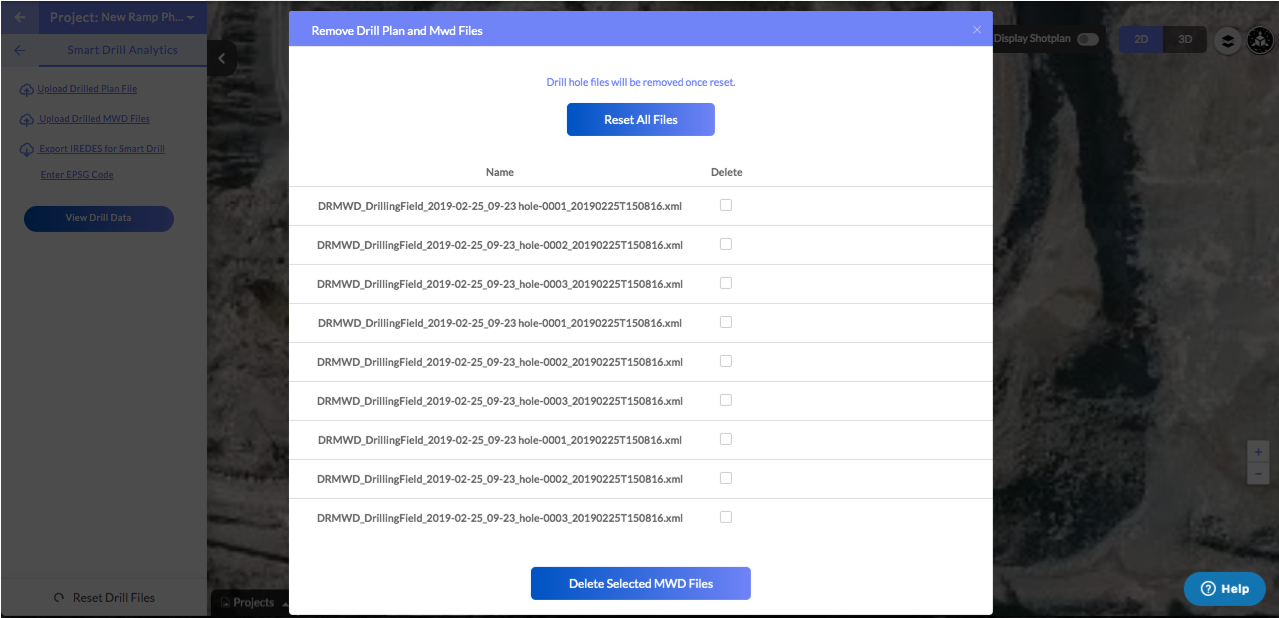 5. Click on "Export IREDES for Smart Drill", to export the planned holes data file in XML format. Three formats of projections are provided as follows
EPSG code projection
WebMercator
World Geodetic System, WGS84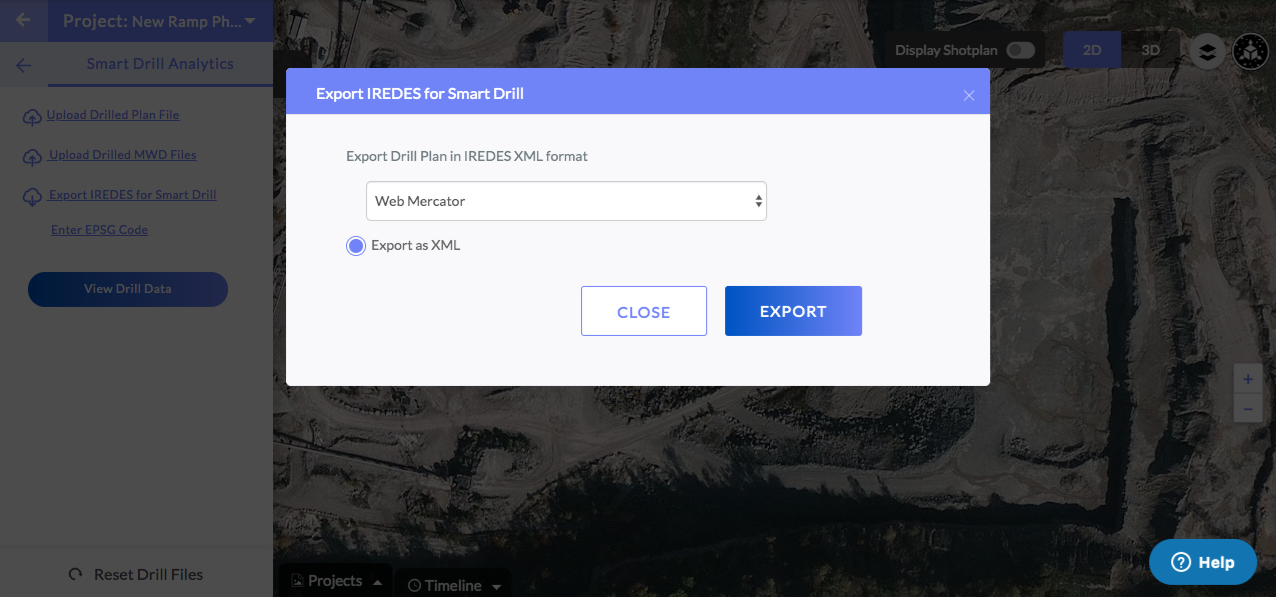 Note: To project the Drill Plan file in a accurate location in the map; EPSG code entered must be correct value. To modify the saved EPSG follow the same procedure.