Particle size distribution analysis is imperative to observe the size of rocks obtained post blasting. This knowledge is helpful in understanding the efficacy of blasting and to determine expected rock size for the crusher. An image based rock fragment analysis is used to obtain the size distribution of the blasted volume. Vision detection machine learning algorithm's are utilized to identify and differentiate rock mass automatically. Strayos demonstrate the rock size distribution using the following criteria:
Cumulative percent passing curve
Histogram
Data Table
Fragmentation Analysis graph screen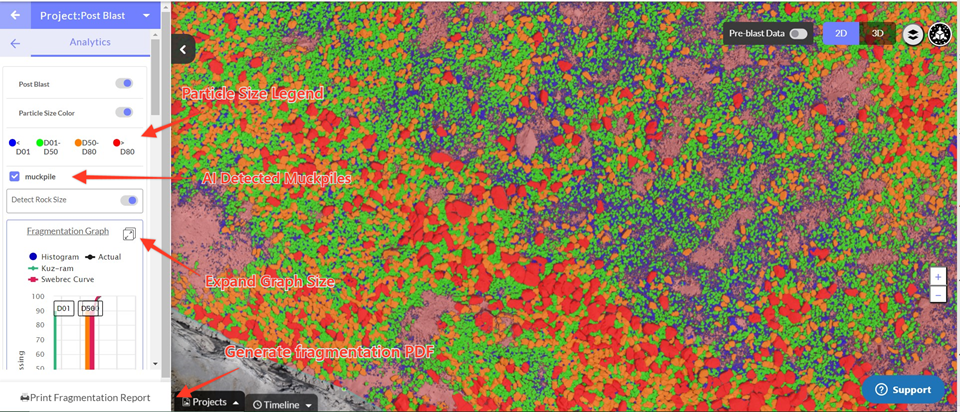 Understanding the graph and reports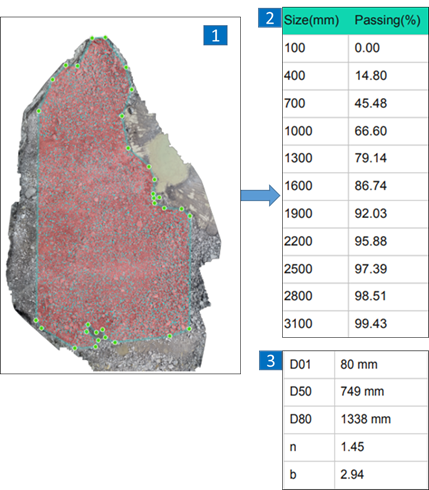 Figure 1 : Fragment size distribution for data generated in field
Cumulative percent passing curve is obtained by image analysis. User's can delineate the area for which rock size distribution is required. This area is fenced by boundary and represented in red as shown in the Figure.1,(legend 1).Percent passing at different rock size is calculated by an algorithm, and displayed in Figure.1, (legend 2).Also,D01,
D50,D80, uniformity index (n) for Rosin-Rammler equation, and curve-undulation parameter (b) for swebrec function are calculated and provided in Figure.1,(legend 3).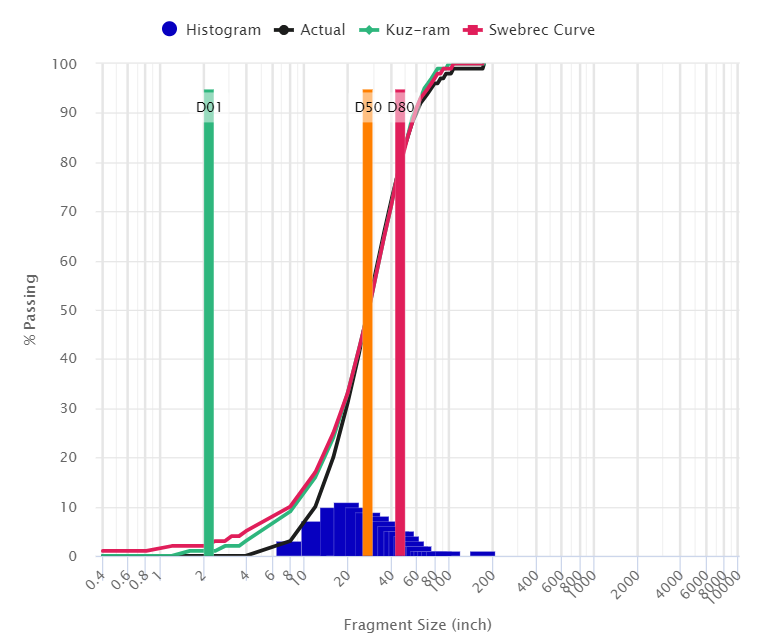 Figure 2: Cumulative passing curve and histogram plot
Distribution is represented in following manner:
Line graphs: Line graphs shows the cumulative rock mass percent passing at different size. Actual (image based), Rosin-Rammler, and Swebrec graphs are plotted and shown in different color. Cumulative percentage passing are plotted on a log-normal scale to capture the variation in rock size effectively.Figure.2 shows the line graphs for different distributions.
Histogram: Histograms represent the percentage of rock mass passing at different sieve size. These rock mass percentage are not cumulative and represents the rock mass passing for a given sieve size. Histogram's are plotted on a linear scale and represented by blue markings on the x-axis.Figure.2 shows the histogram obtained for analysis of Figure.1 data.
Methodology to obtain fragment size distribution
1. Fragment size distribution using image analysis
Rock fragments are analyzed using image analysis techniques to obtain the distribution within delineated area. Individual rocks are bounded using square boxes such that an equivalent area of rock can be estimated. Rocks are bounded to identify their boundary and detect discrete rock mass. Rock sizes are obtained by calculating their diameter from area. Rock fragments are arranged in ascending order of their size and a distribution is plotted on a graph. This distribution is termed as actual distribution of the plot, and is depicted by the black line graph. This process is fully automated and does not require user's intervention.
2. Rosin-Rammler curve: Rosin-Rammler distribution is part of Kuz-Ram model to obtain the rock size distribution, post blasting. It is given by the following equation.

where, R is mass fraction larger than size X.X, is the diameter of fragment (mm), Xc is the characteristic size (mm), n is the Rosin-Rammler exponent, and e the base of natural logarithm. Here, Xc is approximately 36.8% size retainment point on the size distribution function.
Uniformity index for the Rosin-Rammler function shows how well are the fragments distributed and usually ranges between (0.6-2.2).A value close to 0.6 shows that the muck is non-uniform, whereas, value close to 2.2 means uniform muckpile with majority of fragments close to mean size. A statistical relationship was developed by (Chung and Katsabanis) to estimate n. Coefficient,n is calculated using the equation.

3. Swebrec curve: Swebrec function is one of industry adopted size distribution function. Swebrec function is given by:

Here,f(x) = (ln(dmax/d)/ln(dmax/d50))b,d50 is the 50% passing value and dmax is an upper limit of fragmentation size,P(x) is the percentage of rock mass passing a given sieve size. Curve-undulation parameter (b) is dynamically calculated using by equating slopes at d50 (Ouchterlony).
4. Fragment size calculation procedure: Finally, fragments size distribution is calculated using the following steps:
User's delineate the area where the fragmentation analysis is desired. This area is delineated in red portion in Figure.1,(legend 1).
Algorithm detect the rocks automatically and creates a size distribution. This distribution is termed as the actual distribution and is shown in 1,(legend 2).Further,d01,d50, d80, the uniformity factor n, and b is calculated by procedure mentioned in Part's 2, and 3.
Histogram is plotted to show the rock passing percentage at different sieve sizes.
Line graphs are plotted for actual, rosin-rammler, and swebrec curves as shown in Figure.2.
Below is a snapshot Fragmentation Report PDF