Strayos has a automated muckpile profile reporting, cast analysis and fragmentation tool that uses machine learning processing to generate the results. Creation of site and project details are as usual but in order to process your muckpile images, you will need to check mark the box as indicated in below image.
If the check box is not enabled then the fragmentation and cast analysis won't be generated.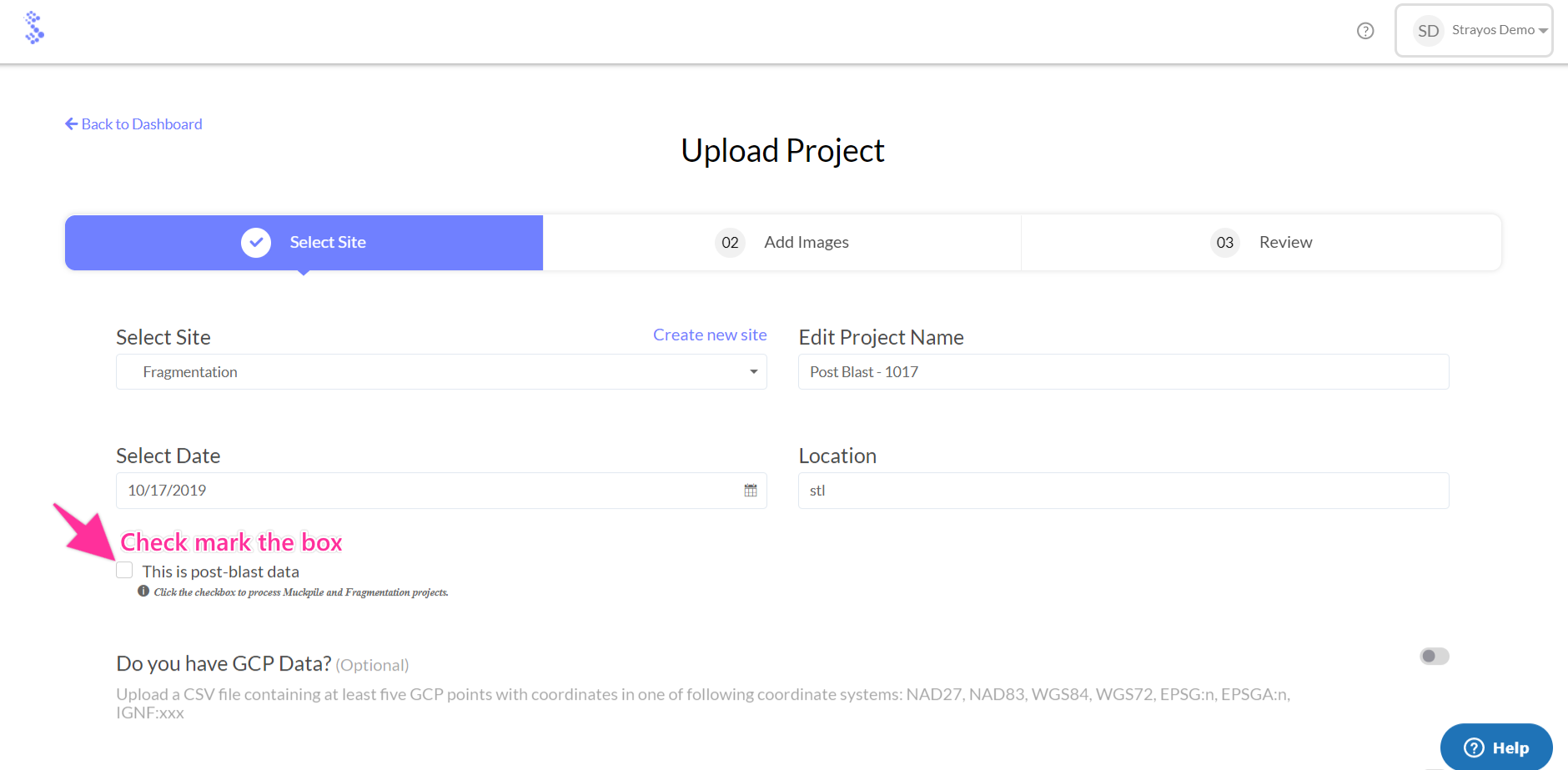 You can also link your pre-blast project with this post blast project. This will automatically position the borehole in muckpile dataset and generate the muckpile profile and cast information.
If you don't have pre-blast project you can skip the shot link step and leave it blank to proceed to next step of uploading your images