What are the different options on drill plan view? explain drill plan view? Visualize drill data
Strayos' Drill Plan View offers the perfect solution to collect and organize data required by a driller. The blast designer may design the shot and generate a drill plan report that generates all the information the driller may require to drill holes.
Once the shot is designed the drill plan view can be accessed from the shot plan editor or also from the Reports tab as shown in below image.
The user can enable contours "Show Contours" on the Drill Plan View using the following option, to gauge what the exact location of the shotplan is, relative to the bench face.
Drill Hole Data displayed in the Drill Plan view can downloaded as a PDF, PNG or CSV. The "Save As" button provides the user an option to download the required reports.
Save as LandXML allows you to download the drill plan data in landxml format which you can further import into Carlson software or drill software for designing.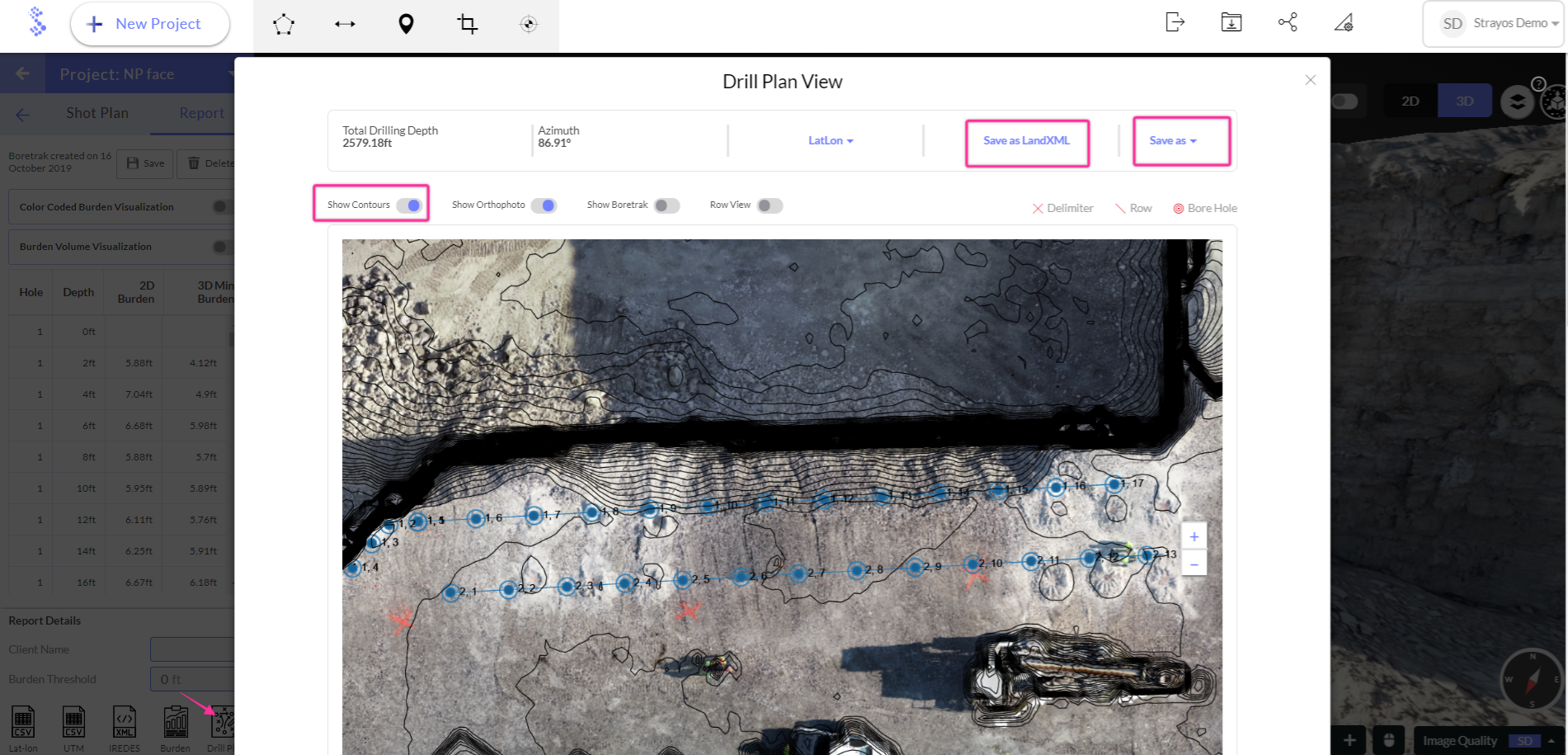 If boretrak was generated in the current project, the user will be able to see boretrak hole locations on the Drill Plan View by using the following option: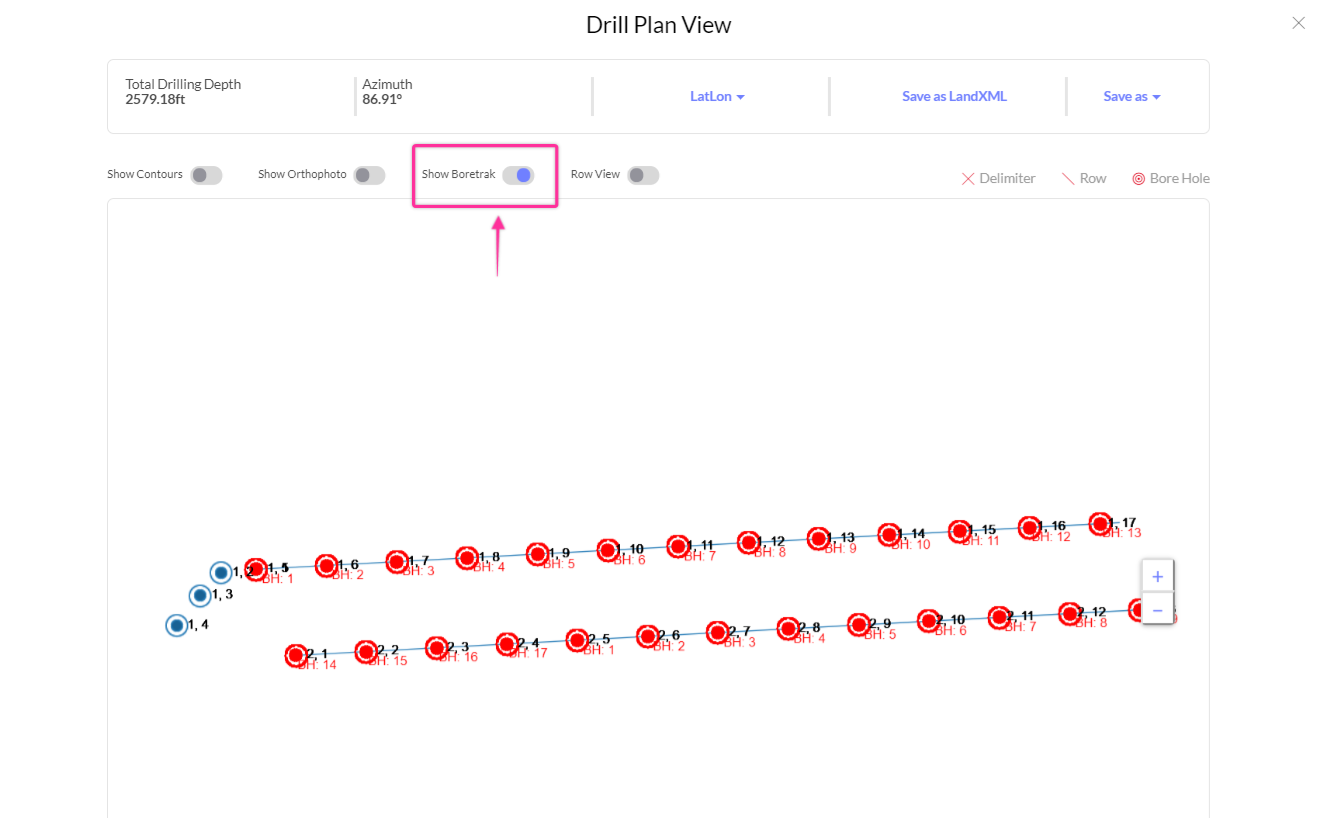 The user can compare the 2D locations of the boretraked holes relative to the shotplan using the above option.
User can also obtain the front view of the boretraked holes using the Row View option as shown below.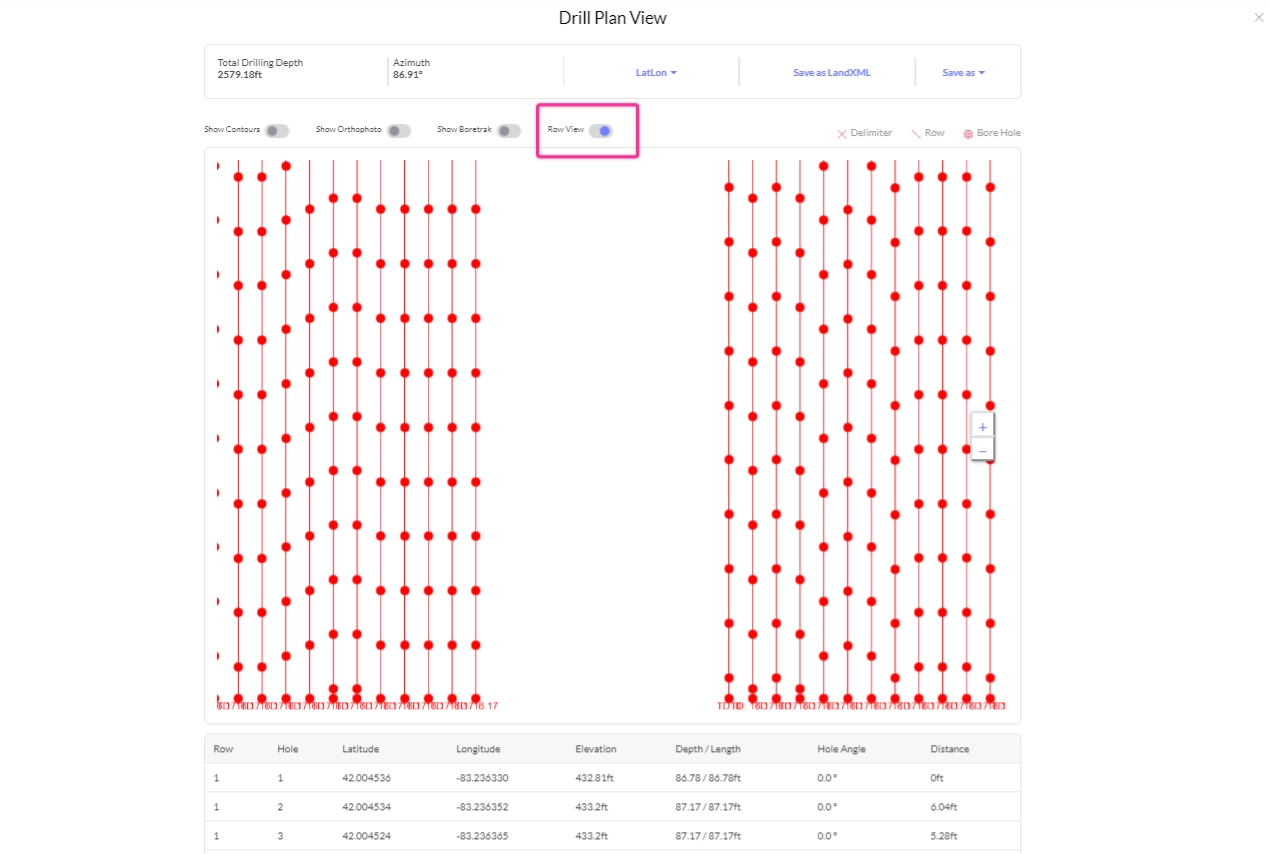 Row View allows the user to see the Toe point distances between the holes displayed on the drawing with the label "TD: <distance>"
The hole details displayed in the drill plan table includes:
Row number, Hole Number, Latitude, Longitude, Elevation (of collar), Depth of hole, Hole length, Hole Angle and distance between the hole collar points for each hole.
The Drill Plan View PDF report includes the Shot design details on the top, the 2D Orthophoto of the current state of the canvas in the drill plan view and the table data mentioned in the drill plan view.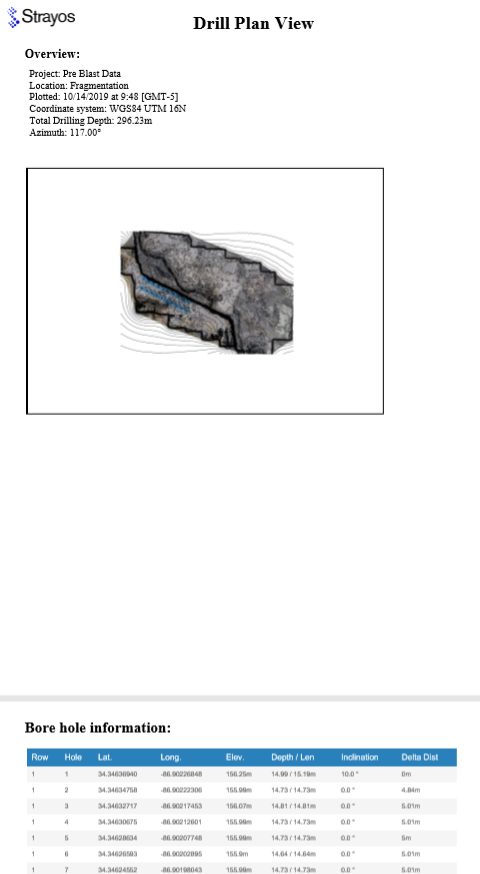 The PDF also includes a landscape view of the drawing on the canvas to offer a better view for the drill hole report