How to use ground control point markers
Ground Control Points, or GCPs, are marked points on the ground that have a known geographic location. In aerial mapping, a drone can be used to collect imagery of the site.
What qualifies as good GCP marker?
The GCP marker should be clearly visible as a target. Try to ensure that its atleast 4x4 feet in dimension. Use high-contrast colors so that marker color doesn't blend with ground color.
Each GCP marker should have sequence number.
Survey the center point using high precision GPS equipment for desired accuracy.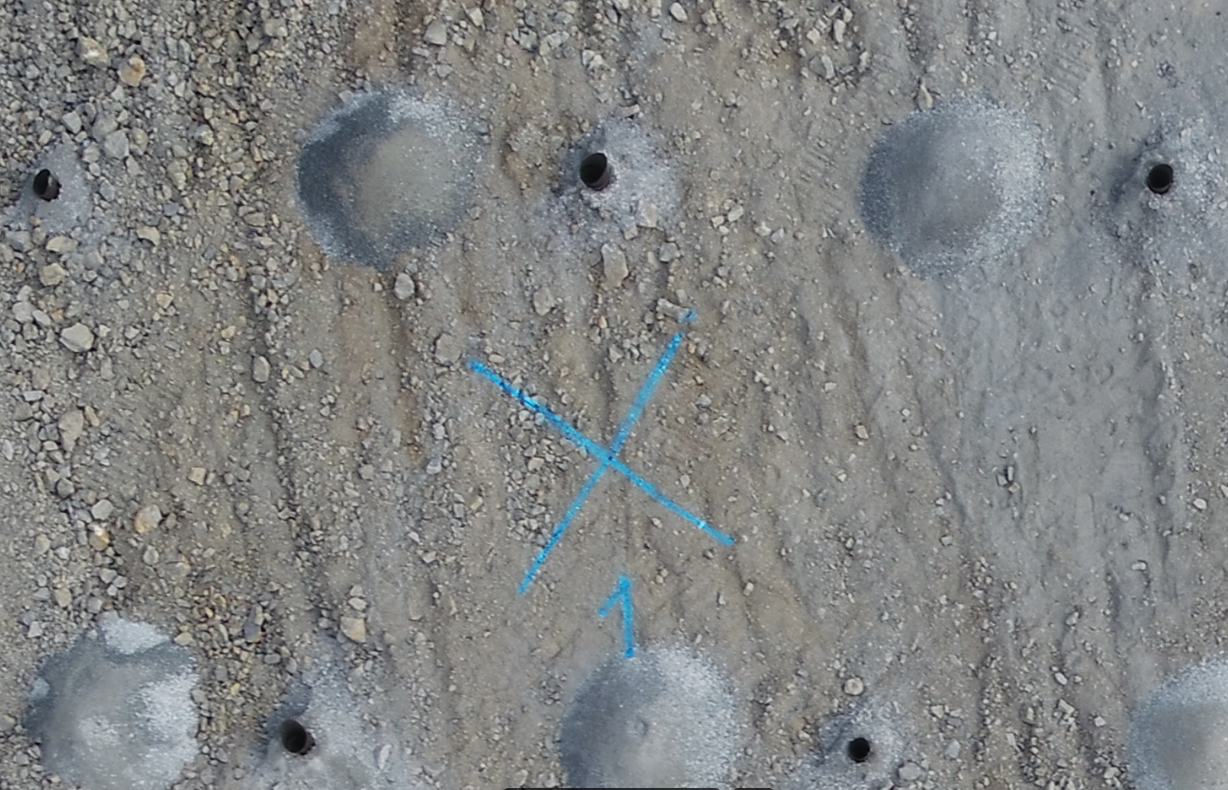 Where should I place the markers?
GCP markers should be placed around the outer corners of a site with the remainder distributed throughout the center of the site. A rule of thumb is that a survey of any size requires a minimum of five GCPs.
Avoid placing GCP under trees, buildings zones or fences/berms. GCPs should always be measured at ground level to minimize the risk of elevation error in the terrain.
GCP markers should be equally spread-out. If you are mapping a highwall for drill and blast operations, the rule of thumb is place three markers on top of the bench and two markers on the floor evenly distributed.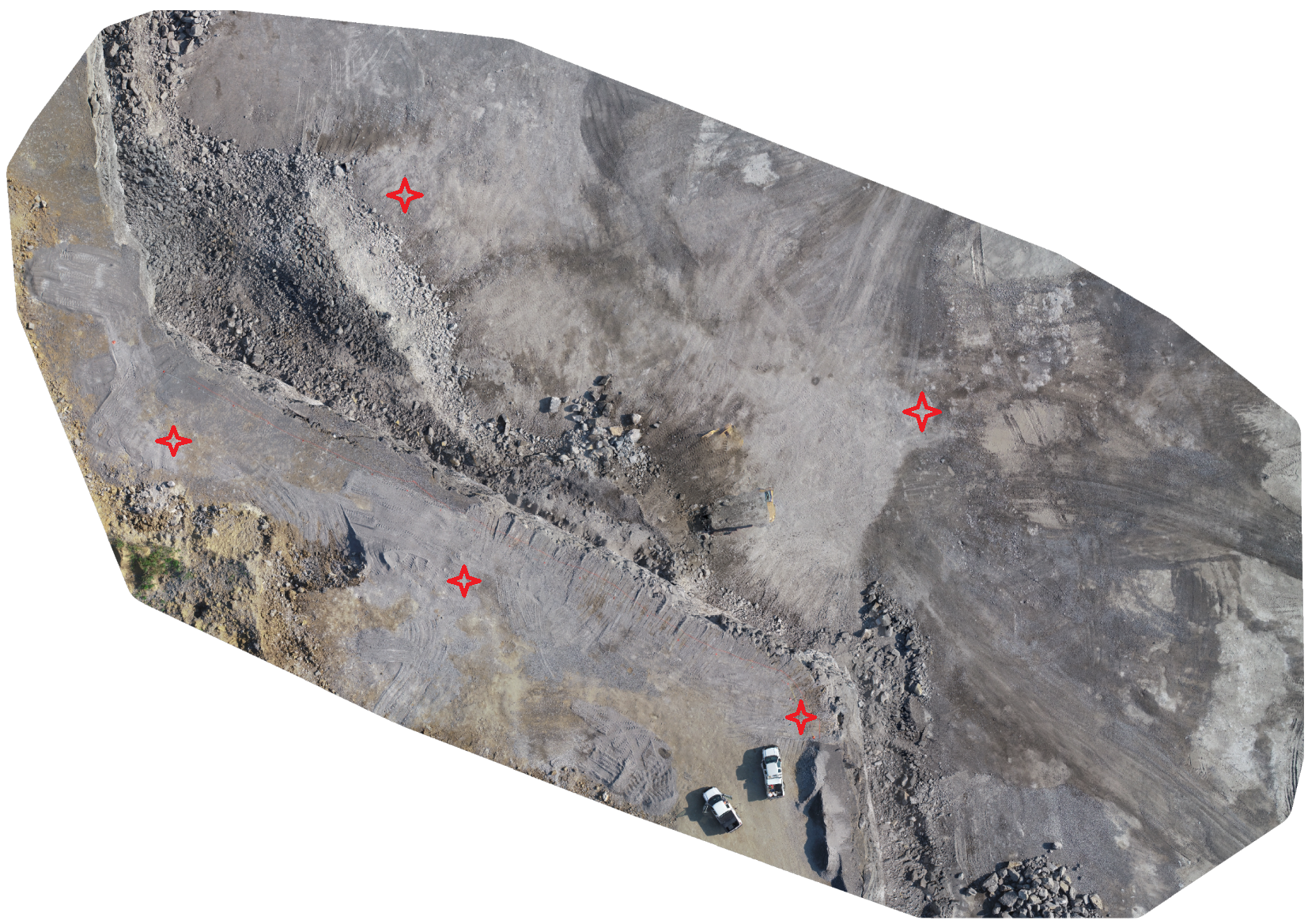 Drone flights for GCP marker capture:
Fly the drone just like any usual flight. The only difference is that you need to capture the GCP markers in your imagery. Avoid distortions and ensure that camera is in focus especially when capture the images which has GCP markers.
Its important that each GCP markers must be easily visible in the aerial images.

Uploading of GCP points in Strayos platform
Upload a CSV file containing at least five GCP points with coordinates in one of following coordinate systems: NAD27, NAD83, WGS84, WGS72, EPSG:n,EPSGA:n, IGNF:xxx .
Header of CSV file should contain coordinate system specification in the following format:
|WGS84 UTM xx<N\S>|
Point Latitude Longitude Ellipsoid Height(not elevation)
GCP1 N38°29'39 W105°23'1 5953.218
Also, mention in the CSV file the EPSG code of the projection in which these coordinates are recorded.