GCP AI - Video Tutorial
Section 1: Uploading Ground Control Points
Step 1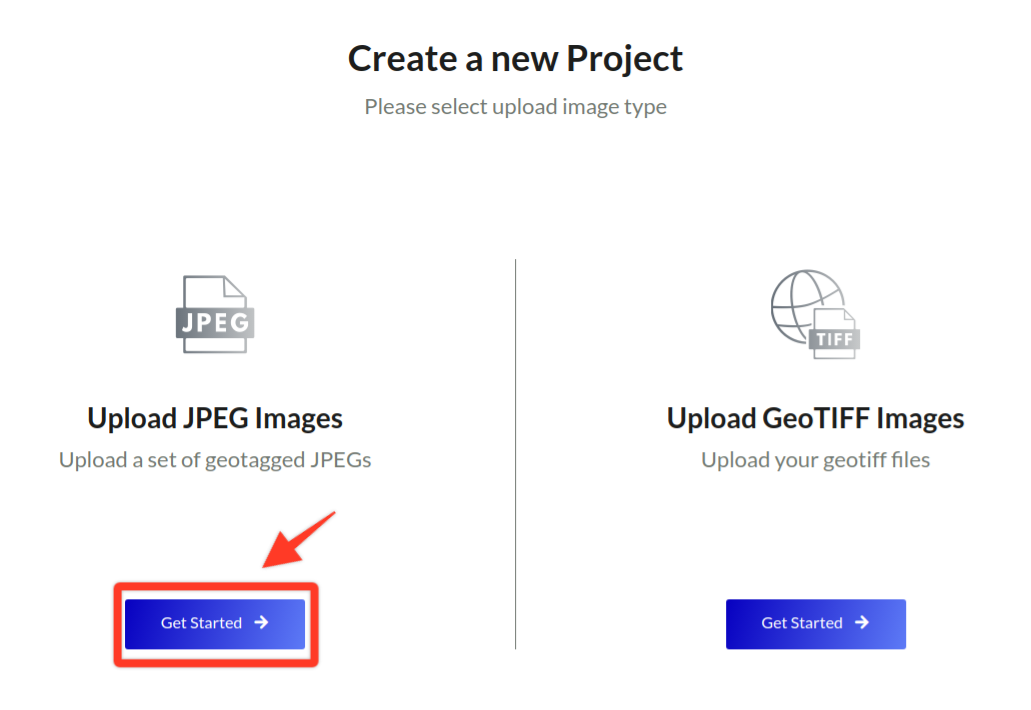 Click "Get Started" to begin the process
Step 2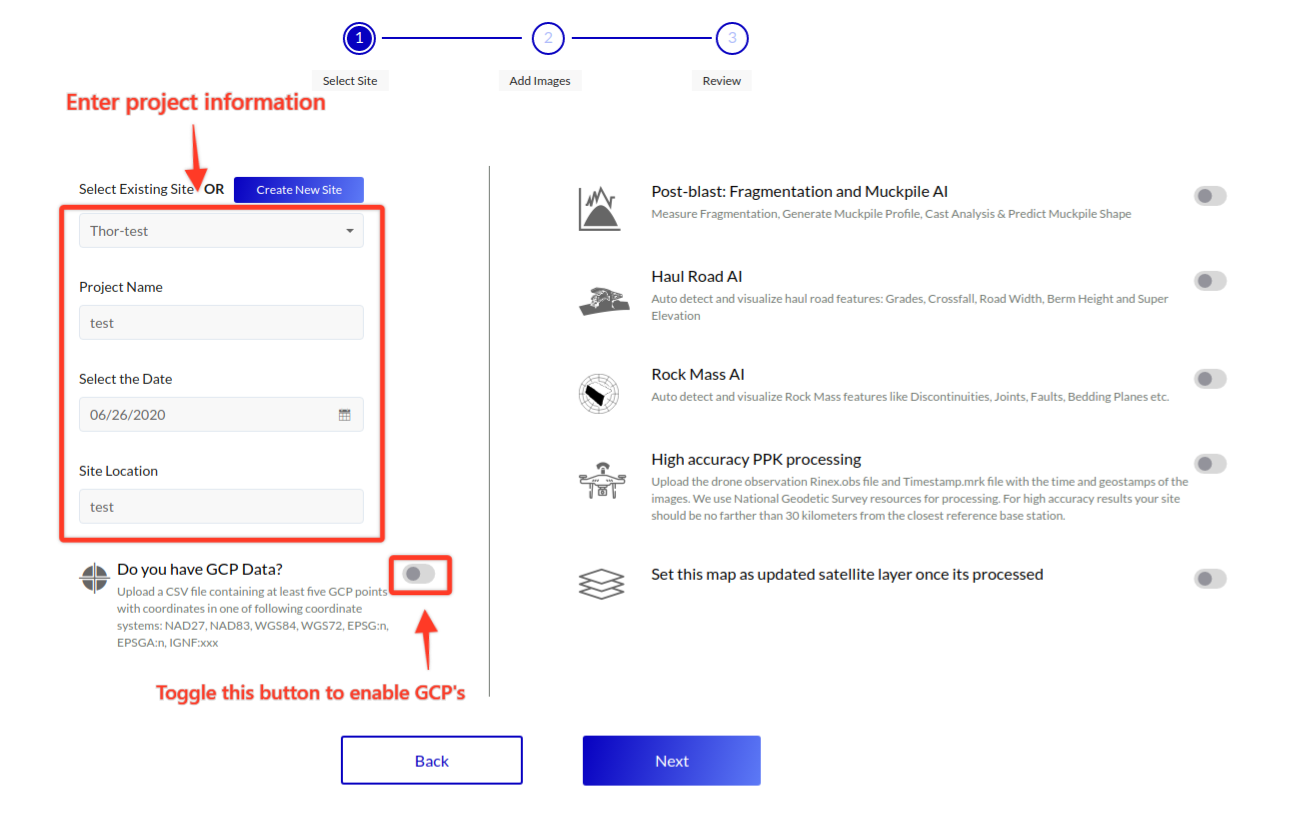 Enter the project information and toggle the "GCP Data" button.
Step 3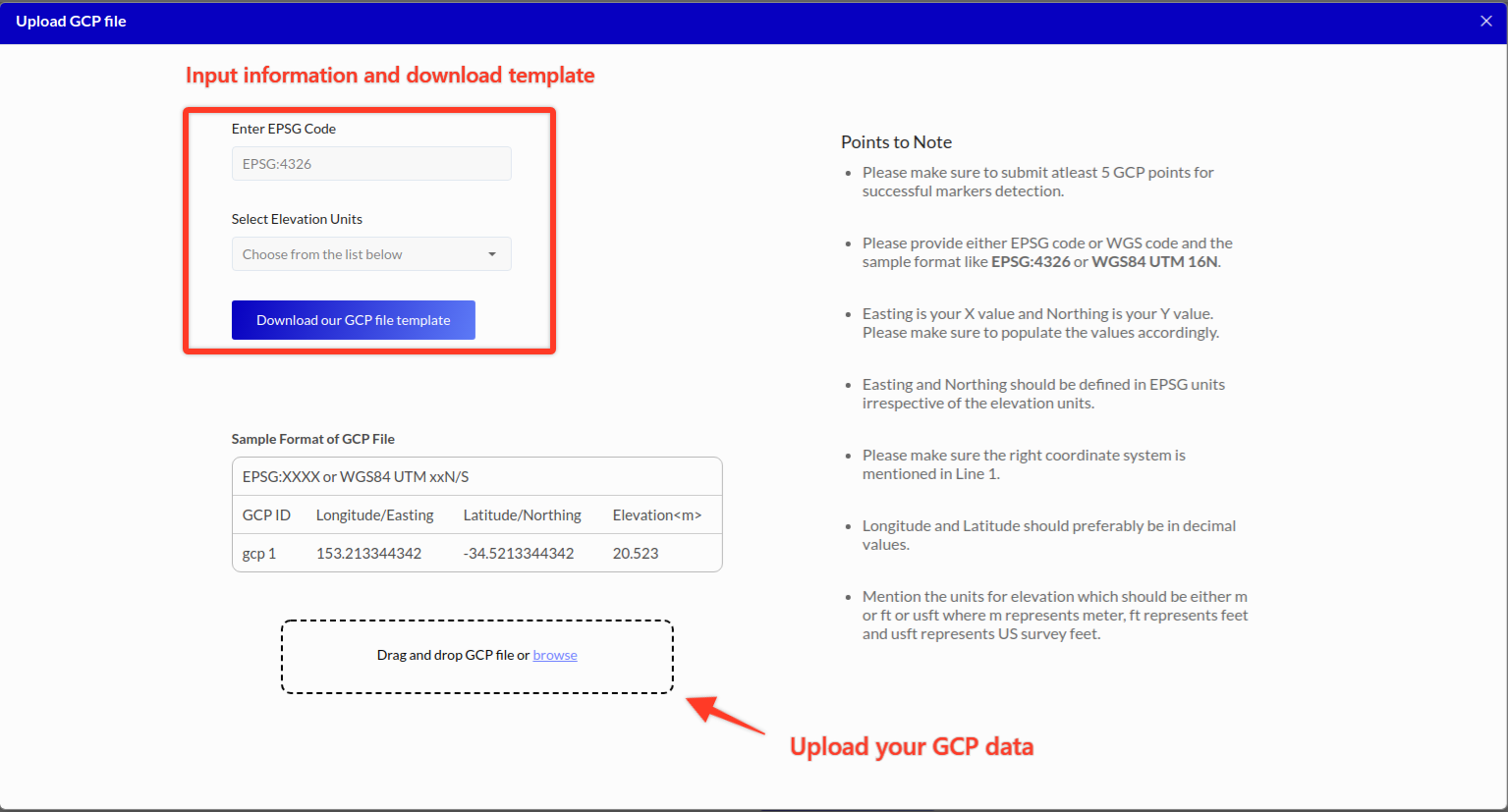 Download the template with selected information and then copy your GCP data to the template. Once the data is in the required format, upload the GCP data.
Step 4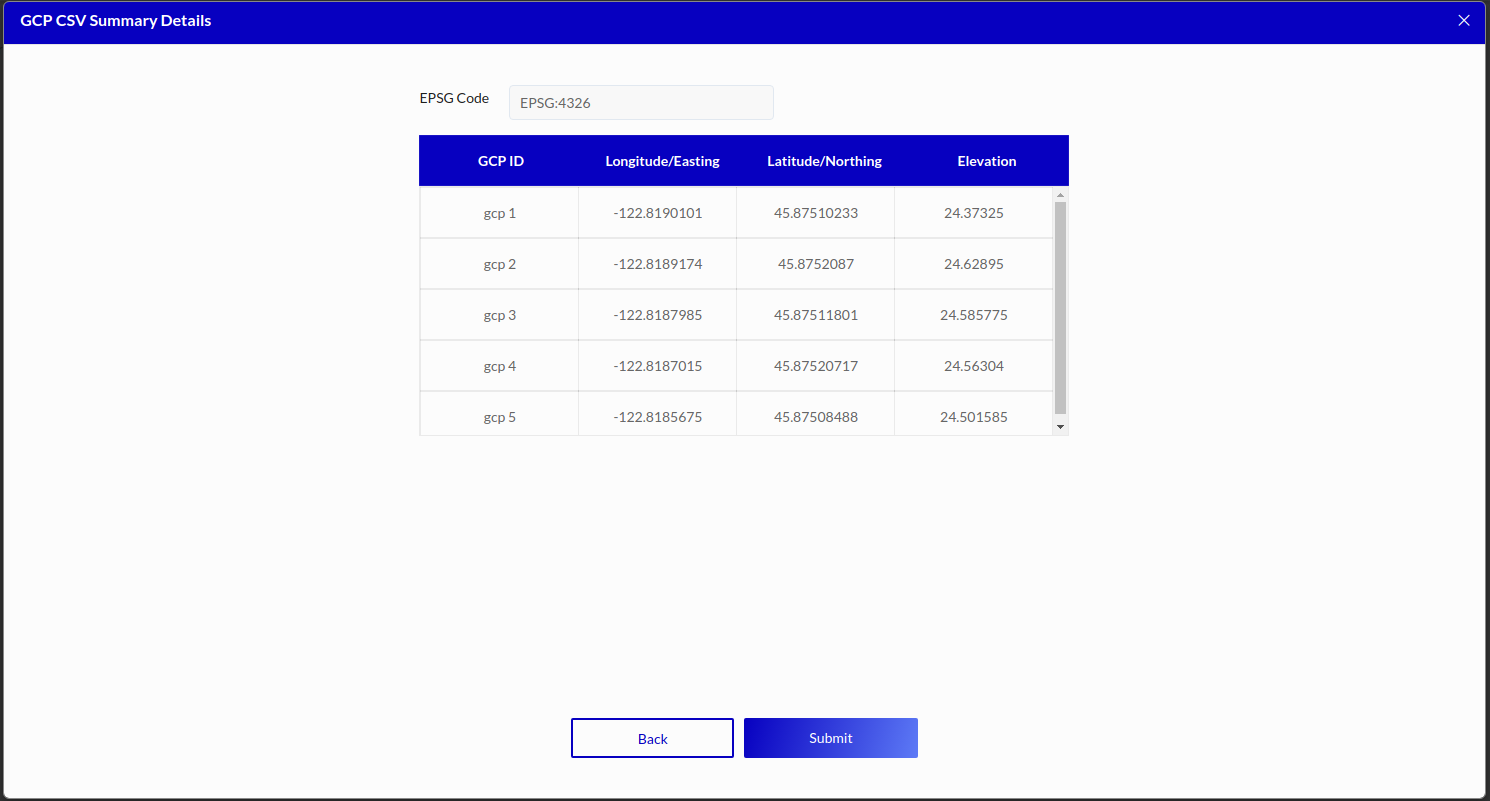 If GCP data is correct then click submit.
Step 5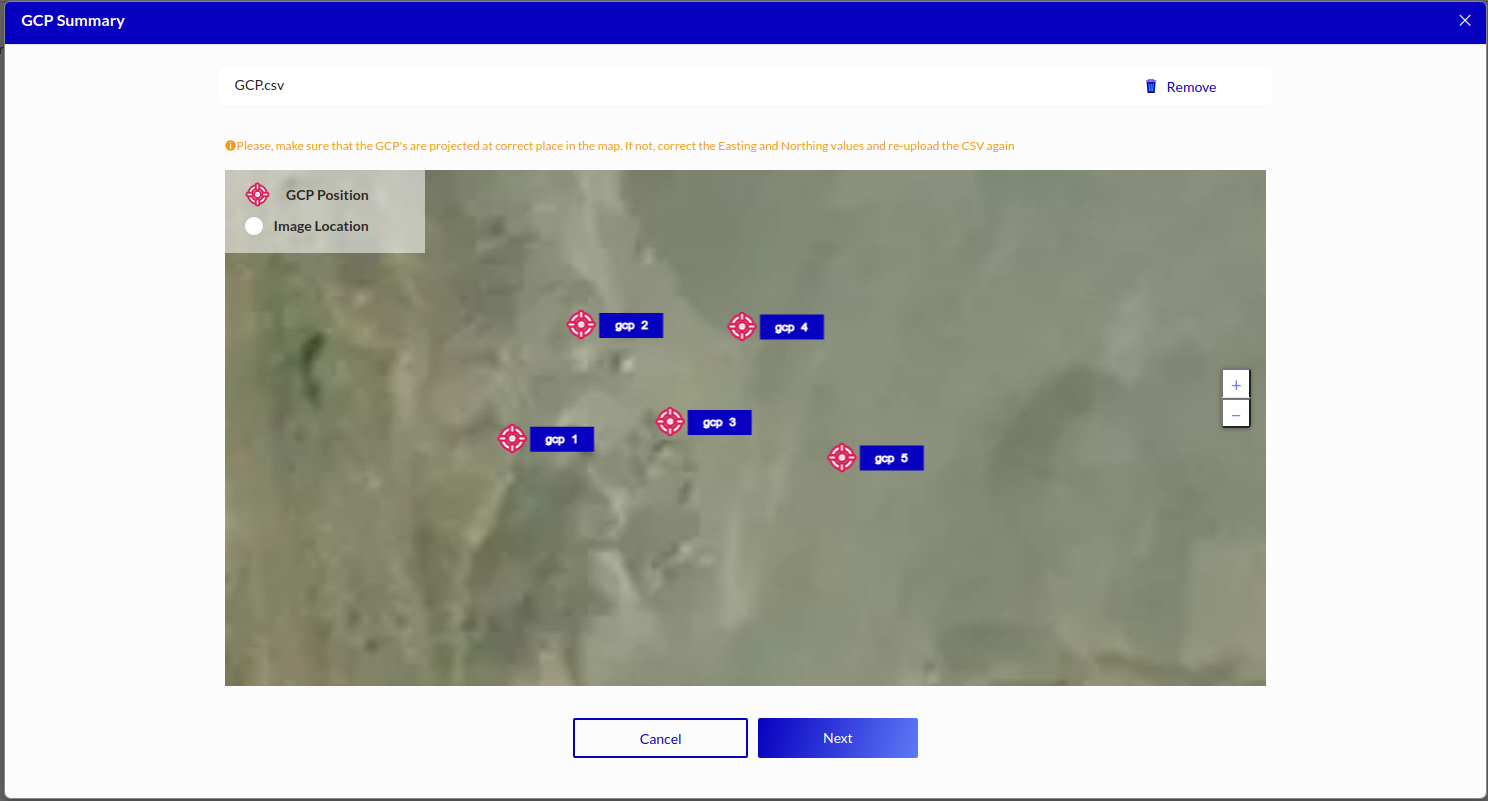 This screen shows the location of the GCP's overlaid onto satellite imagery. If the locations are correct, then click "Next".
Step 6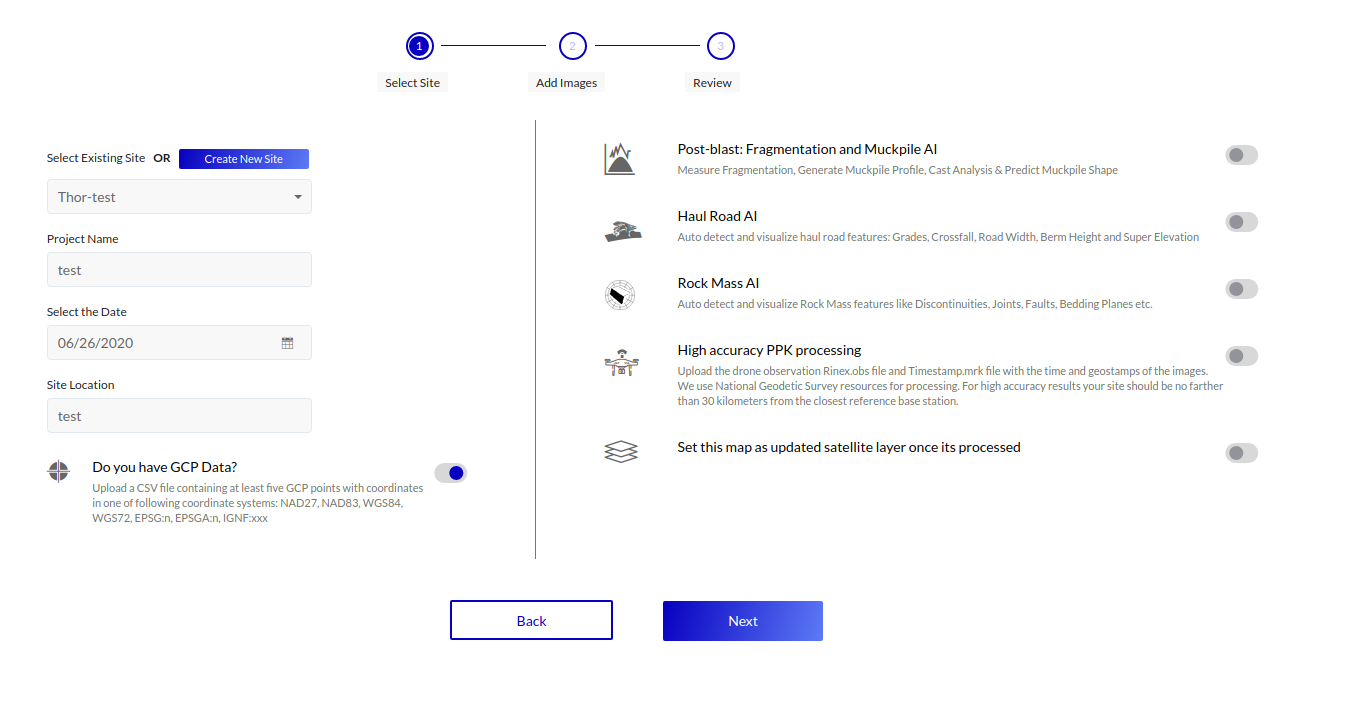 Click "Next" to continue on with the process.
Step 7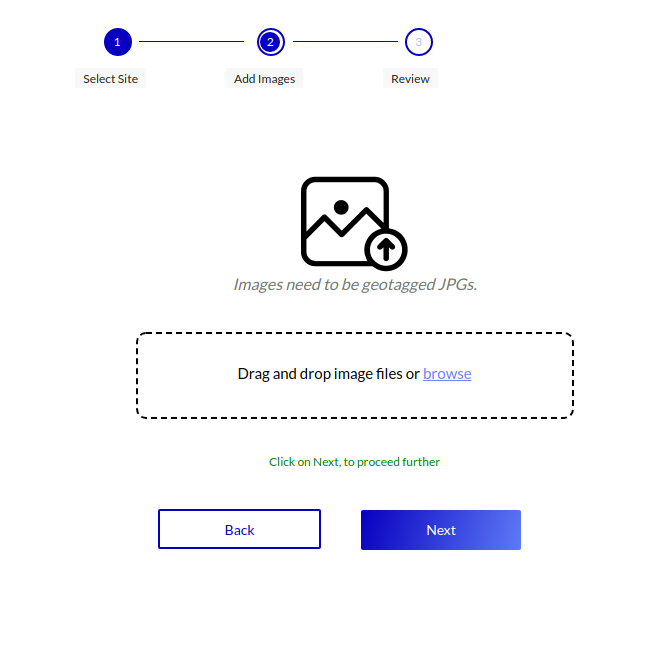 Upload the images and continue to the next screen.
Step 8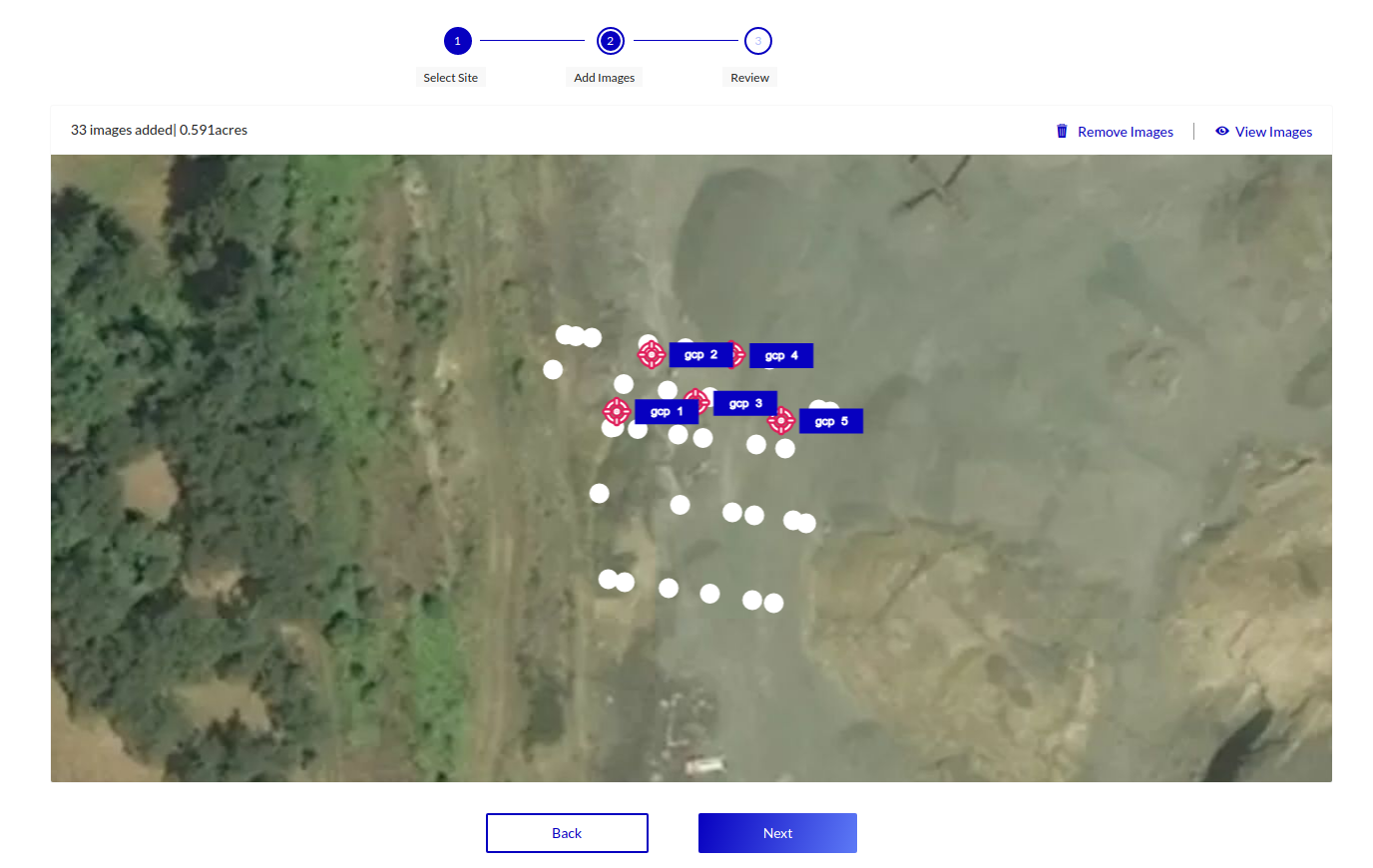 Verify the image and GCP locations and click next.
Step 9
Begin the upload process of the images.
Section 2: Rectifying Ground Control Points Manually
Step 1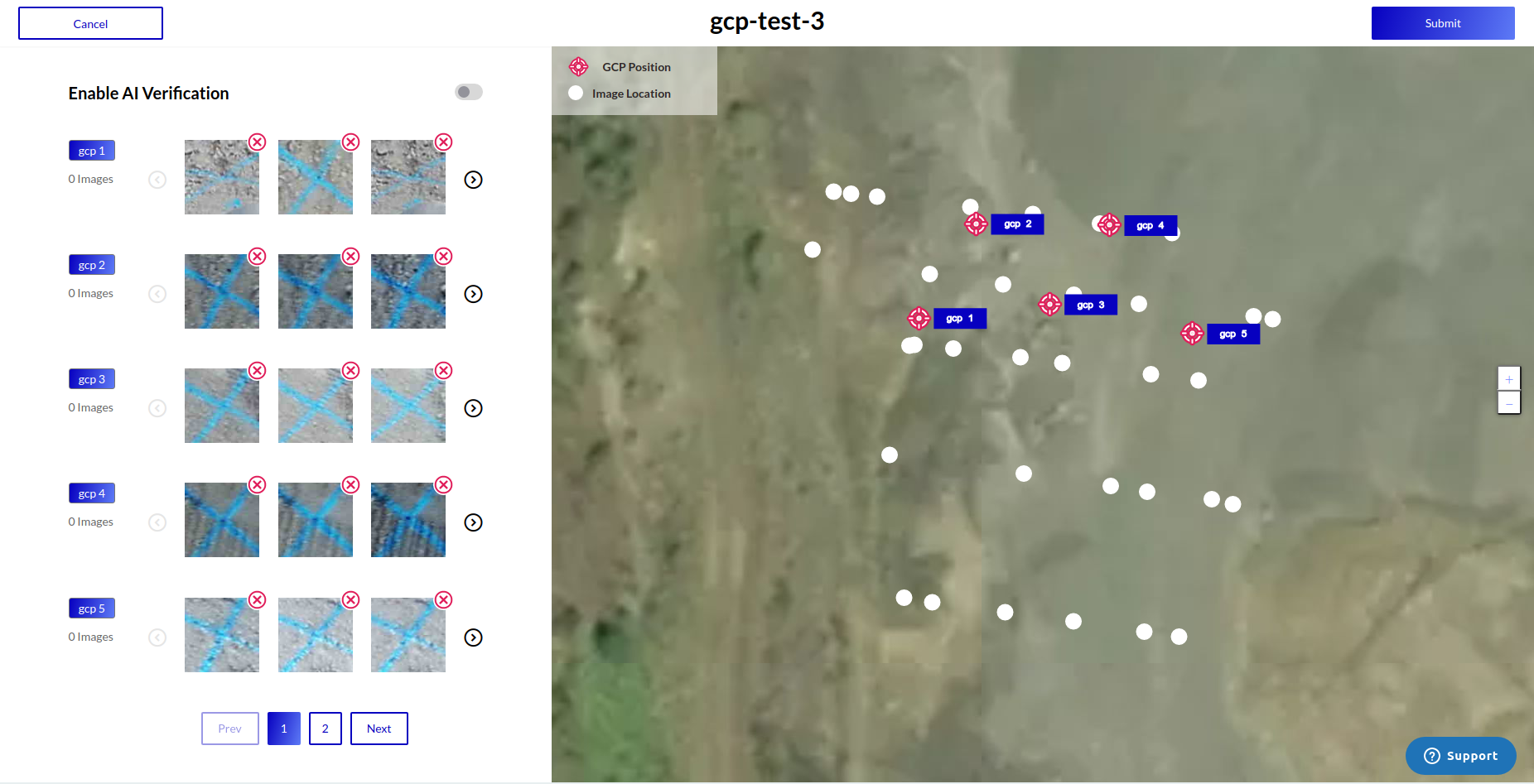 Navigate to this base screen by clicking on the project that needs to have GCP's rectified.
Step 2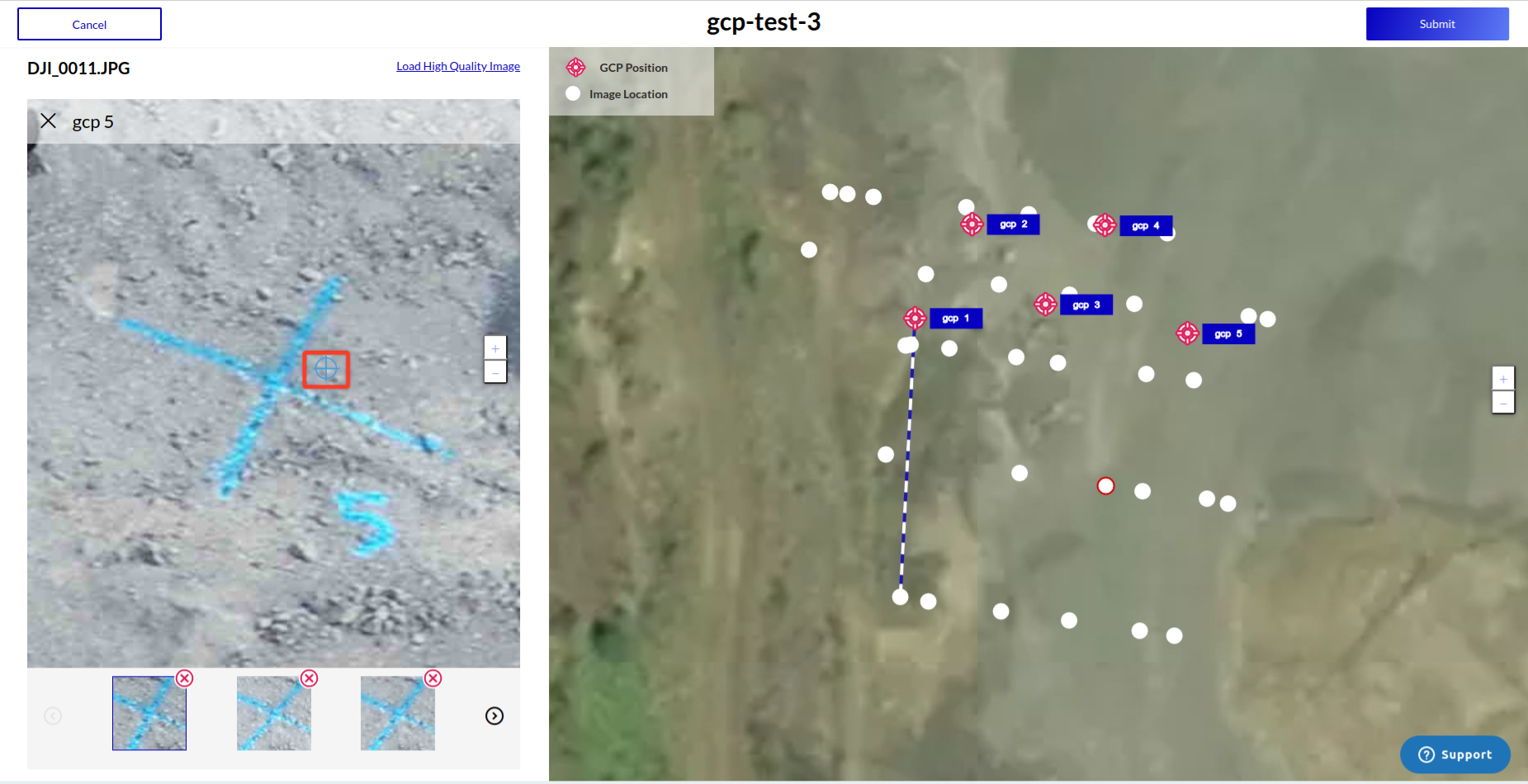 AI detects the center of the "X" but the user must verify the center is in the correct location.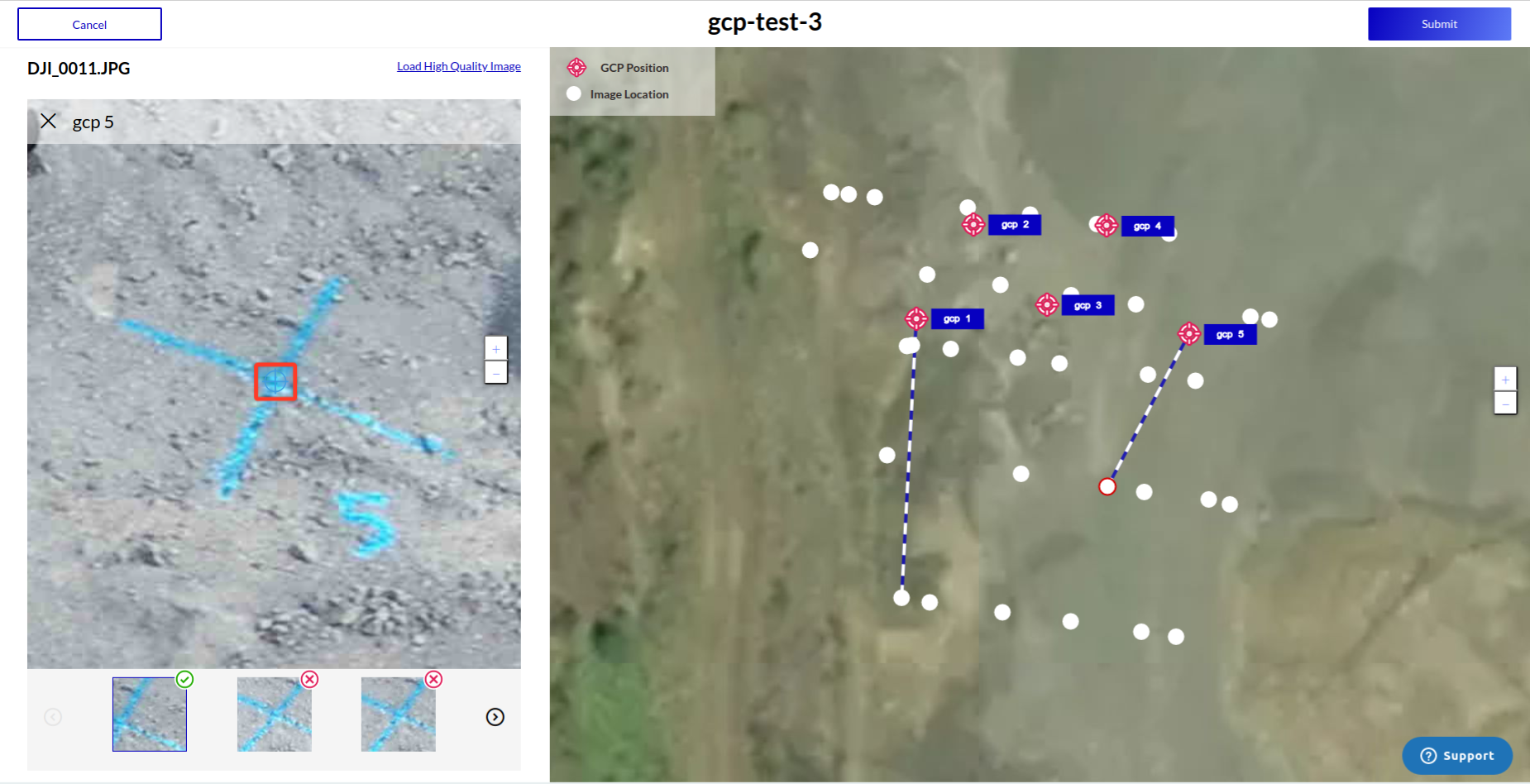 Drag the cross-hair to the center of the cross in order to rectify the GCP and change the "X" to a check mark.
Step 3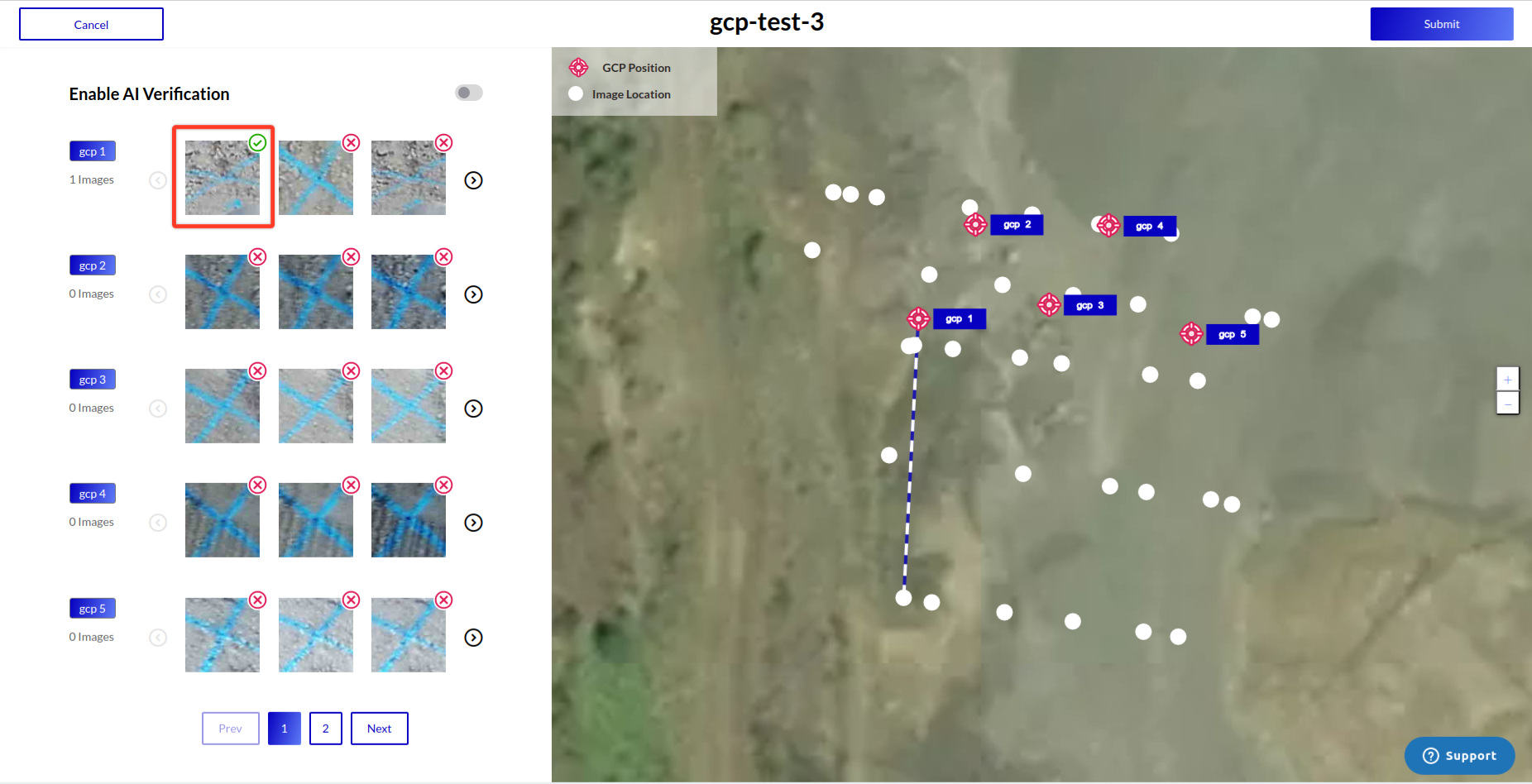 Once image is rectified, verify the image is being counted as a rectified GCP. Once 5 GCP's are rectified in at least 3 images, submit to start processing.
Section 3: Rectifying Ground Control Points with AI
Step 1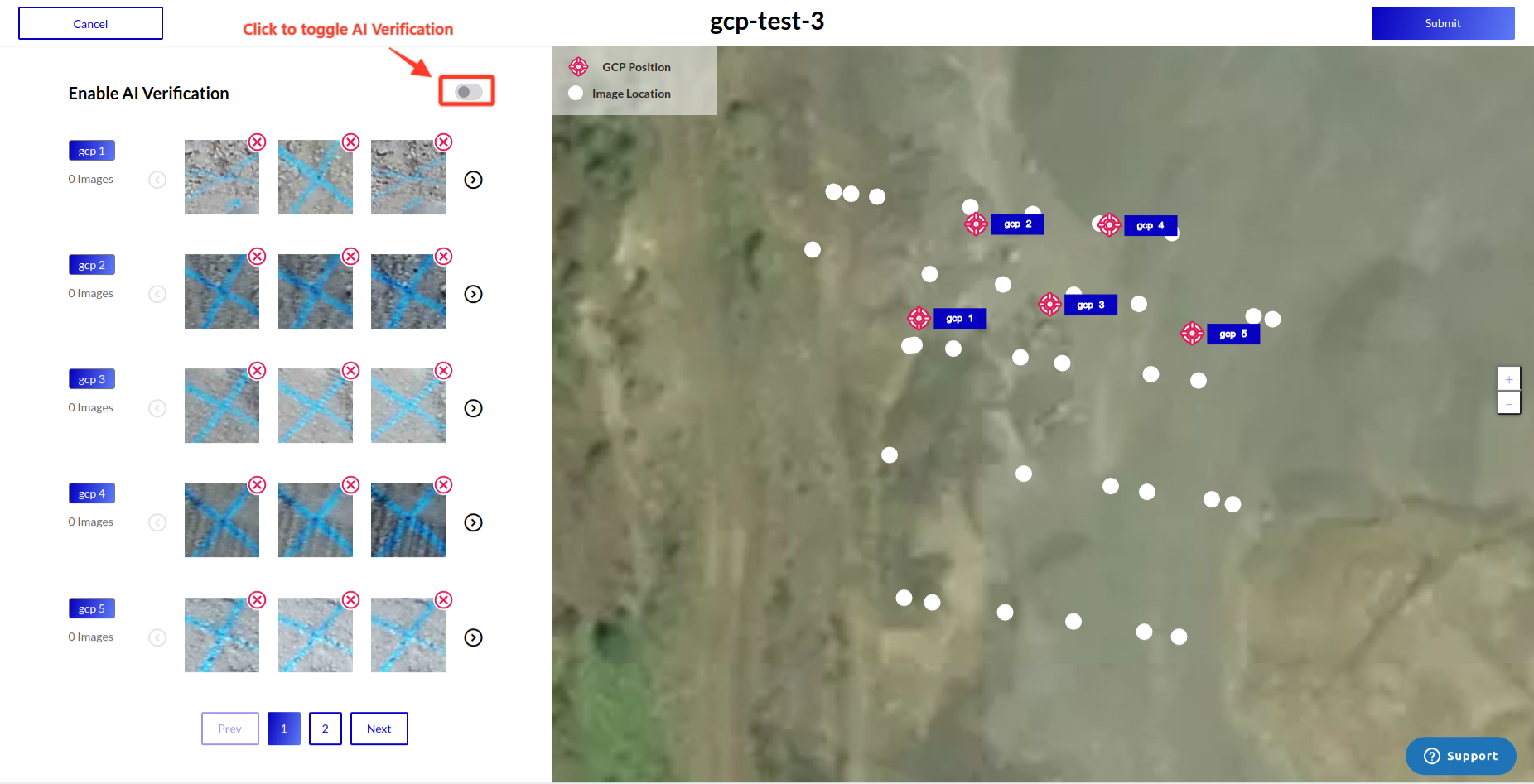 Enable AI Verification by clicking the toggle button.
Step 2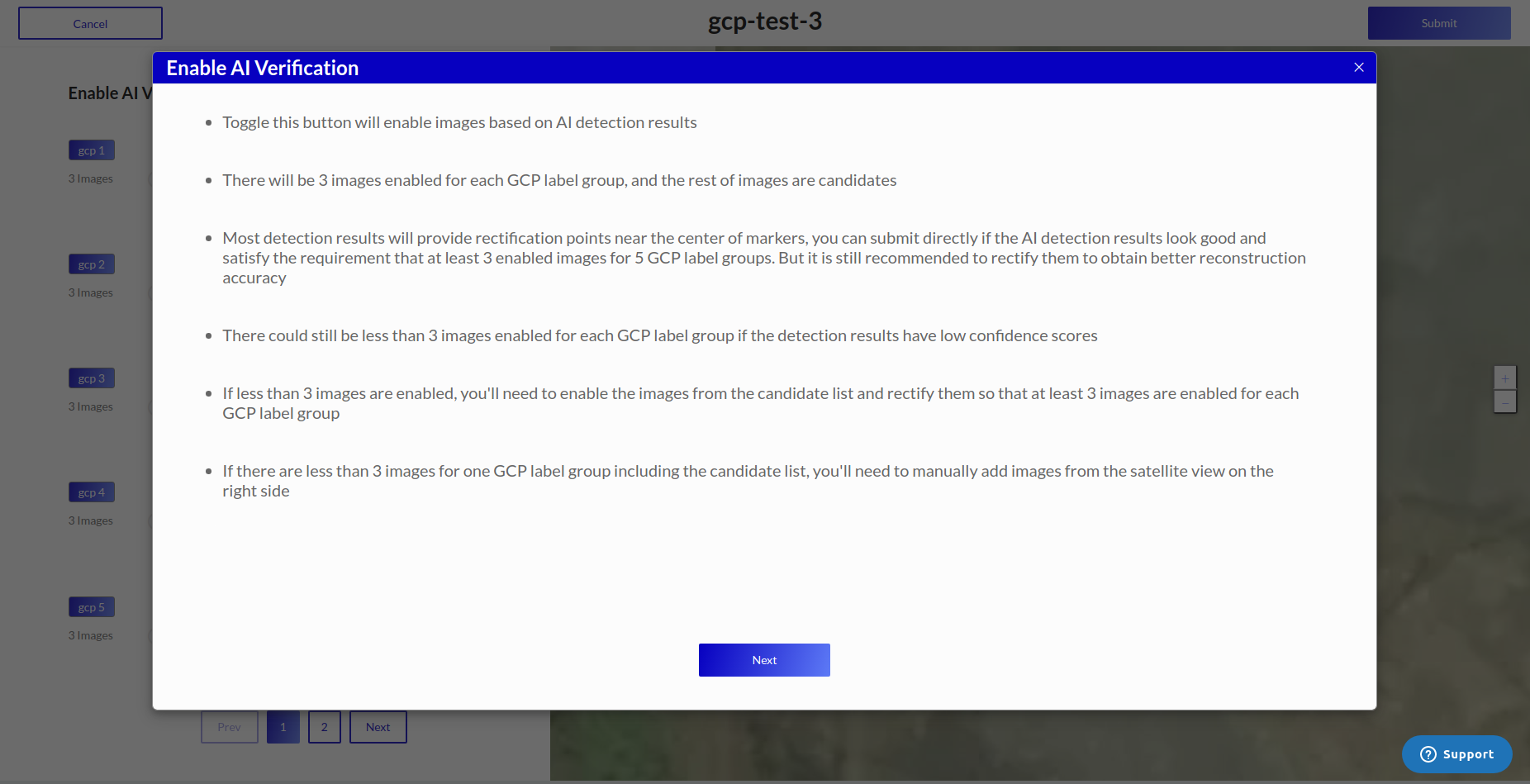 Click "Next" or "X" after reading and understanding what AI Verification does.
Step 3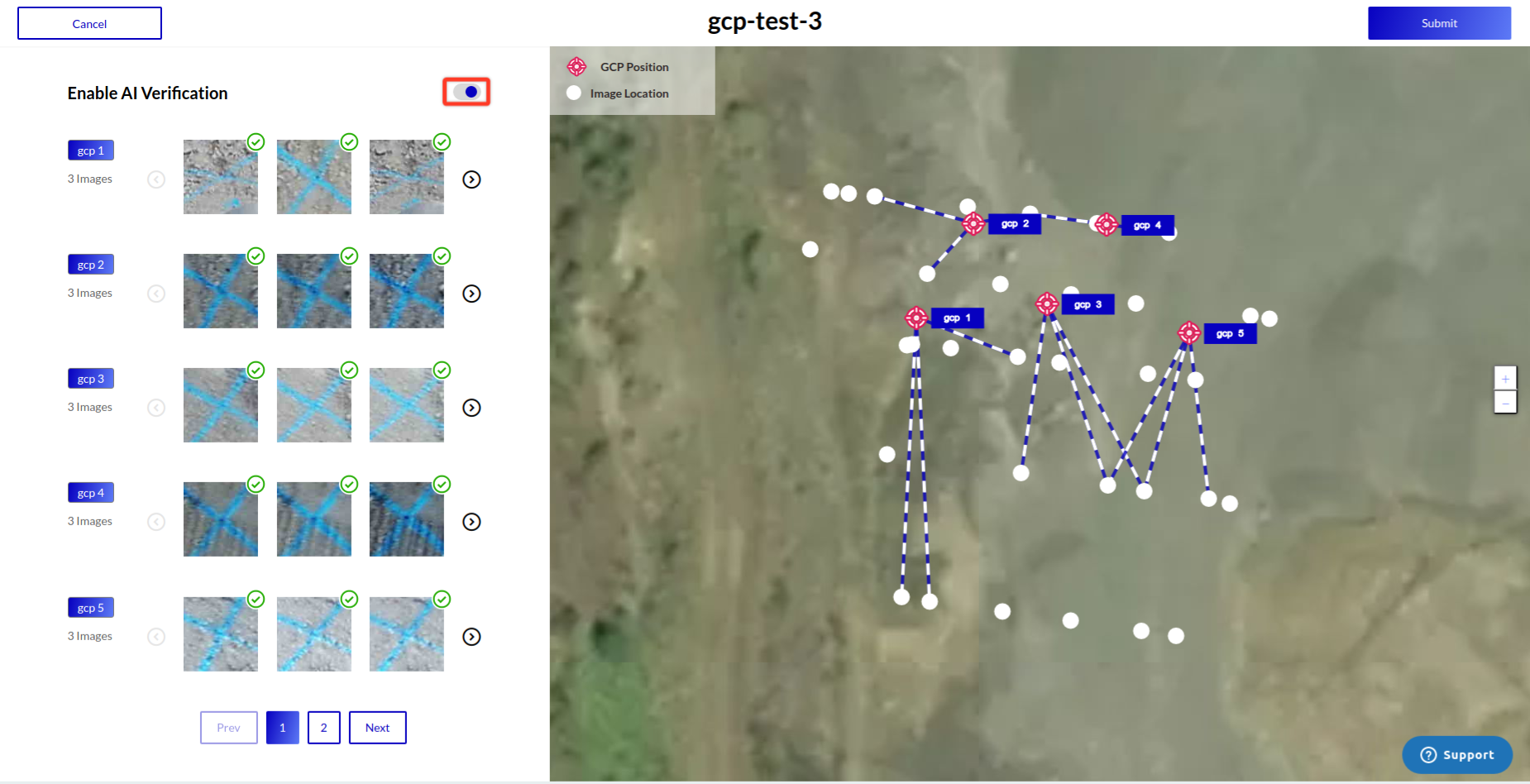 AI Verification has been turned on and 3 images per GCP have been used to verify the GCP. Click "Submit" if you believe the AI Verification is correct.
Section 4: Additional Tools and Knowledge
Tool 1: Clicking Camera Point
Clicking the camera point selects the image at that location.
Tool 2: Manually Add Control Point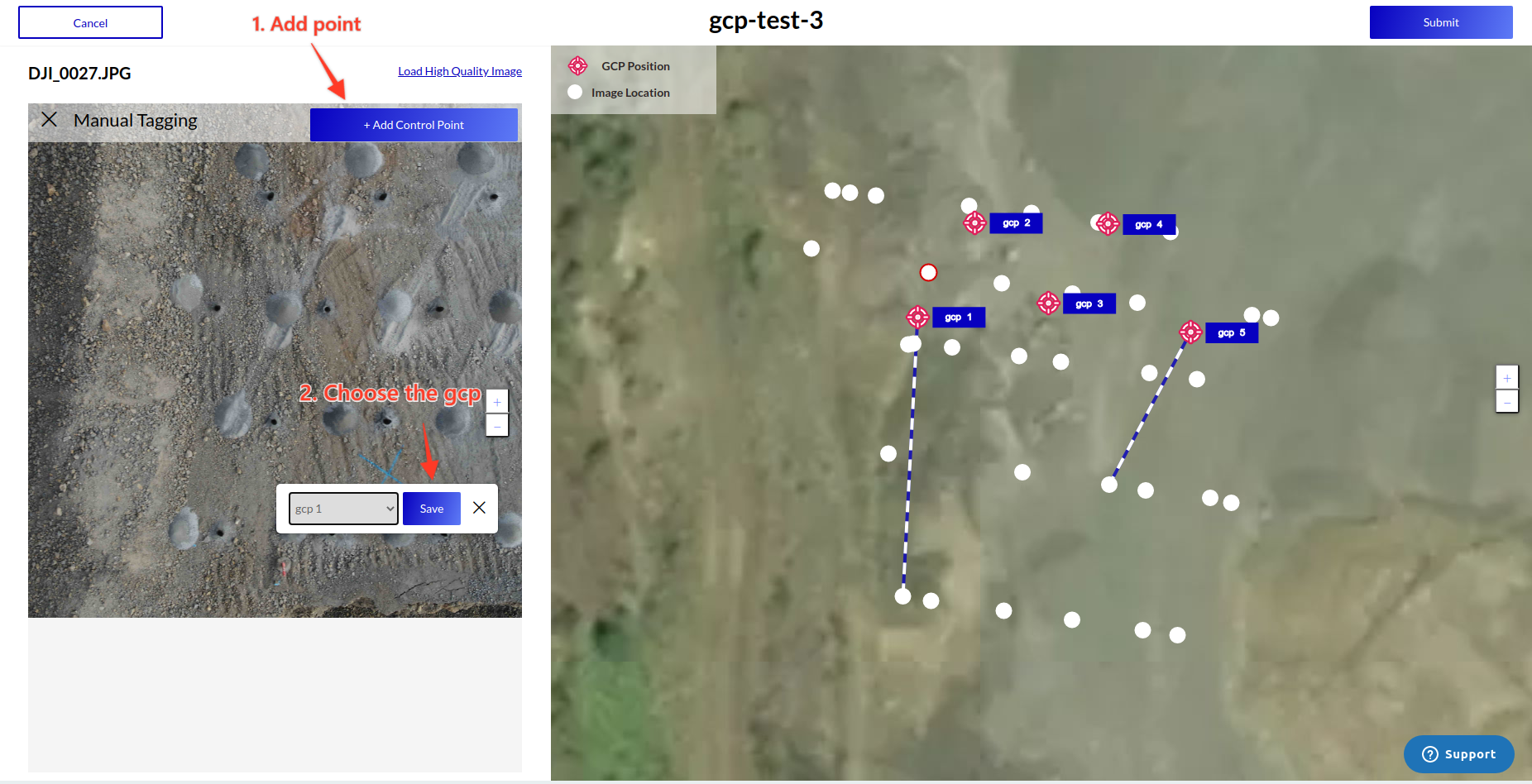 Once on an image, add a control point and the GCP it is referencing by following the steps shown above.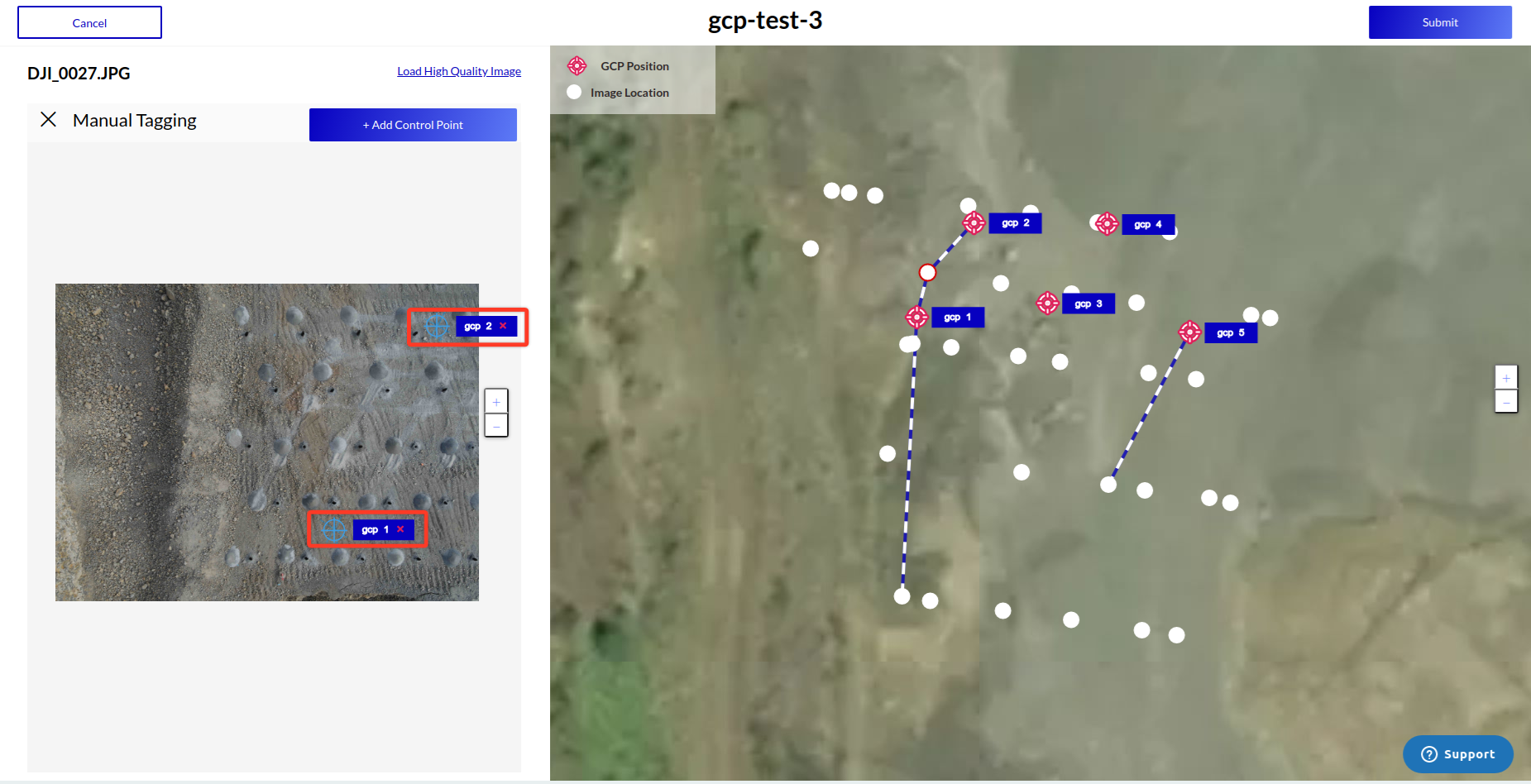 Multiple GCP's can be added for the same image.
Knowledge 1: AI Confidence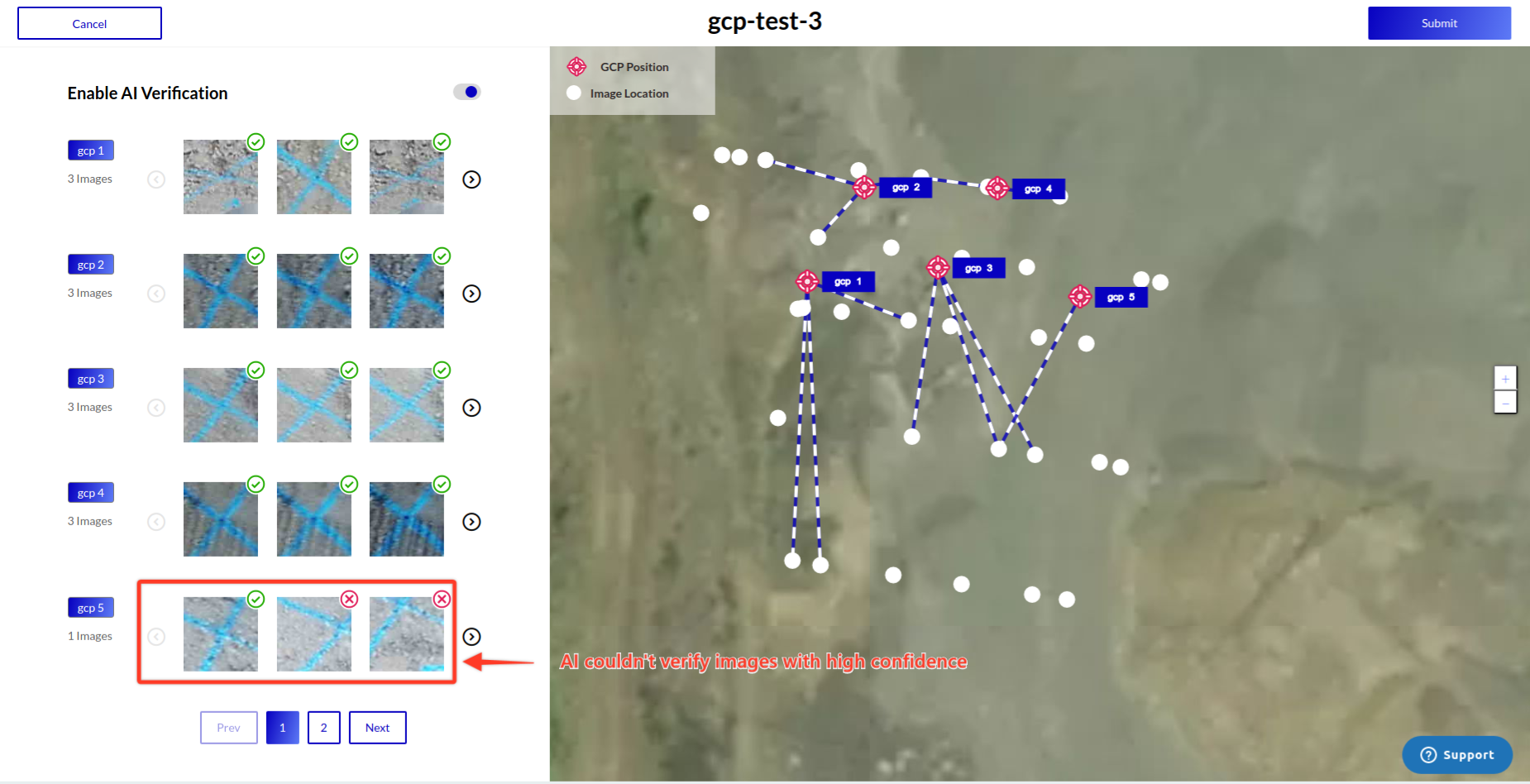 If the AI can not detect the center of the cross with high confidence then it will not put a check mark on the image.
Knowledge 2: Can't Submit without 3 images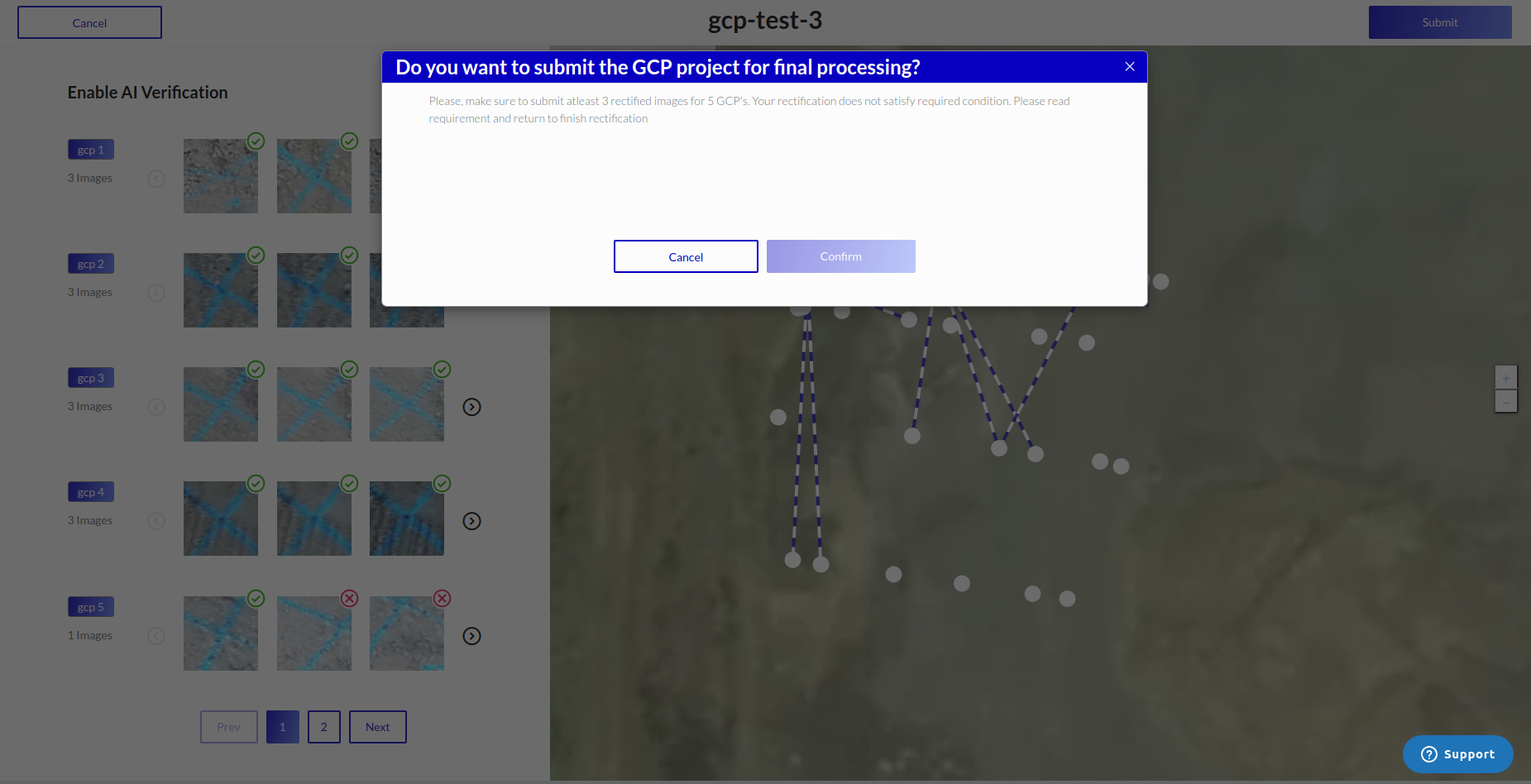 GCP's can't be submitted if each GCP does not have a minimum of 3 images verifying that GCP.
Knowledge 3: Navigate to Dashboard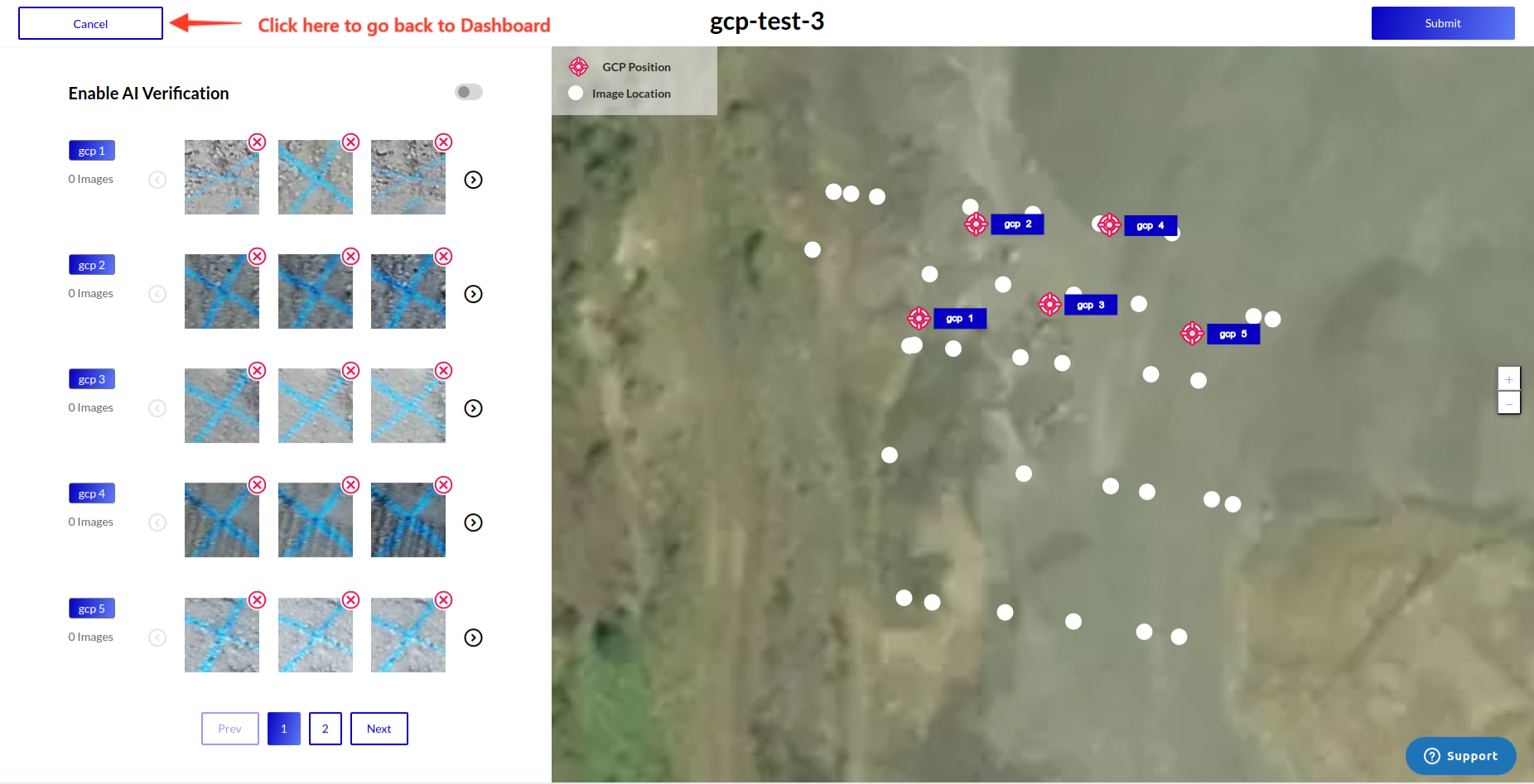 Click cancel in order to navigate back to the Dashboard.