STEP 1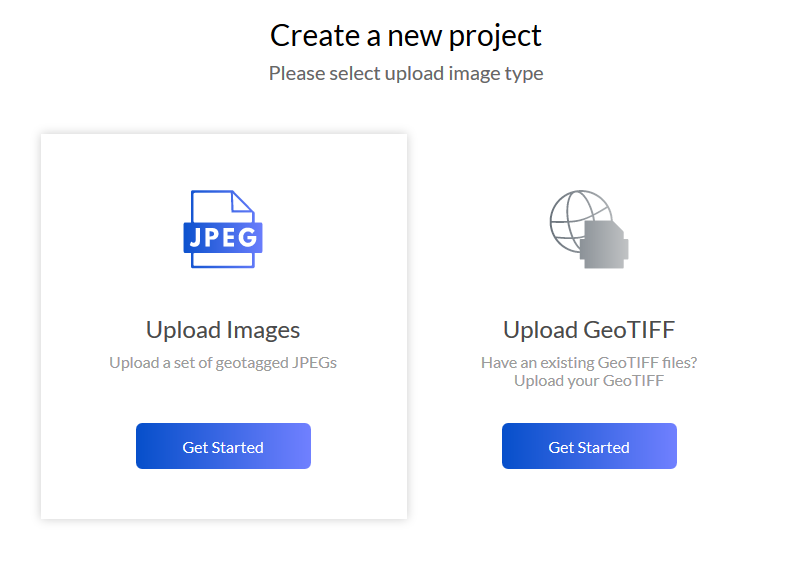 STEP 2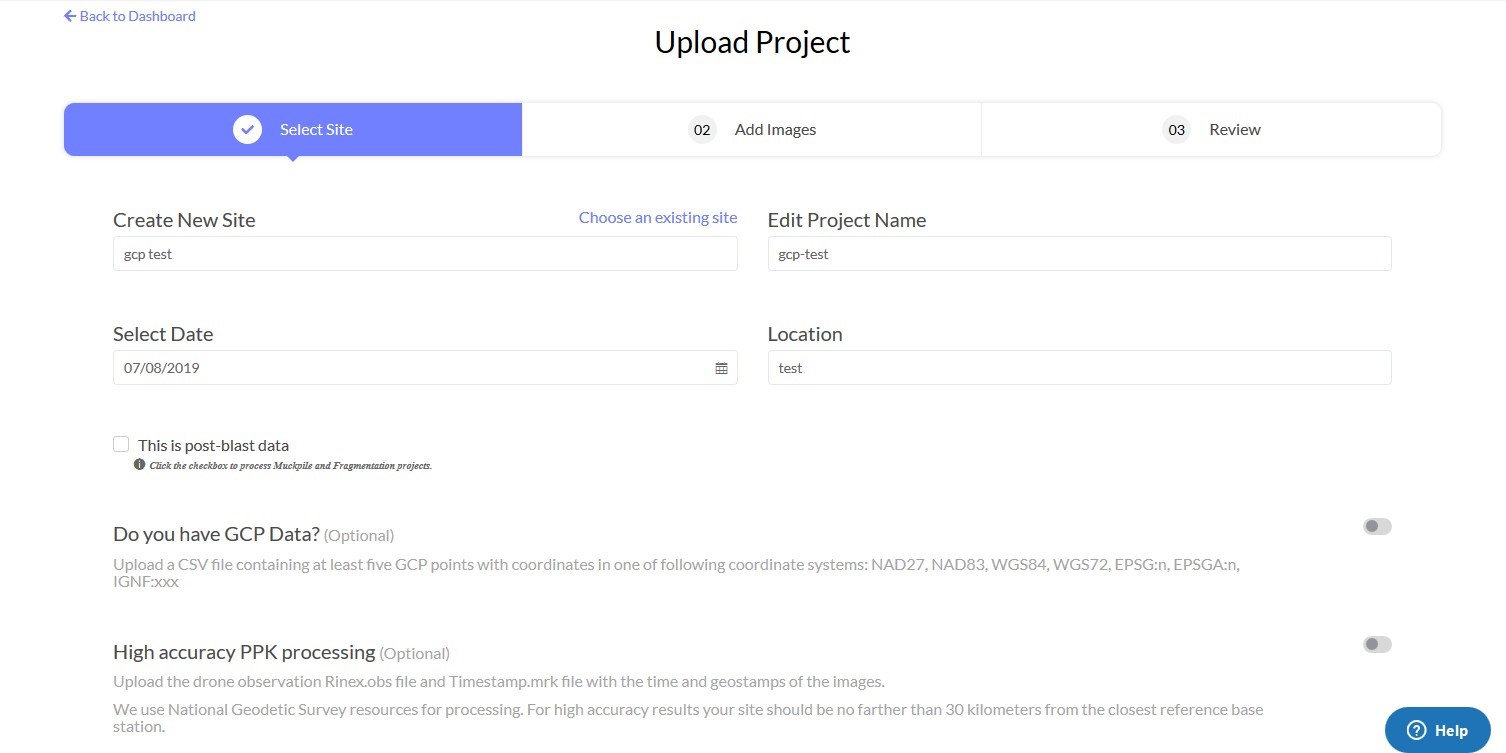 STEP 3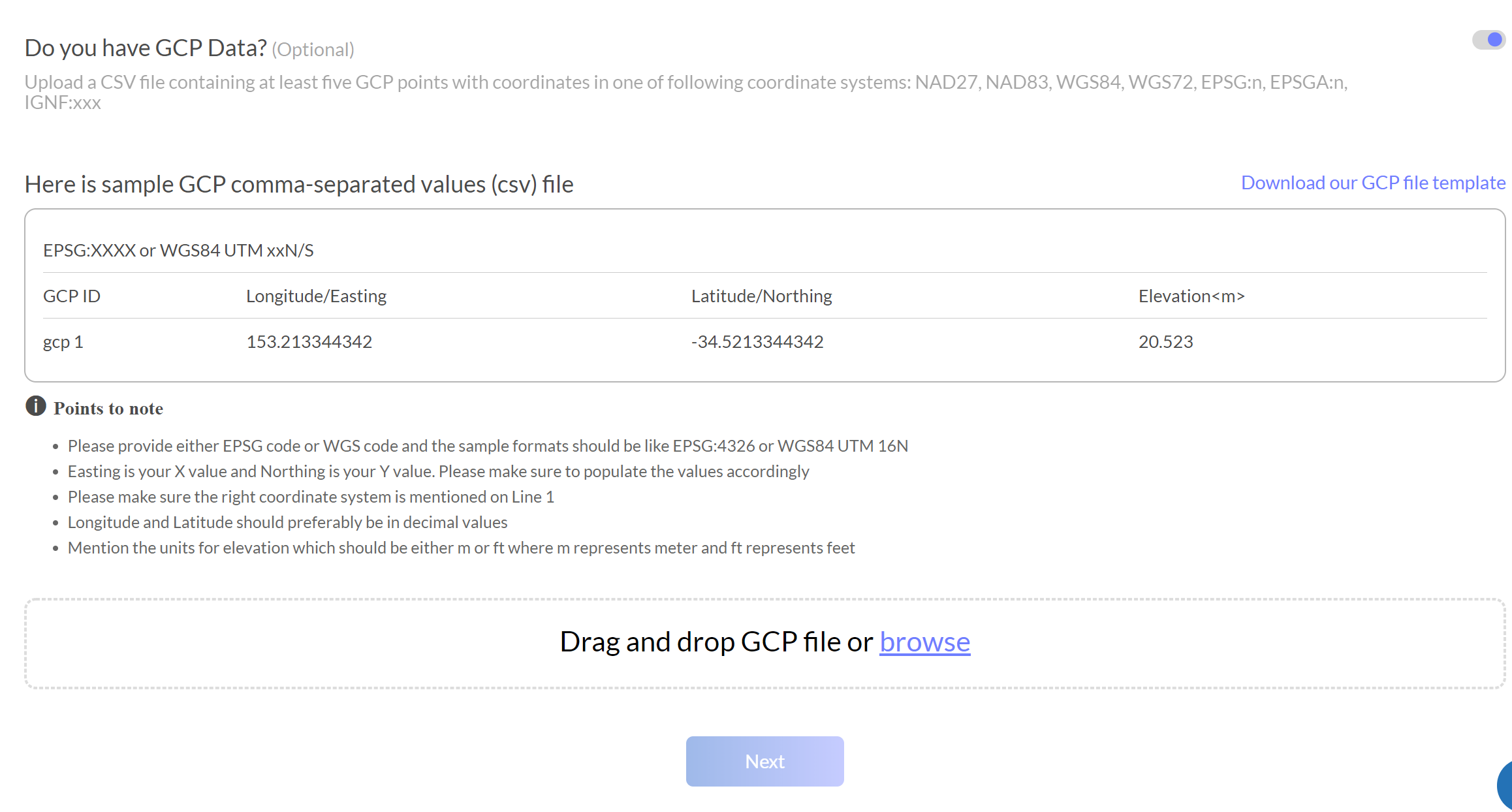 STEP 4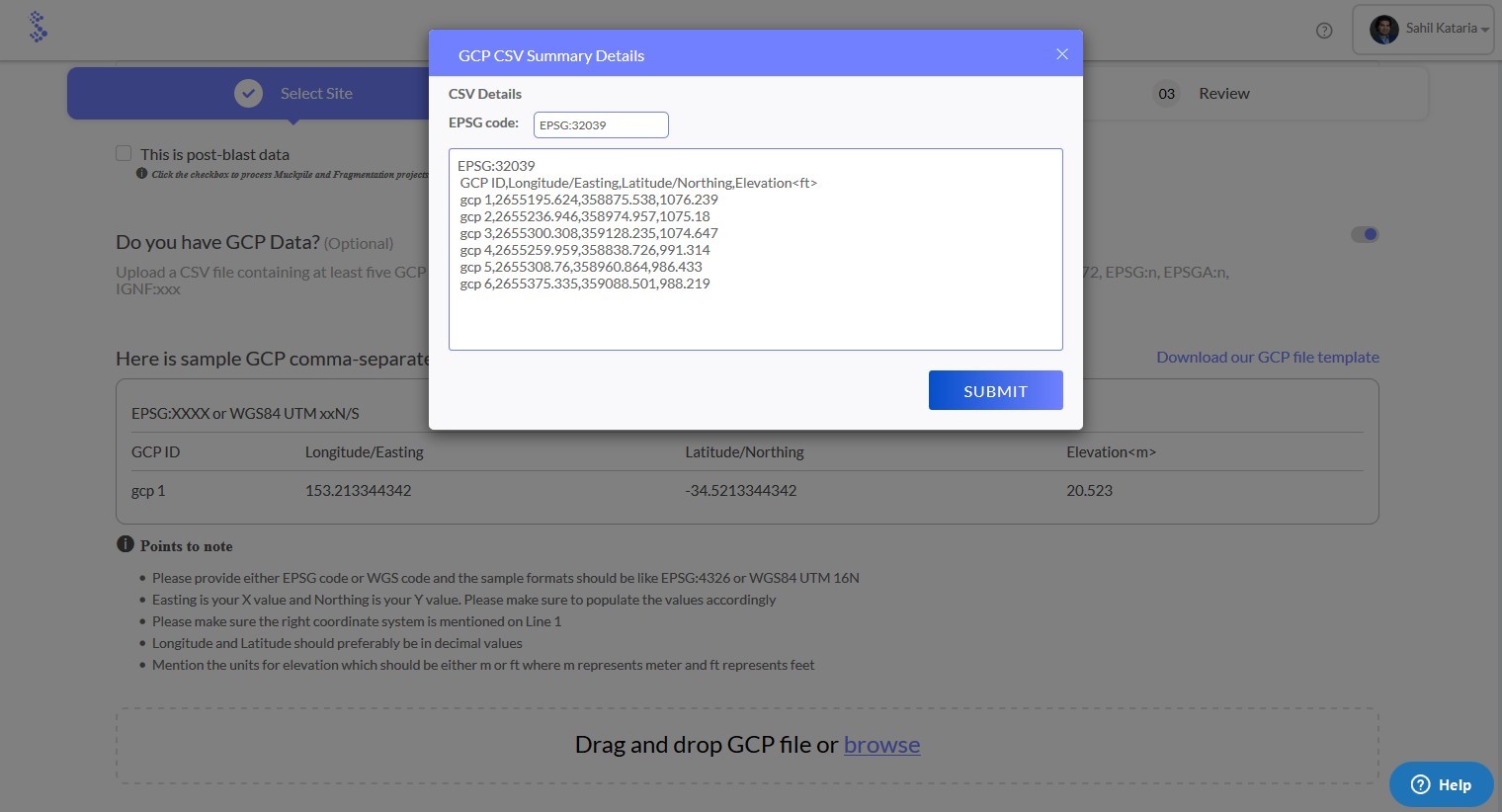 STEP 5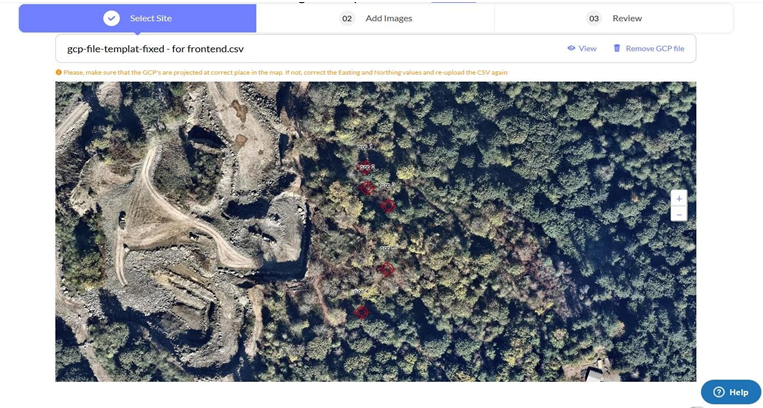 Once you upload CSV files, it is verified by Strayos and prompt you about any error in the source CSV file You can also verify if GCP points are shown in correct location or not by reviewing the control points shown on the satellite map.
If the GCP points are not shown in correct location then try to reverse the  Northing/Easting values in CSV file and re-upload again. If you still face an issue at this step then contact Strayos support.
STEP 6 : Start uploading your images

STEP 7 : After images are successfully uploaded, Strayos starts the marker detection process and when the markers are detected you will get a notification to start the rectification in your project dashboard.

STEP 8 : Click "Rectify GCP"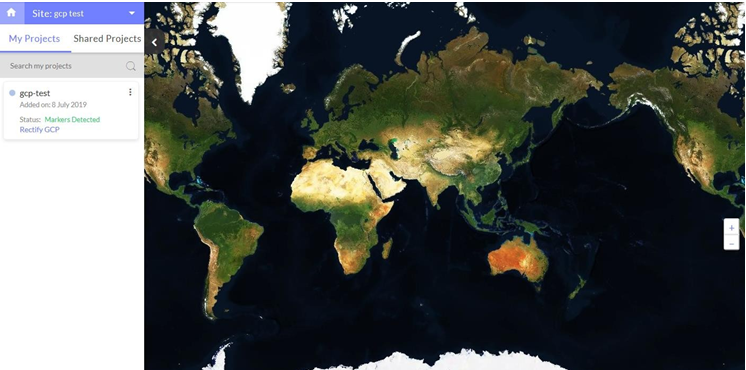 STEP 9 : Rectifying the GCP markers
You can see the list of groups (thumbnail images in rows), dropdown list with names of GCPs related to particular group and count of enabled thumbnails. Machine Learning algorithm collected groups by similarity of image content around the marker so in most cases group contains the same labels. The list of groups sorted by count of thumbnails included to group. List of thumbnail images inside group sorted by confidence level in decreasing order. By default, first three the most confidence images are loaded and you can load other images by clicking on Load More.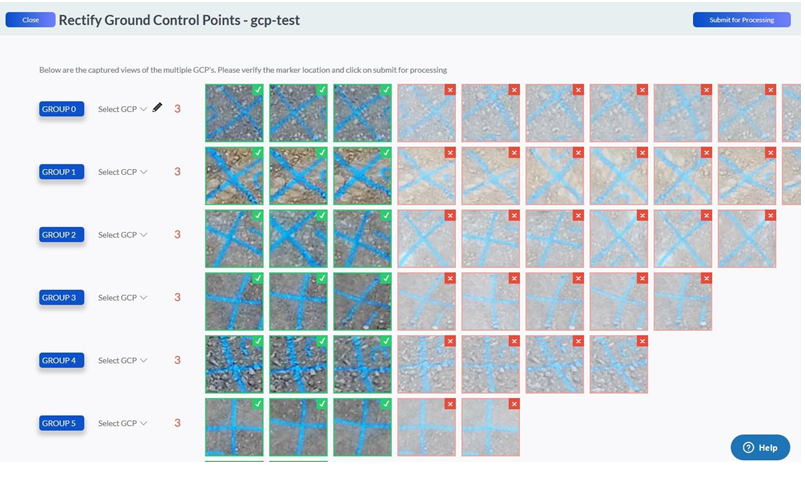 Click to the first image in the group or button 'GROUP' to start review particular markers on the images. You can drag the "blue cross in a round" icon or double click to put particular marker to proper position on the image.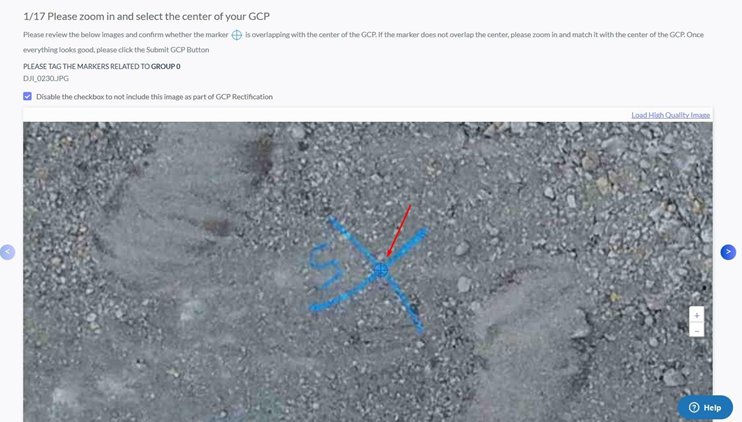 To navigate proposed markers in the group use "<" and ">" buttons on the window size.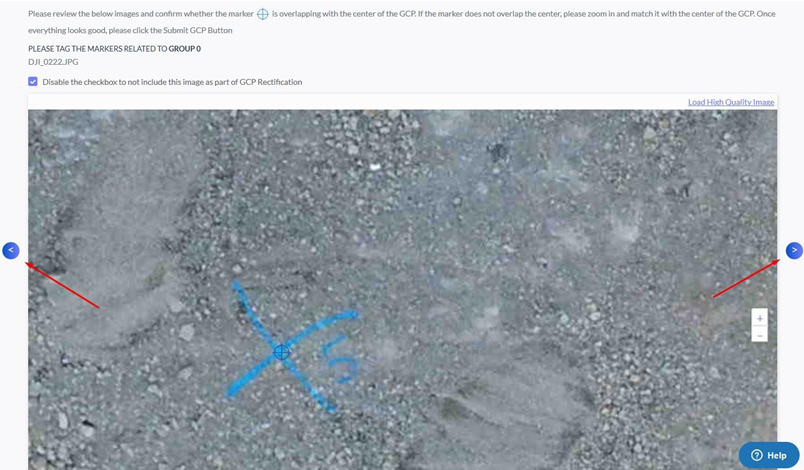 You can Enable or Disable particular marker if you decide that some marker does not corresponds to the group. Image below shows where you can find checkbox to do it.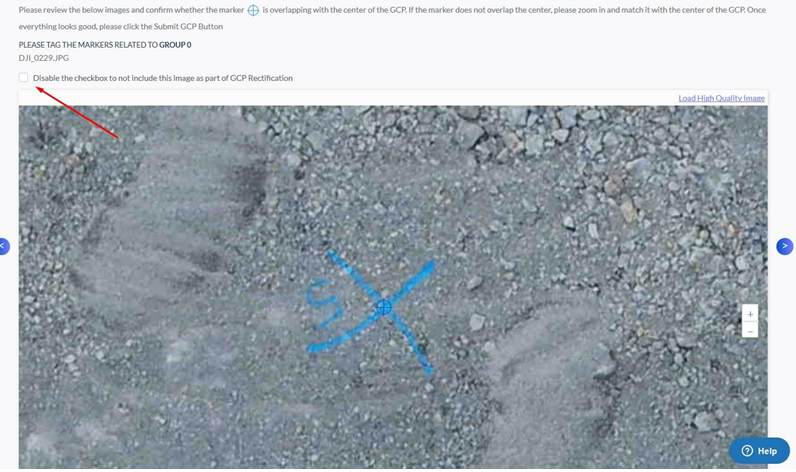 Tip: Take into account that rectification requires at least 3 enabled markers for particular GCP and several groups could contain the same GCP marker. So if you did not find enough markers for GCP-5 in group-0, you may find remain markers for GCP-5 in group-1 or another one.
If you need better quality image to view the markers, click on "Load High Quality Image" and wait for couple seconds to load.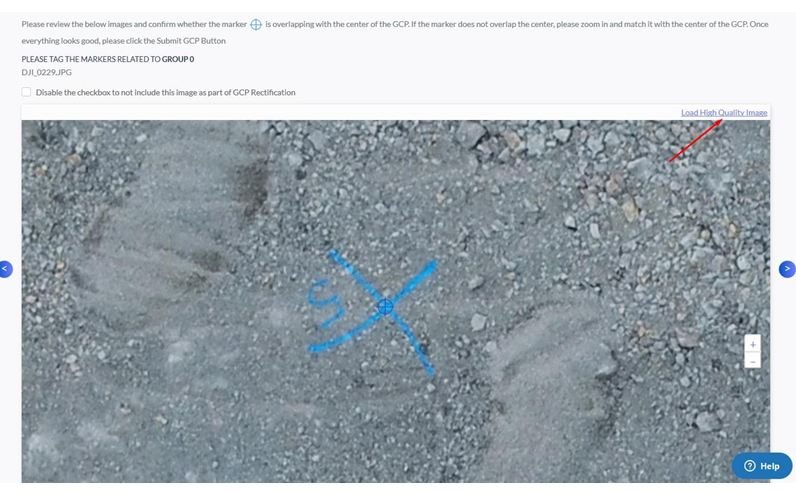 When you finish the markers rectification for current group, click button "Submit GCP".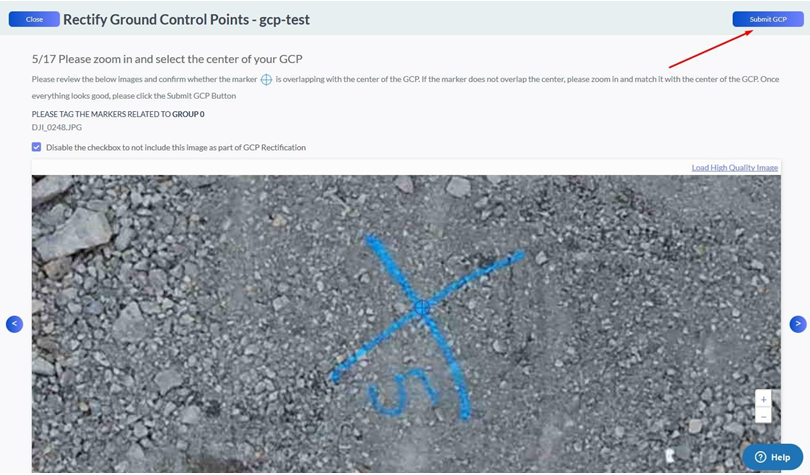 That group which you just finished rectifying will be highlighted by "pen"-icon. See image below.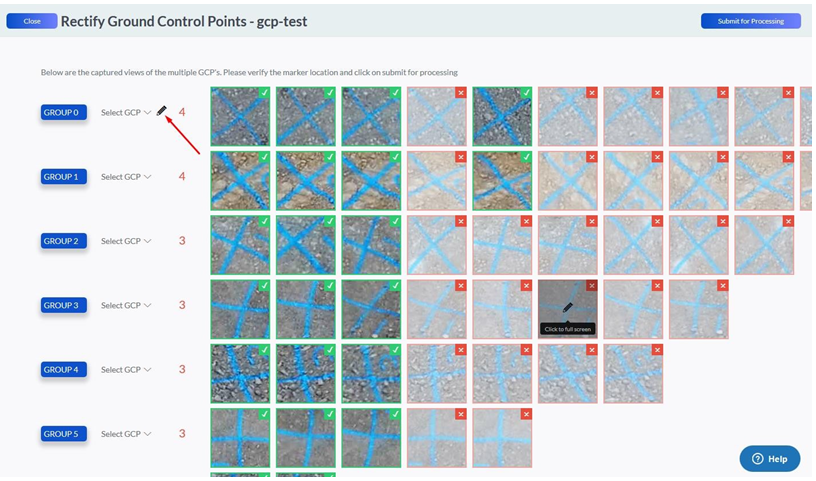 Dropdown list allows you to specify the name of GCP for this group.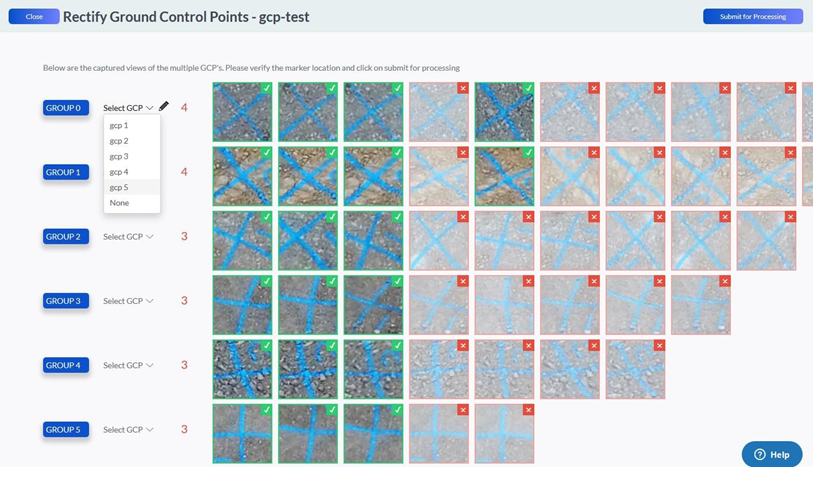 On the image below groups 0...5 were rectified and GCPs were specified.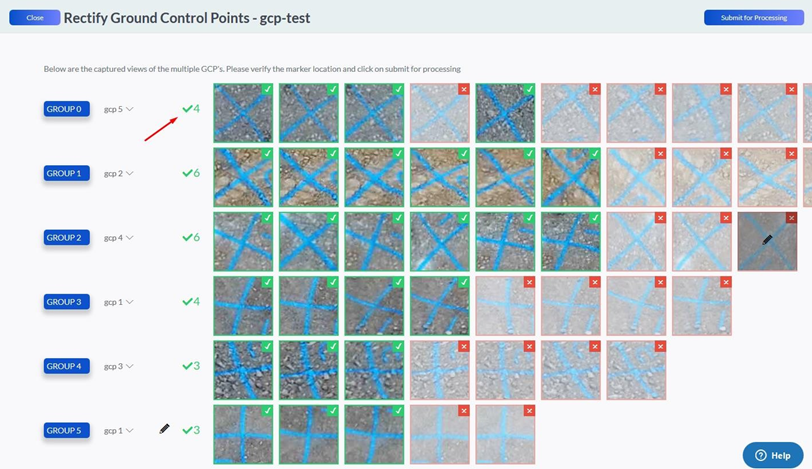 Tip: After you have tied up at least 3 markers to particular GCP, the groups corresponded for such GCP will have "green ticker"-icon which indicate that particular GCP has enough rectified markers and you may not proceed with such GCP and switch next one.
Tip: To quickly Enable or Disable markers you may click on the corresponding icon on the thumbnail image. Status icon at the Top-Right corner will switch between "green ticker" and "red cross"
Note - groups could be connected to the same GCP several times if different groups have the same labels. Groups 3 and 5 on the image below have 1 and 2 enabled markers for "gcp 1" respectively. "Green ticket" label for groups 2 and 5 shows that total count of markers for "gcp 1" at least 3 and enough for describing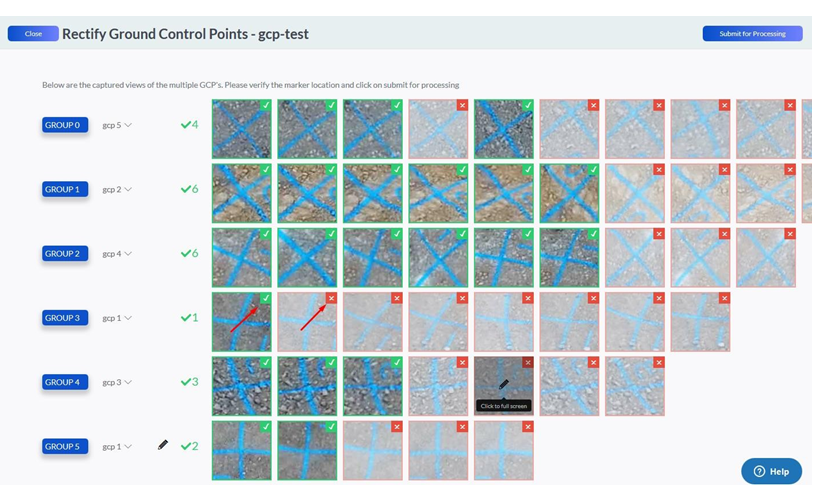 If you finished with rectification of at least 5 GCPs, click "Submit for Processing"
STEP 10 : Extra optimization steps
For example: The GCP 5 got detected here among groups of images with GCP 1. If you already have enough enabled markers for GCP 1(instead of current group) and need add marker for GCP 5, select the GCP 5 from the dropdown and enable the checkbox to include it as part of rectification for GCP 5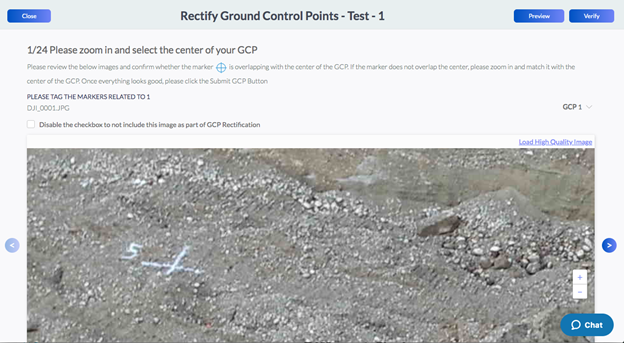 You can verify the number of images that are tagged per GCP by clicking on Verify button
STEP 11 : Verify the accuracy using marker tool