What's new in the burden report PDF
Strayos provides two additional pages in the burden report PDF.
Graph indicating the position of the AB line and the profile of the bench face line.
Another page is the data table indicating ALONG and AWAY distance for each hole from the AB line.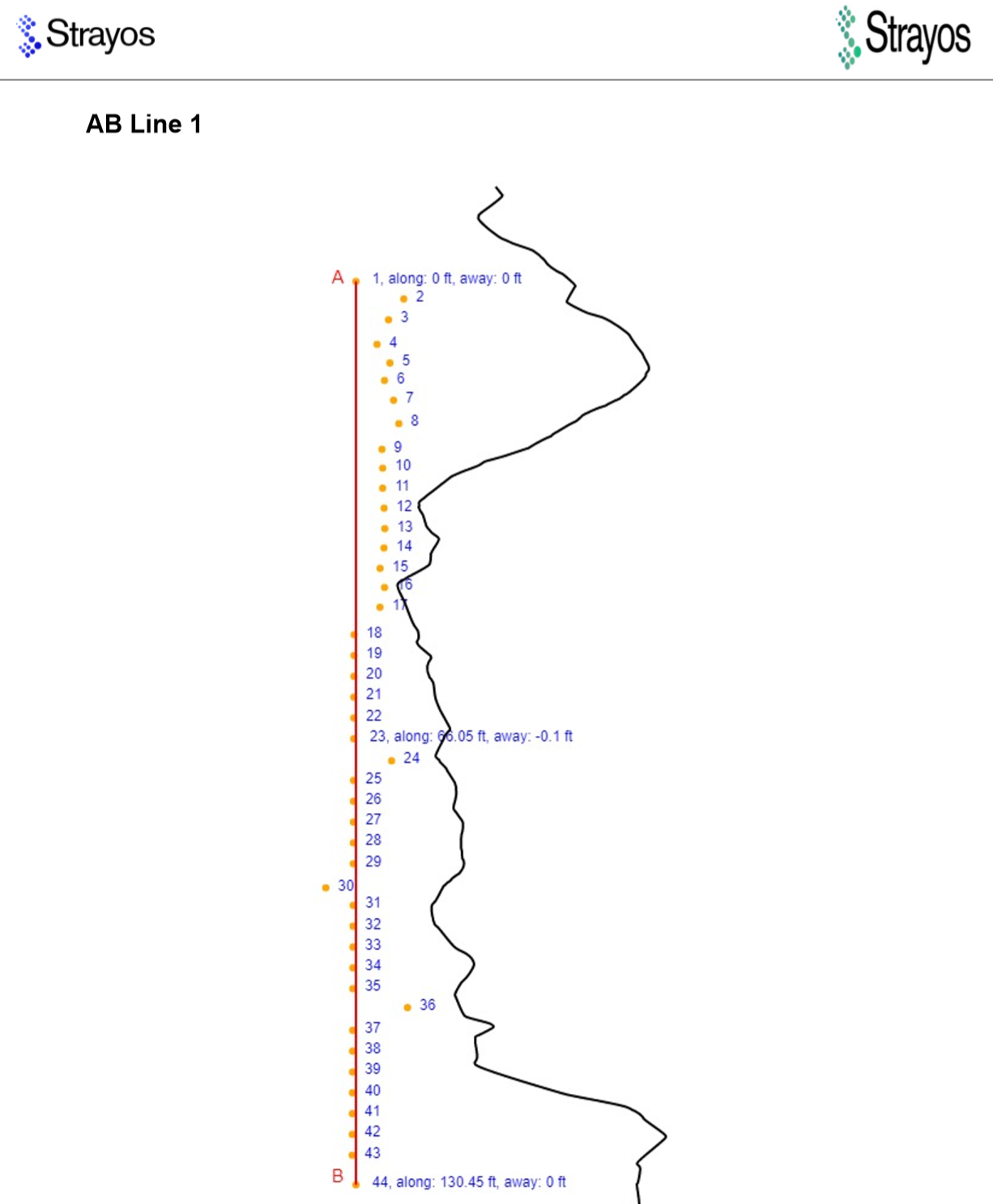 In the above page, the orange circles represent Holes, and the number beside is Hole number id. We are displaying three Along and Away datapoint holes in the graph for 3 holes, the first hole, the middle hole, and the last hole.
In the below page, ALONG and AWAY from AB line information gets displayed for all holes.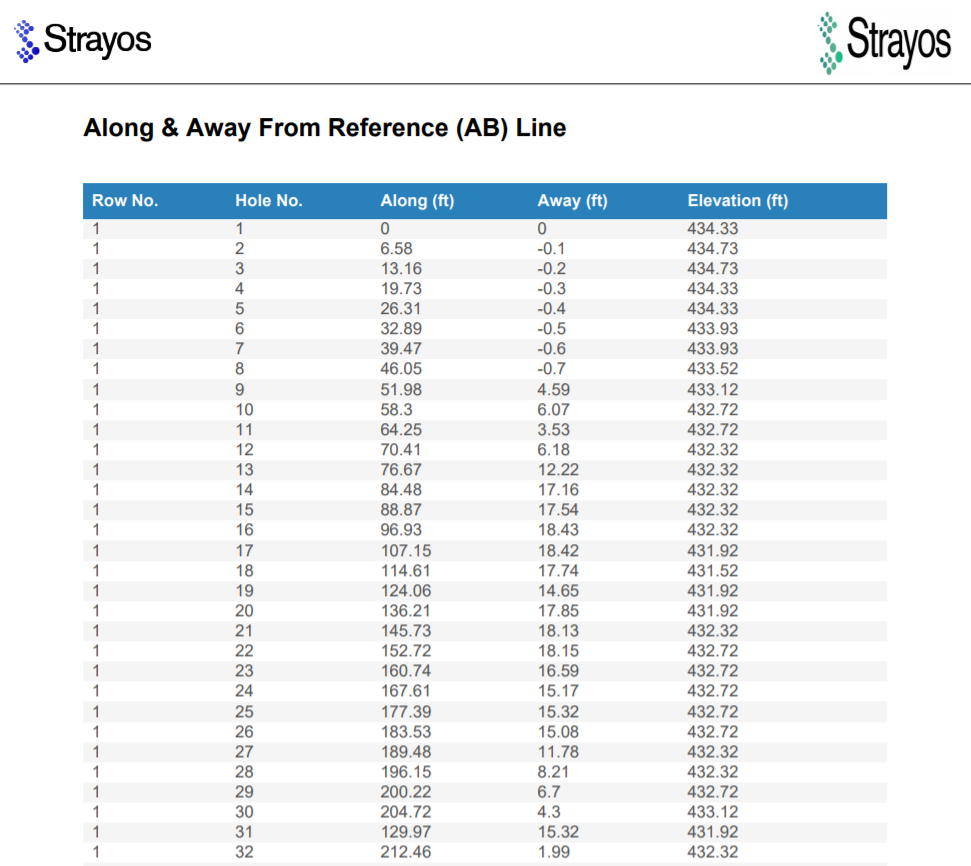 What is ALONG and AWAY
Along and Away is the distance measurement for Shot layout. Along means the distance from a specific hole to the start point of AB line (A) along the AB line direction. Away means the vertical distance from the hole to AB line.