Strayos Offline App User Guide
Strayos offline app allows you to process the images using your machine instead of Strayos cloud. Offline app is an alternative option especially when you don't have good internet in remote sites.
Offline app comes with same features as supported in the cloud version except with some limitation of Machine learning features.
SYSTEM REQUIREMENTS
Hardware
Processor: Intel Core i5/i7/i9 Quad Core with 64-bit extensions, MMX, SSE, SSE2, SSE3 and SSSE3 instruction set support or higher.
Memory: Minimum 16 GB Recommended
Disk Space: 40 GB Minimum Free Space on C: Drive
Virtualization enabled in BIOS
Good Internet connectivity required during install
Software
OS: Windows 7/8/10 Professional 64-bit (Need latest service pack installed)
Web Browser: Google Chrome Version 7 and above
SETUP PROCEDURE
Extract strayos-offline.zip. Right click on the strayos-offline.zip and select Extract . Recommend location is the root of a local drive like D: or E: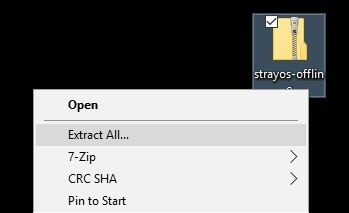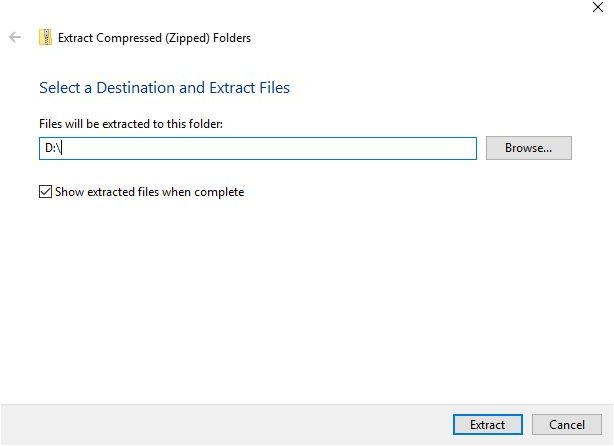 2. Open strayos-offline folder and double click on bat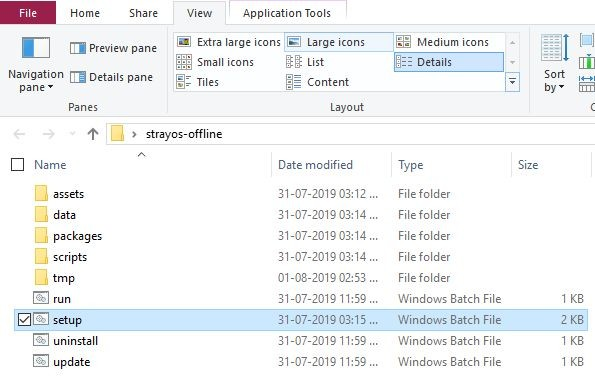 3. Accept all UAC(User Access Control) prompts to allow installation to proceed.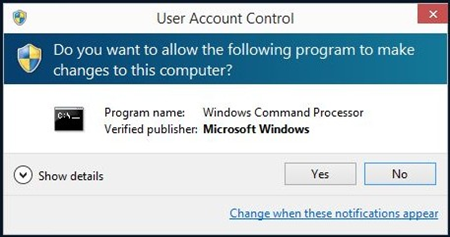 4. After setup is complete press Enter to continue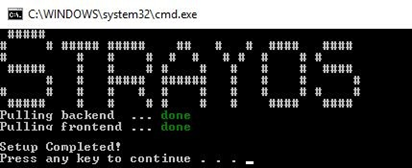 5. After setup is complete a shortcut will be created on the desktop
RUNNING THE APP
1. Double click on Strayos shortcut icon
2. A Command Window will start the required services for running the application

NOTE: This Command Window should be open while App is running.
3. After App is launched, login with your credentials.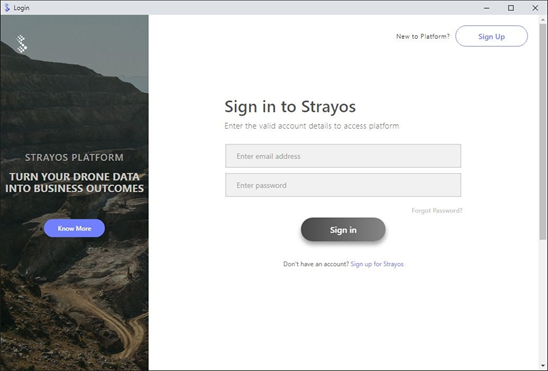 4. To quit the app, click the Close icon at the top-right. The Command Window will close down automatically after stopping the services.
DATA TRANSFER FROM CLOUD TO OFFLINE APP
The following data will be transferred from the Cloud to configure the Offline App:
User, Company and License information required for identifying, authenticating and
authorizing the user offline and to provide access to the various subscribed features of the
app.
Domains, Sub Domains and Sites information required for creating and organizing the
Projects.
The App needs Internet Connectivity for the initial login to authenticate the user on the server
and to transfer the required data to work offline. The App will also try to connect to the server every
time a login is performed and refresh the data if it is updated on the cloud.
All Data downloaded from the Cloud is read-only in Offline App. Creating Domains, Sub
Domains, Sites is disabled in the Offline App. Sharing of Licenses, Sites and Datasets is disabled.
Any changes required for the above entities need to be done in the Cloud and during the next
login cycle, the Offline App will download the new/updated entities.