Once images have been collected from surveying, users can follow this document to upload them into Strayos for photogrammetry processing.
First, select "New Project" on the upper left-hand corner of the browser.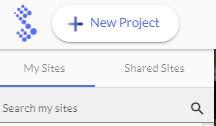 Next, select the JPEG option for Project Creation, as the user will be uploading images from the drone survey.
Users now will have the option to create a "New Site" or select from the drop-down of existing sites.
Note: If this is the first time using or first uploading a project, a New Site will need to be created.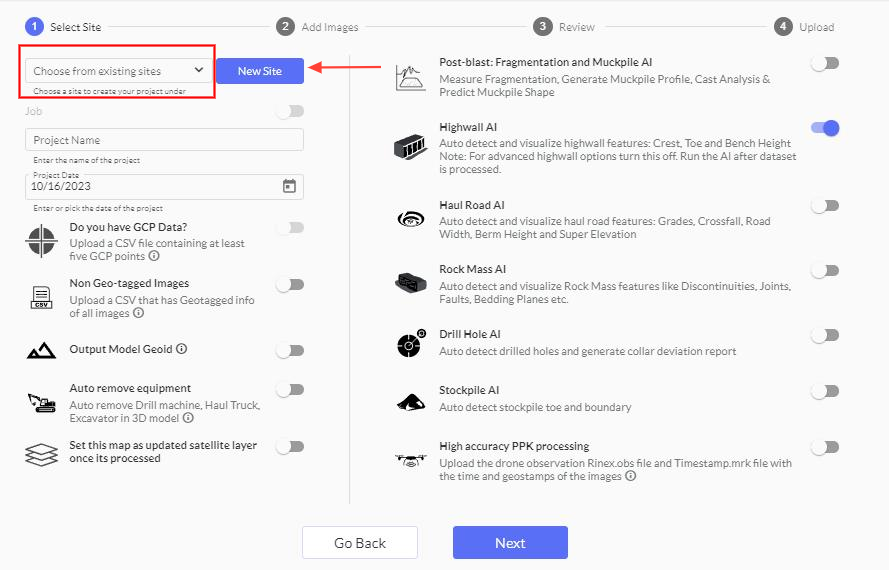 To create a New Site, Enter the Site name and location and also choose how to specifically locate the site.
Uploading a single drone image is our recommendation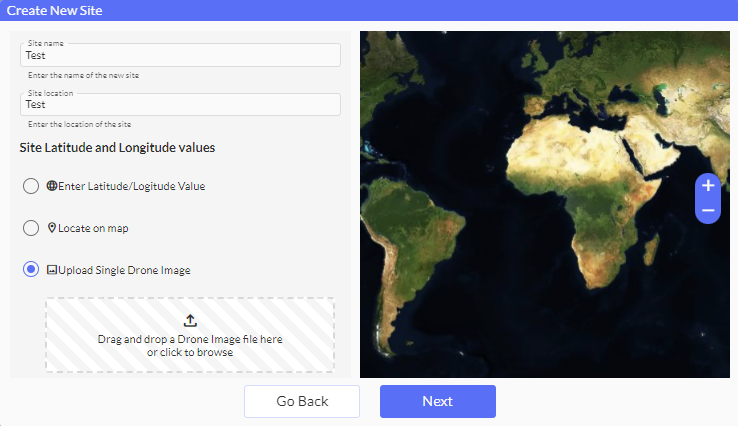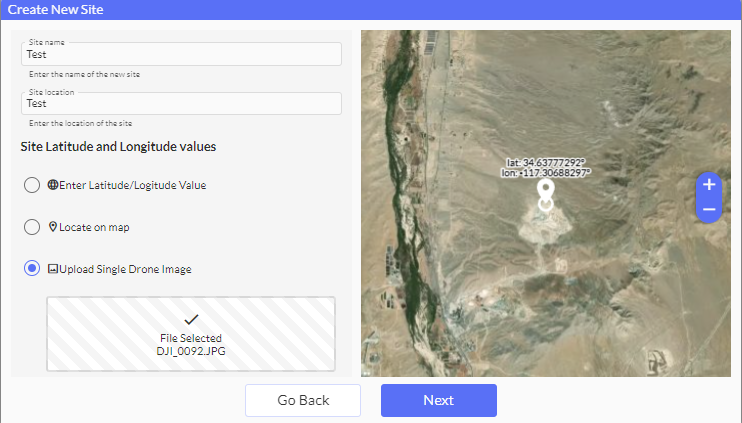 Next, users will need to specify the coordinate system they are looking to utilize for the Site. Here, they can choose between WGS84/Zones/EPSG code. Users can search for their specific projection in the search coordinate system option.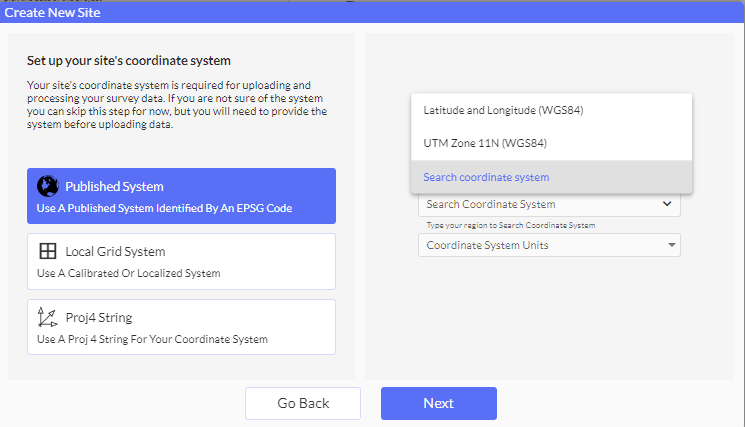 In the event users would like to use a local projection, a Transformation file from their GPS will be needed. Please reach out to Strayos support for more information regarding Local Grid Systems.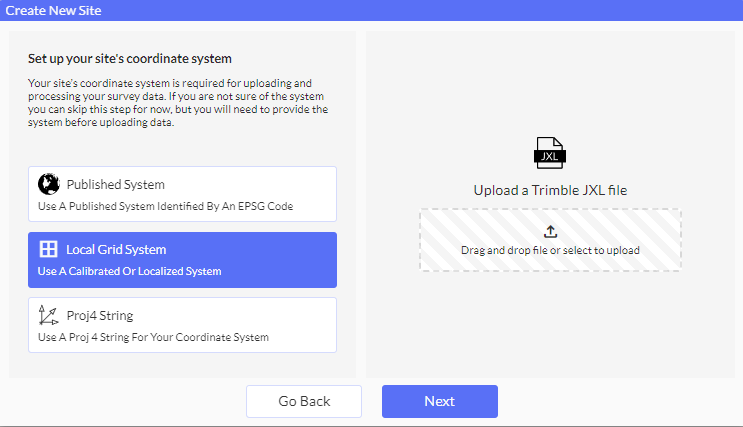 Once the coordinate system and units are selected, users can now title the new project, create a Sub Job folder if needed, and select other upload options.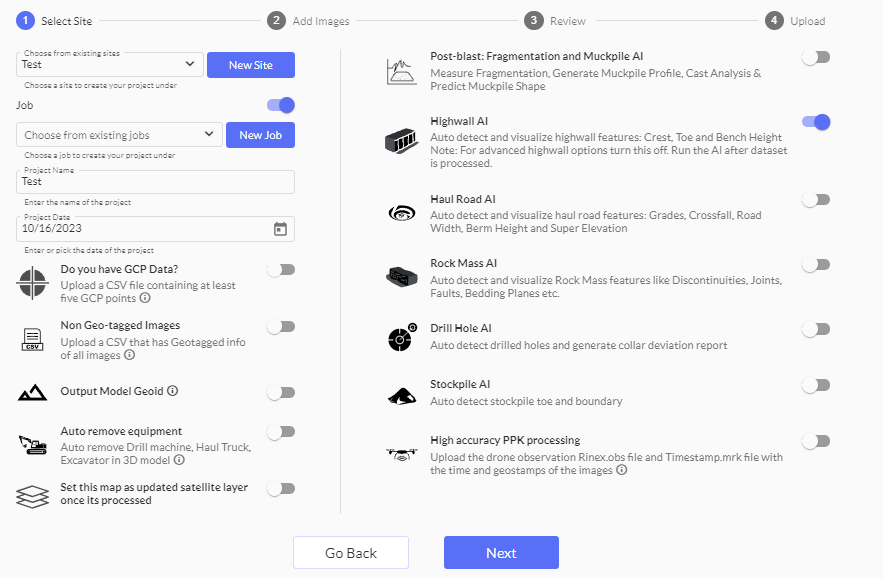 Once the options are selected for which AI modules are to be run, or GCP/PPK files to be uploaded, users can hit the next button to upload imagery.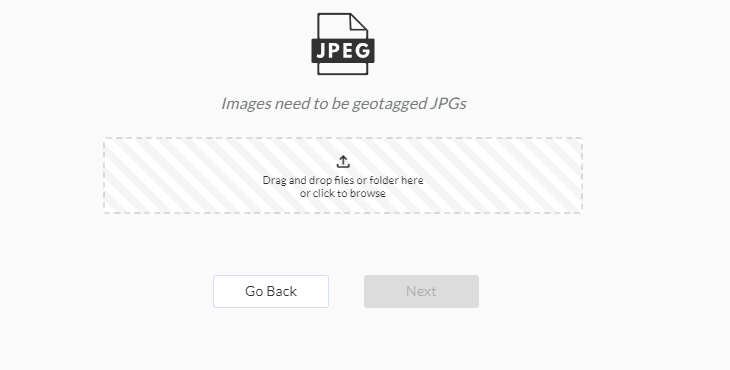 The images will show over a satellite view, where users can delete specific images if need be before uploading for processing.
From here, users can hit Upload, where the images will be uploaded to be processed. The user will receive an email and time of estimation of processing completion.