The blast report function within Strayos allows users to create an automated report with custom terminology and values included. Once a completed drill and blast design is done, the blast report will compile the information from the designs into one report shown below. To view Seismograph readings in the blast report, readings will have to be entered through the vibration module in Strayos.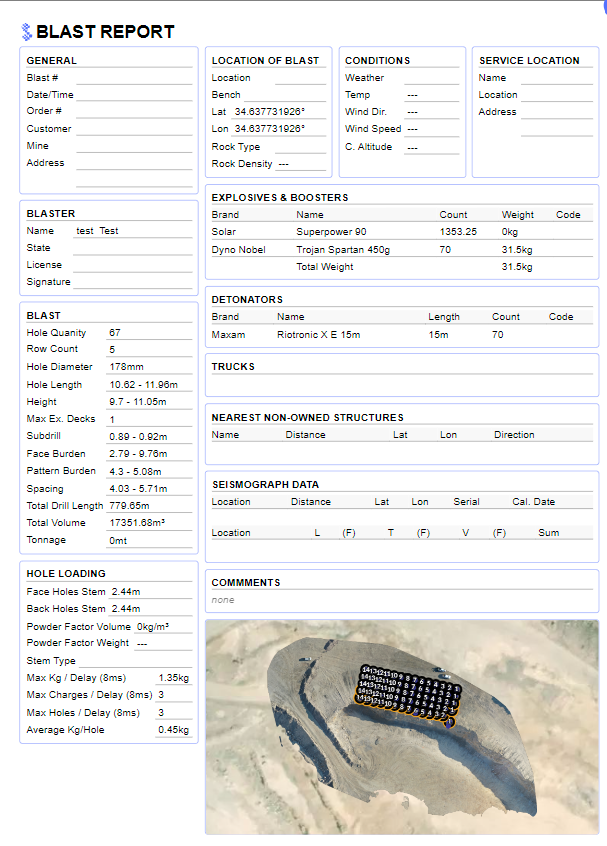 The fields within the report can be changed, including the titles and values which represent them.

There are several pages that can be added to the report as well including attached PDF seismograph reports, blast videos, loading and timing visuals as well as Strayos Fielder Data.