The blast report within Strayos allows users to create an automated report from their Blast Design which will include everything within each module of the D&B workflow. Users have the option to edit the terminology and values within each field to tailor their report to their operation.
Once a drill and blast design has been completed, the blast report will compile the information from the designs into one report shown below. To view Seismograph readings in the blast report, readings will have to be entered through the vibration module in Strayos.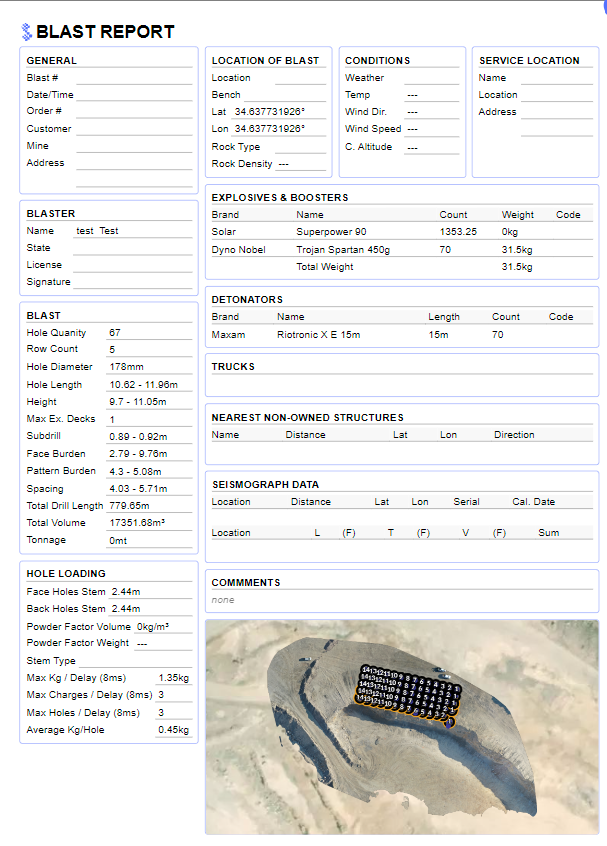 The fields within the report can be changed, including the titles and values that represent them.

On the upper right-hand corner of the report, users have the options to Mark the Report as Complete, adjust Page Size Settings, Create a PDF, Share via email or read-only link, or Markup tools.

There are several pages that can be added to the report as well including attached PDF seismograph reports, blast videos, loading and timing visuals as well as Strayos Fielder Data. This information can be found and edited on the sidebar of the module. See the guide below referencing each option on the sidebar menu listed from top to bottom: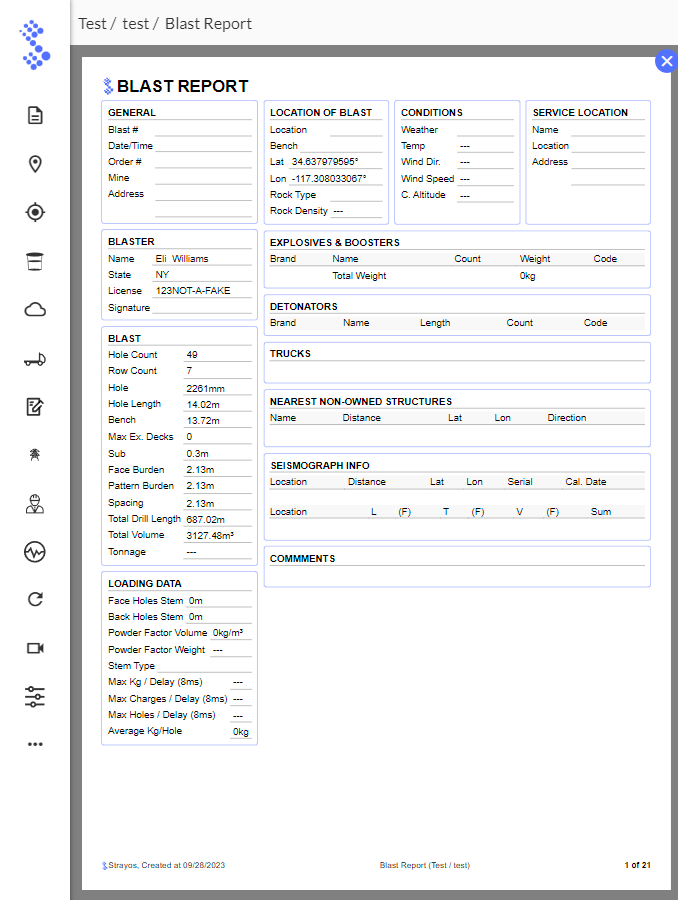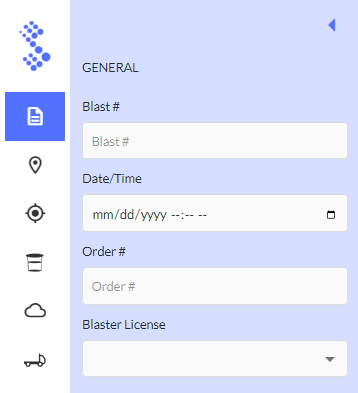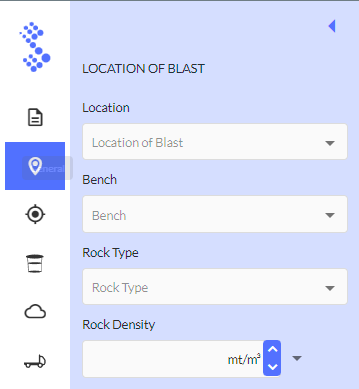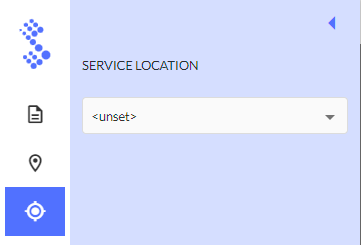 Note: Service Locations can be added in the Admin Dashboard > Domain > Sub Domain > Type > Service Location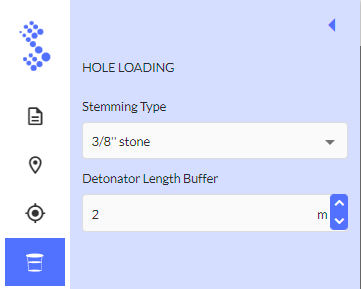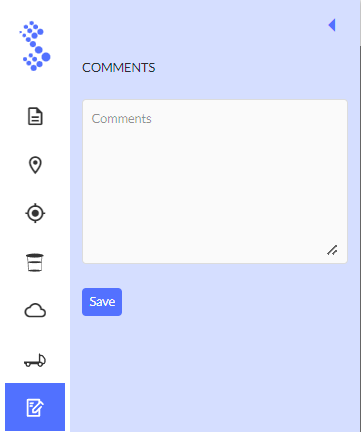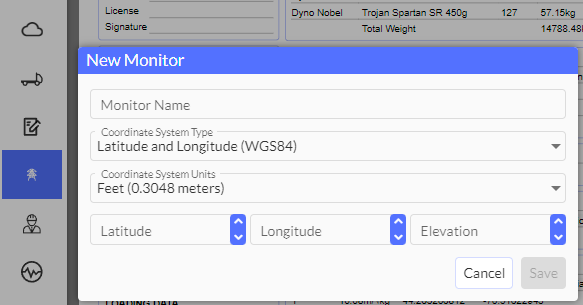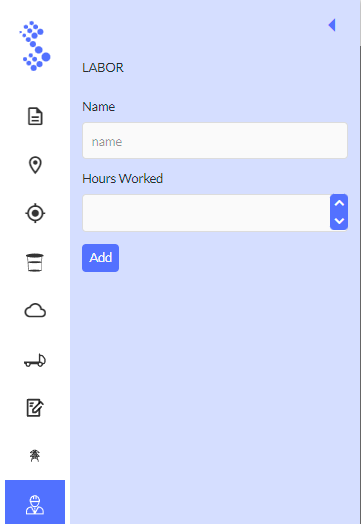 Note: Restoring Report Fields will restore to the original state