As an alternative to uploading drone imagery for 3D modeling and uploading Pre-Processed data sets within Strayos, users can work in the 2D virtual work space.
From here, you can select an existing site or create new site: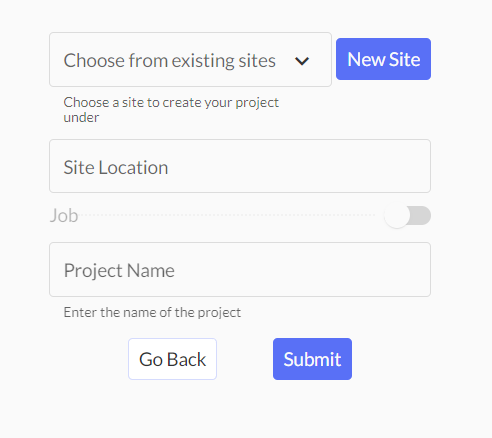 Once created, you will enter the virtual model. This is where you will carry out your drill design, loading, timing, vibration management and reporting.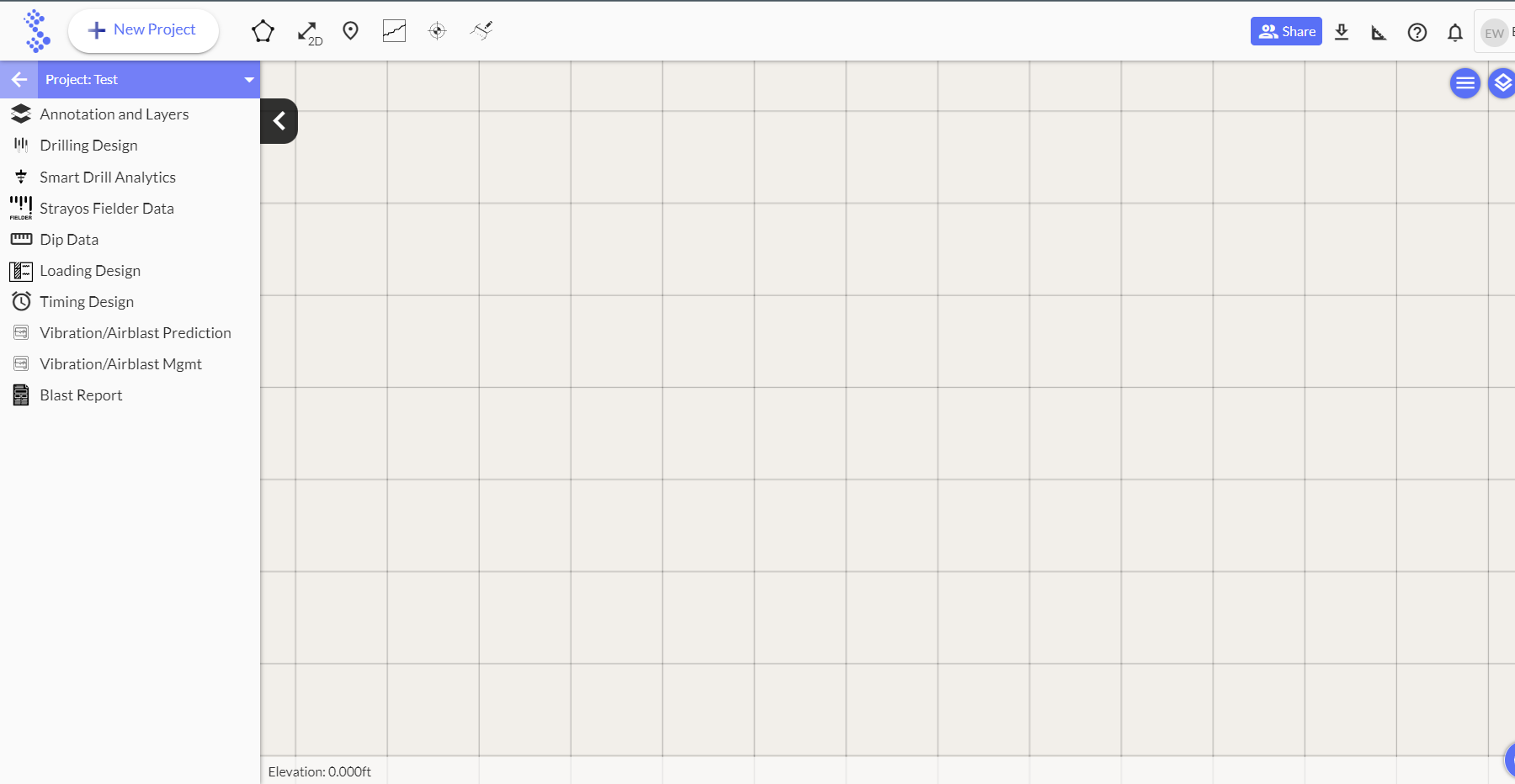 To begin with your drill design, select the Drill Design module on the left hand side: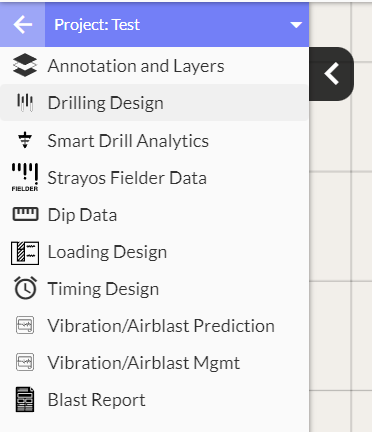 Users can start a design from scratch here, upload a .CSV file with hole coordinates or POI to conduct layout within, or import a custom file format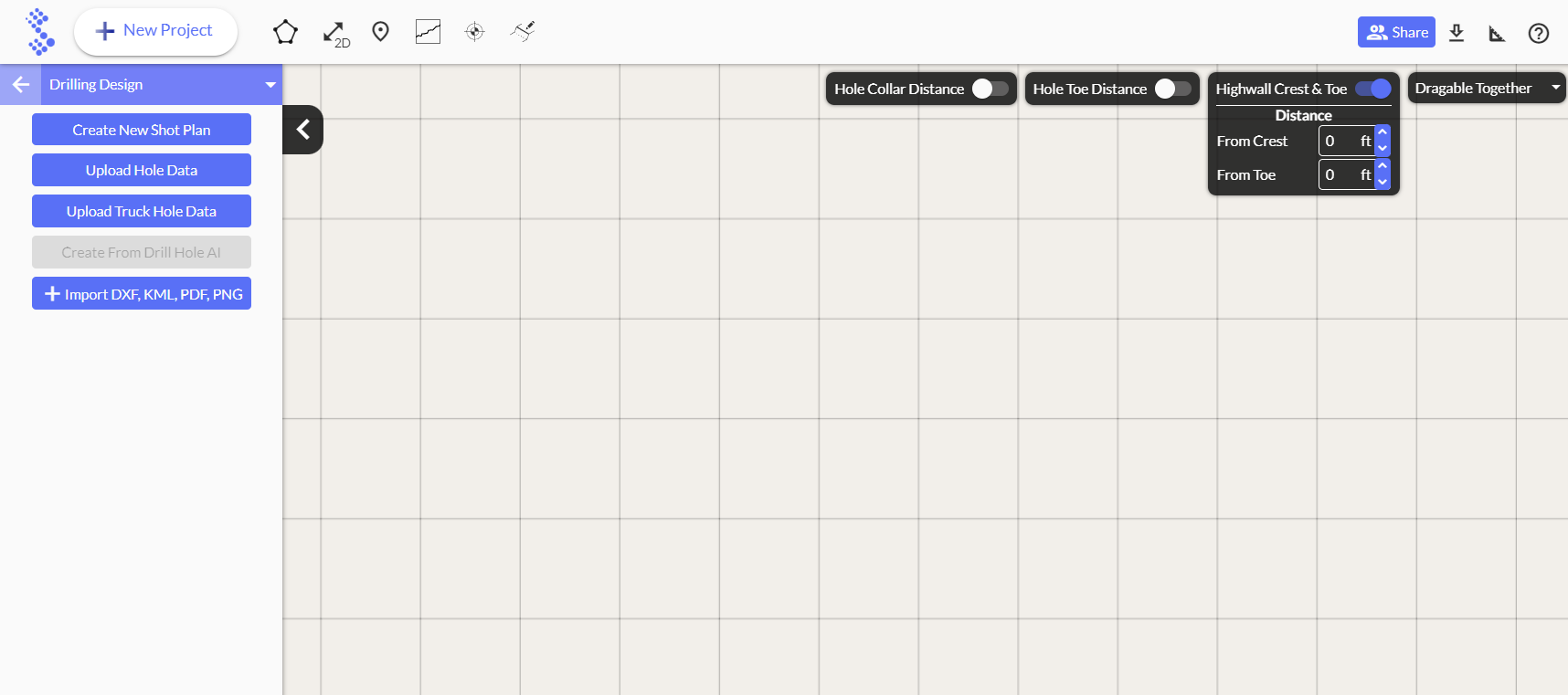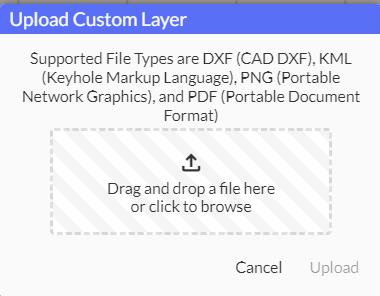 To begin with the custom drill design, select Create New Shot Plan at the top left hand corner. This will allow the user to draw an AB, as a guide to their layout direction. The grid lines will be set at a 50' x 50' scale on a desktop/laptop device.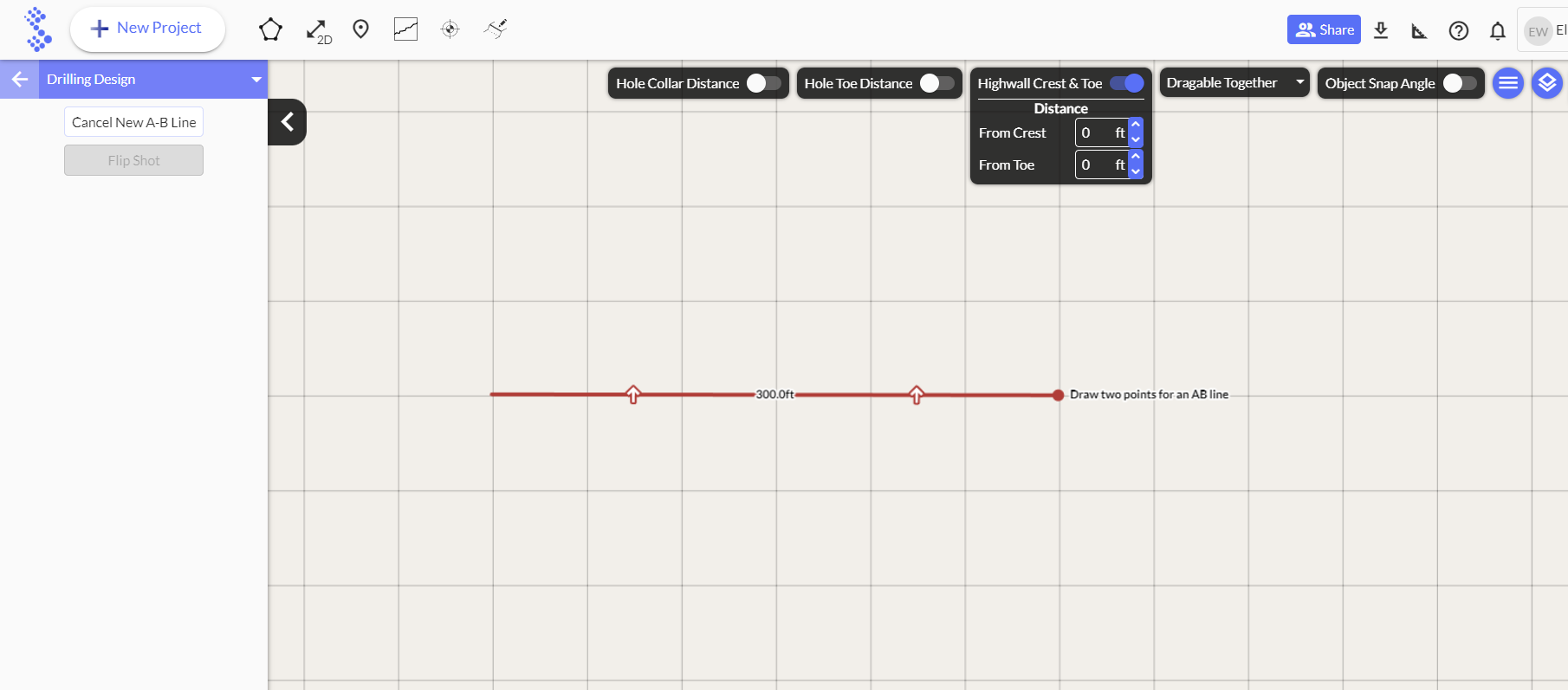 Once drawn, the user will enter the shot properties for their drill design and then hit apply: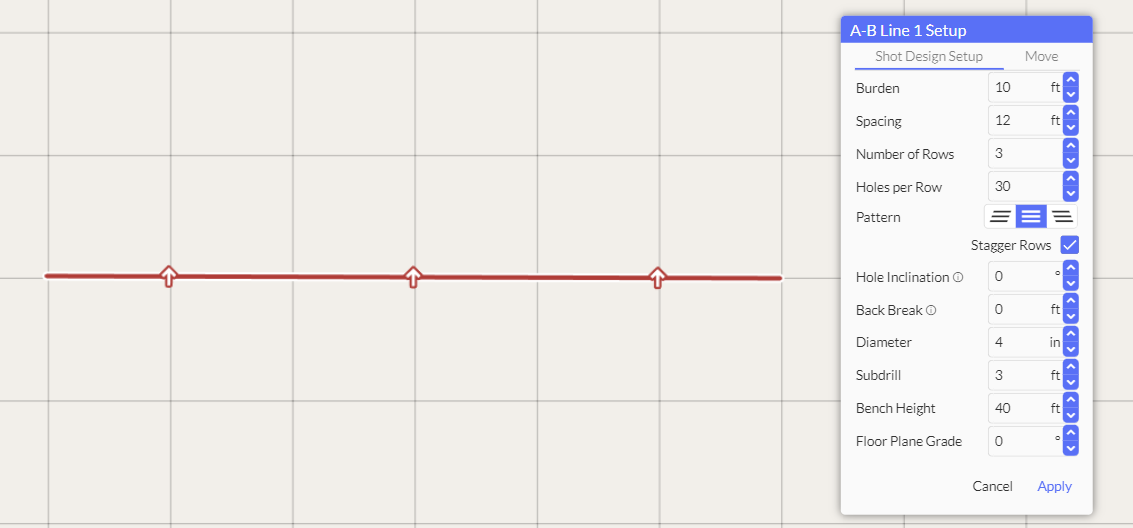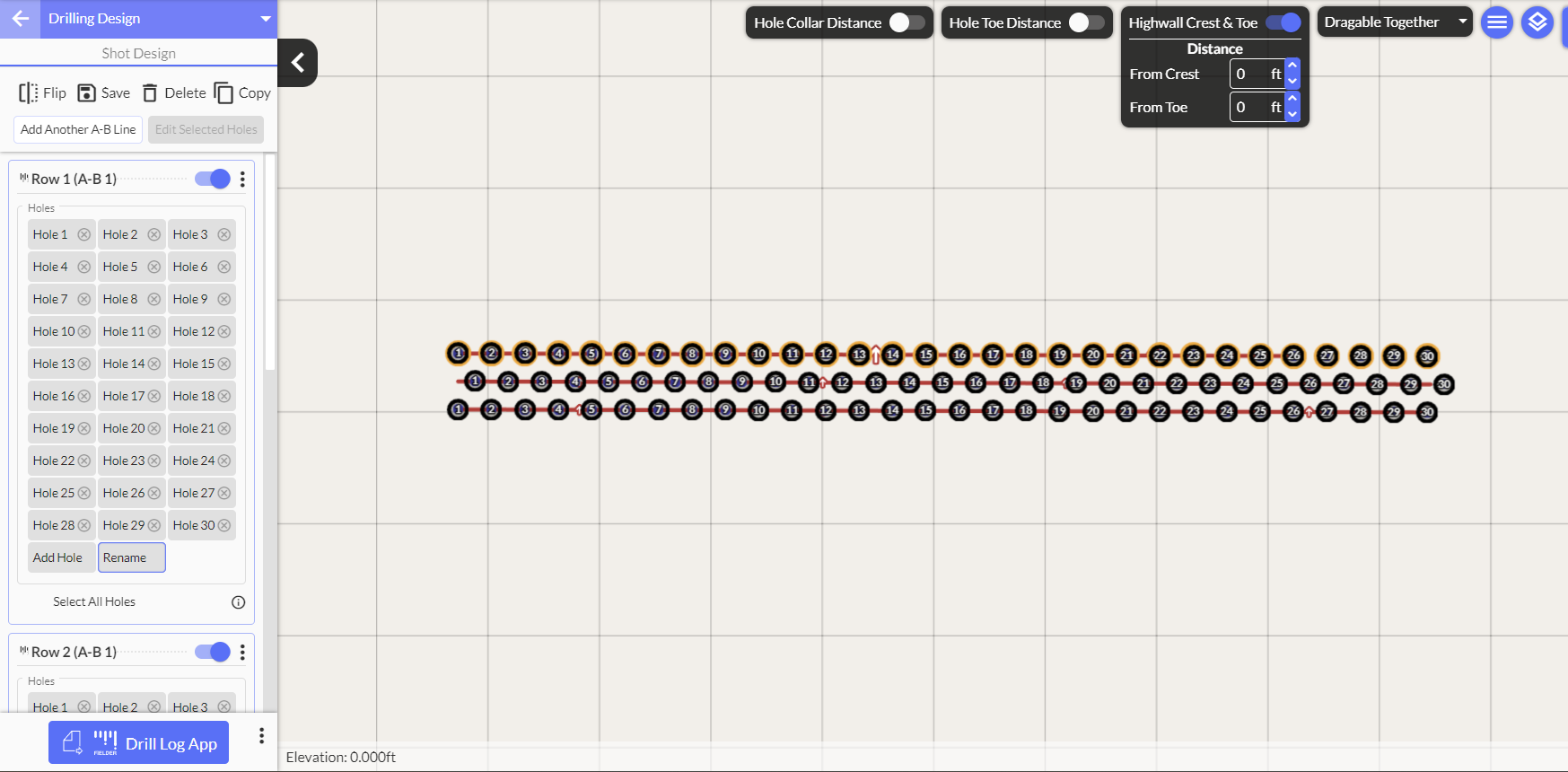 Once designed, users can manipulate holes but moving manually, adjusting properties and visualizing the hole collar and toe distances. A crest and toe line can also be drawn manually where the user intends it to be located.
Once the design is set, users will want to navigate to the Loading Module: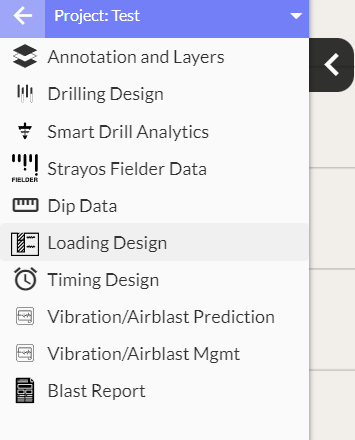 User will be prompted with the options to load holes: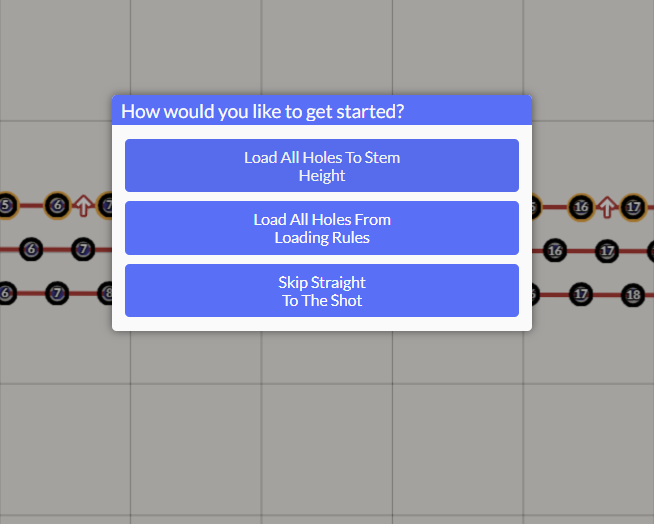 Loading to Stem Height will load all holes to a specific stemming height (this can then further be adjusted for each hole accordingly).
Load from Loading Rules: User can set loading rules on how certain holes need to be loaded (packaged products, different stemming lengths, decks...)
Note: The site product list will be set by the user and can be adjusted as needed in the Edit Product List on the left hand column.
See below on how to choose products and load according to stem height. Also, on how to change the loading per hole individually by double clicking on single holes:
To apply more specific loading rules, please refer to this document.