When using the fragmentation feature within Strayos, users have the option to manual adjust rock nodes and muck pile boundaries as needed to ensure the accuracy of data being reported. To begin, select the post blast fragmentation site you are looking to analyze, and select the Fragmentation Performance Module.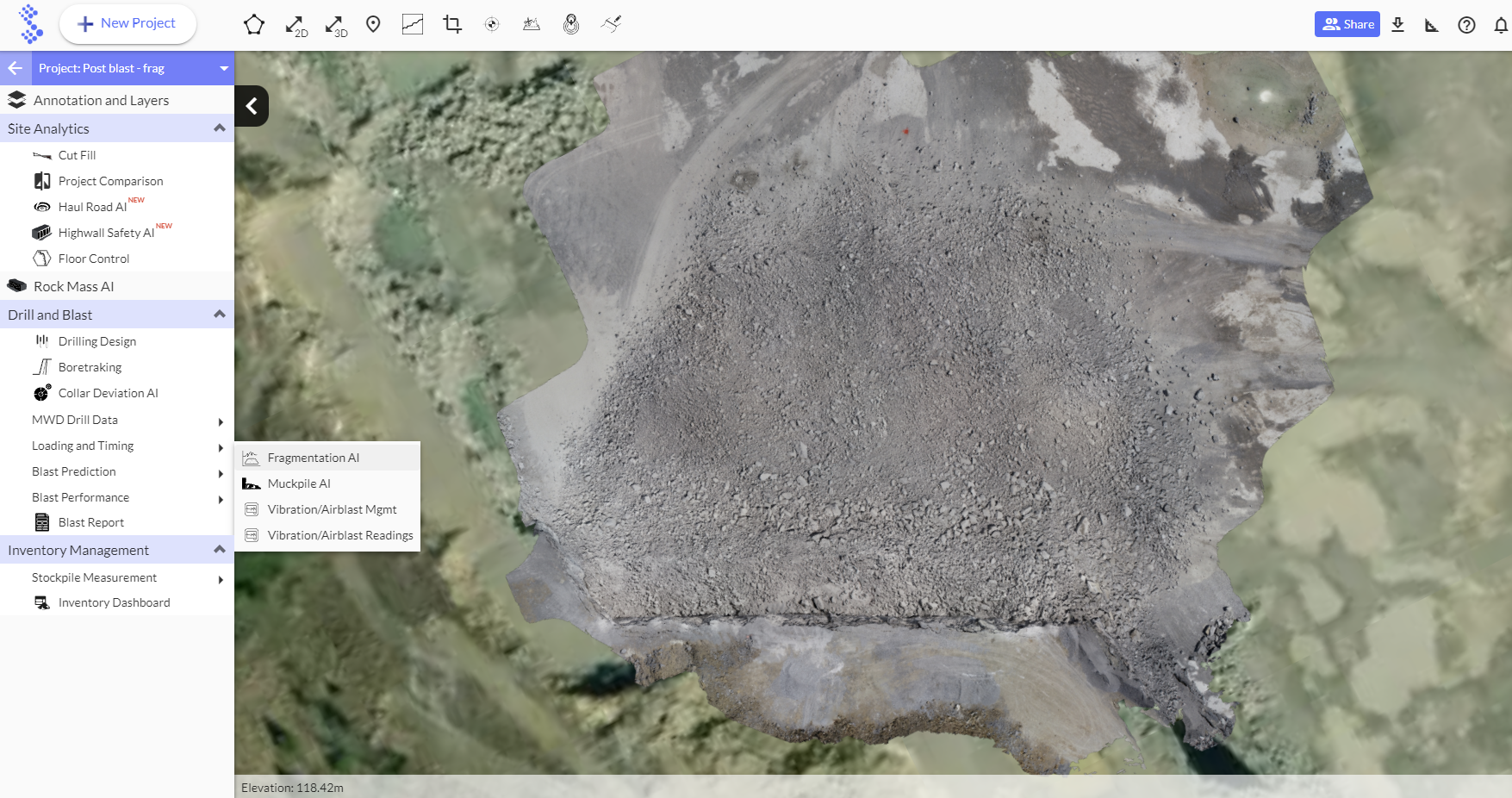 Next, select the "+" next to Modify Rocks to manually add or adjust rock sizes detected from the AI. See video below on how a single rock contour can be added for reference. Once your annotation is drawn, you can create new rock contour and erase interior existing contours, or clear interior contours within annotation.
If changes are made to rock nodes, or the muck pile shape in general, confirming the changes made by selecting the green check (seen below) will quickly reprocess the information to be reported in the fragmentation graph.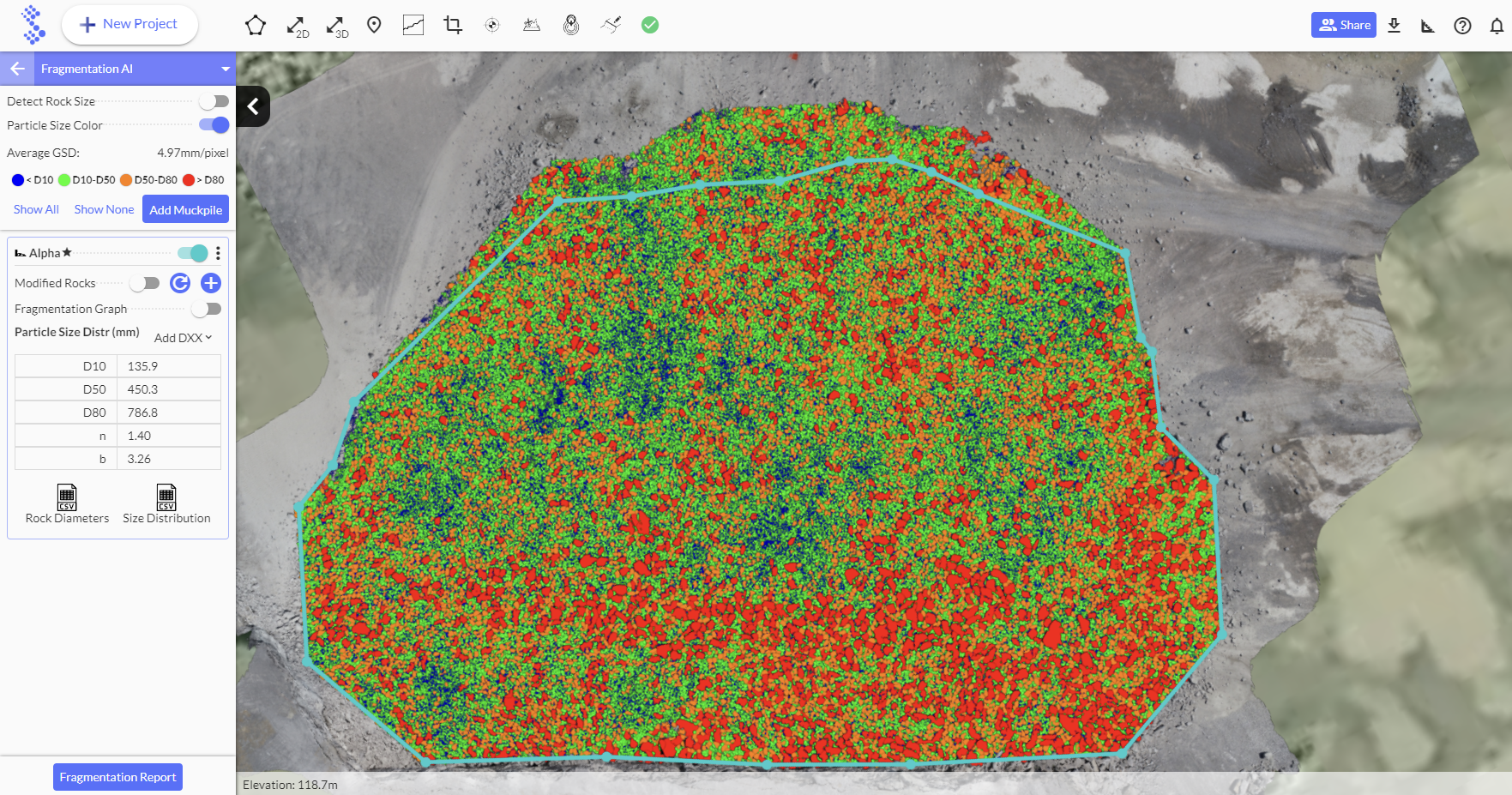 Now, with the newly defined muck pile and edited rock node, toggling on the "modified rocks" tab will show the adjustments made compared to the original dataset.