When using the fragmentation AI within Strayos, users have the option to manually adjust and categorize the rock sizing and muck pile boundaries as needed to ensure the accuracy of data being reported. To begin, select the post blast dataset you are looking to analyze, and select the Fragmentation AI Module.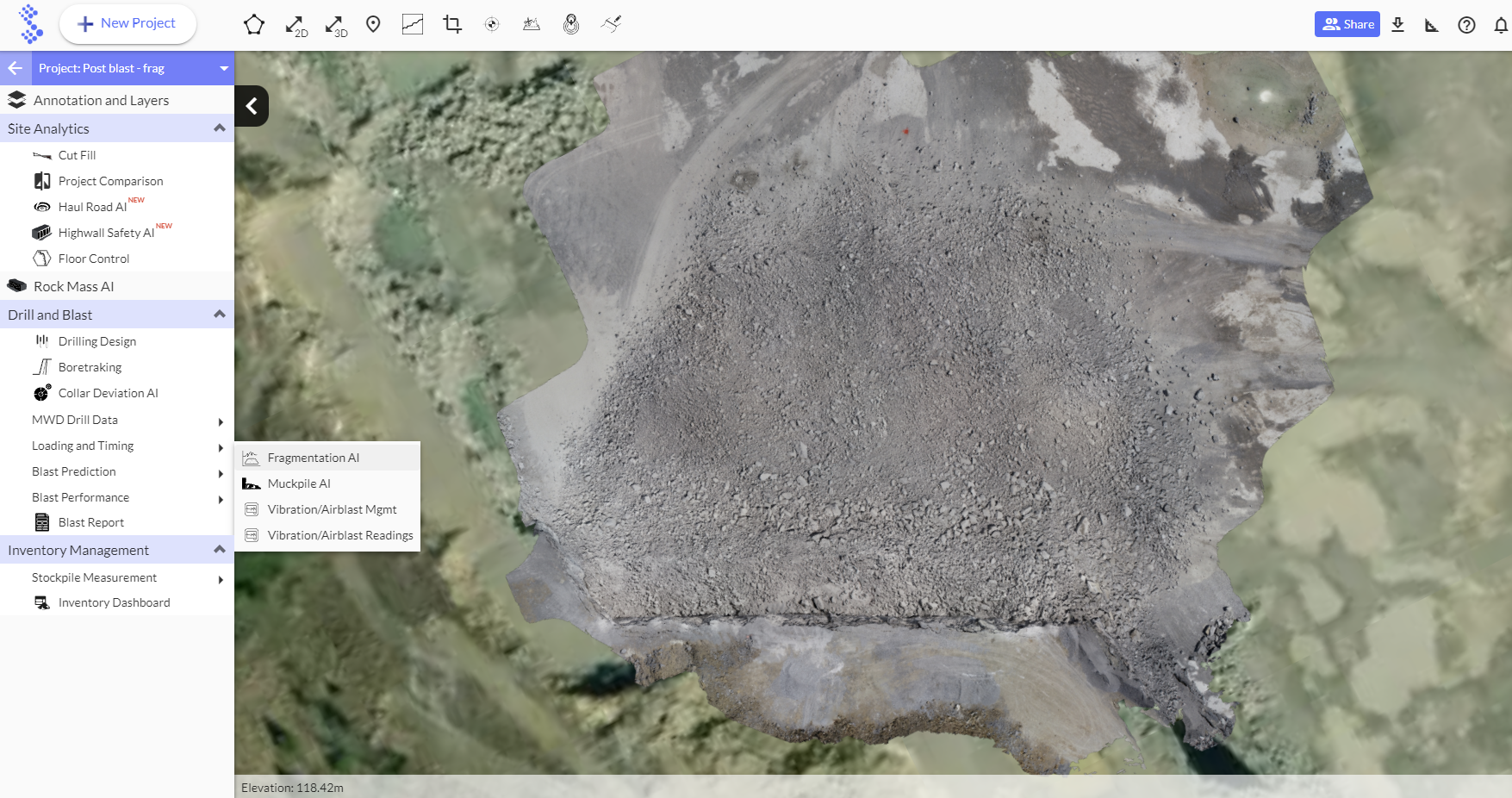 You will see the AI detected muckpile appear, as well as the default rock colored classification shown. Users can adjust the boundary of the muckpile by clicking and dragging the boundary lines to the desired location.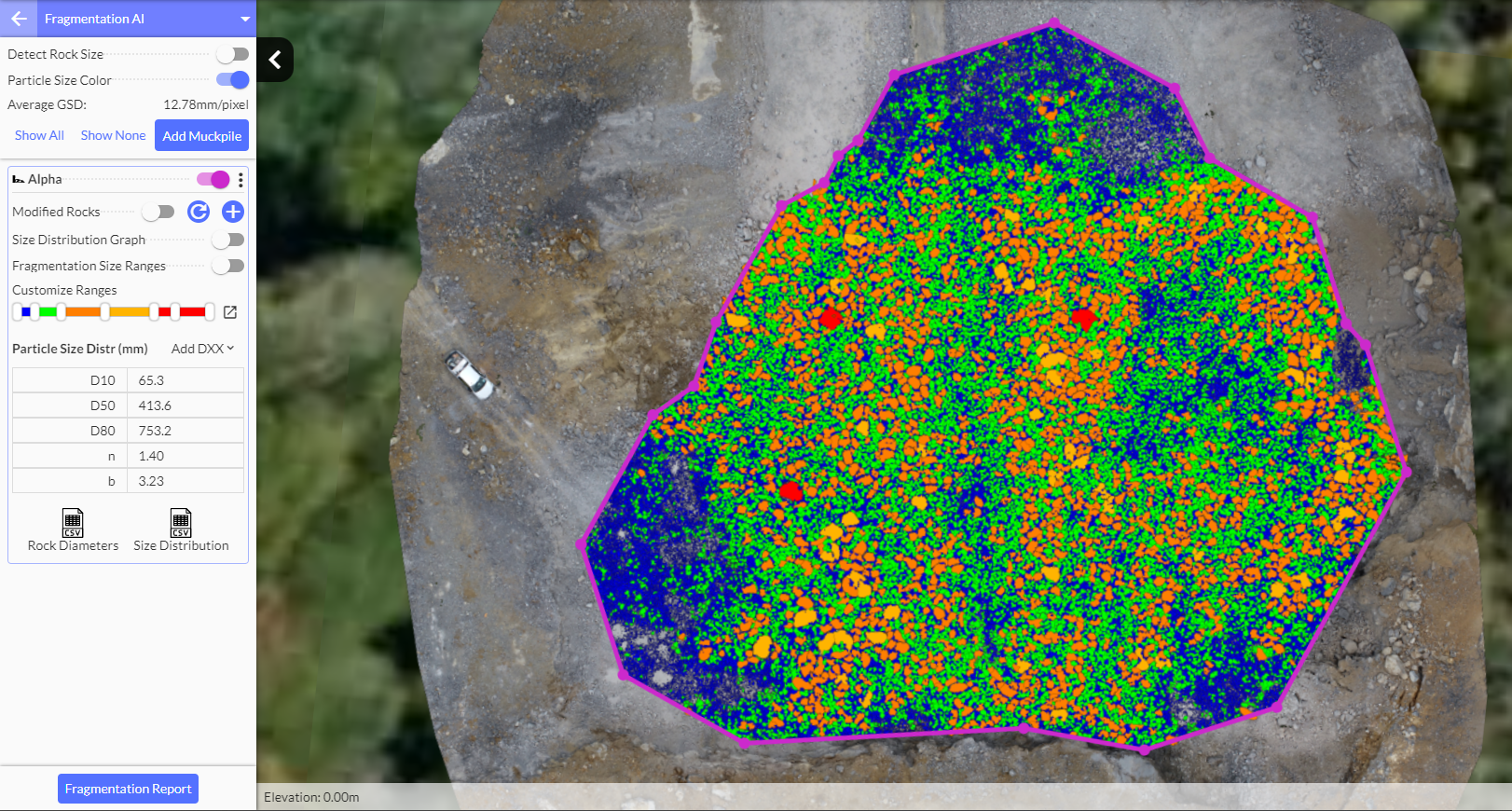 Users can edit and customize the rock size classification by expanding the color slider shown below and choosing the colors according to the spec size as per their site.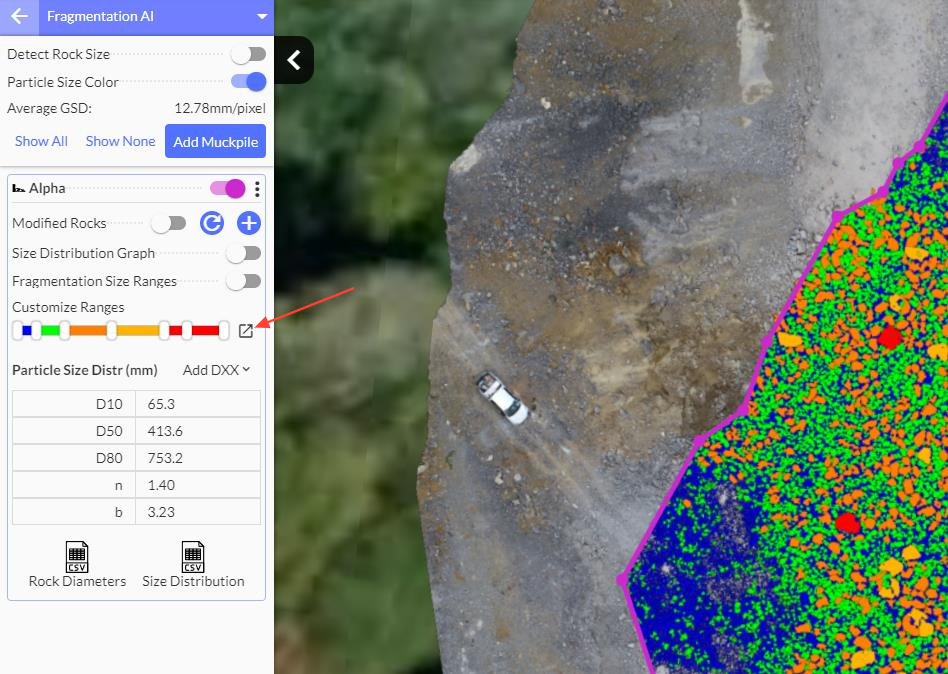 This will give the option to customize the color by either the default relative "DXX" distribution, or "Absolute Size Ranges" where the user can customize the size range that they would like to see along with custom correlating colors.
Relative DXX distribution means cumulative particle size distribution from D10 to D100 in the muckpile surface
Absolute Size Ranges means the actual size of the rock particles in the overall muckpile.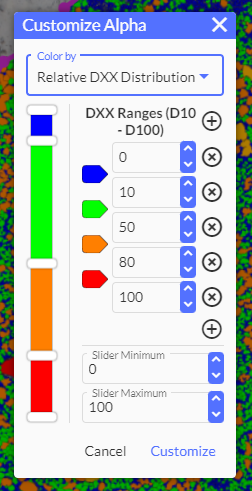 Once an option is selected and the sizing is entered, the output Fragmentation model and size distribution graph will adjust based on the information entered. Below, we see the Size Distribution Graph with a Histogram View below the Distribution Curve generated.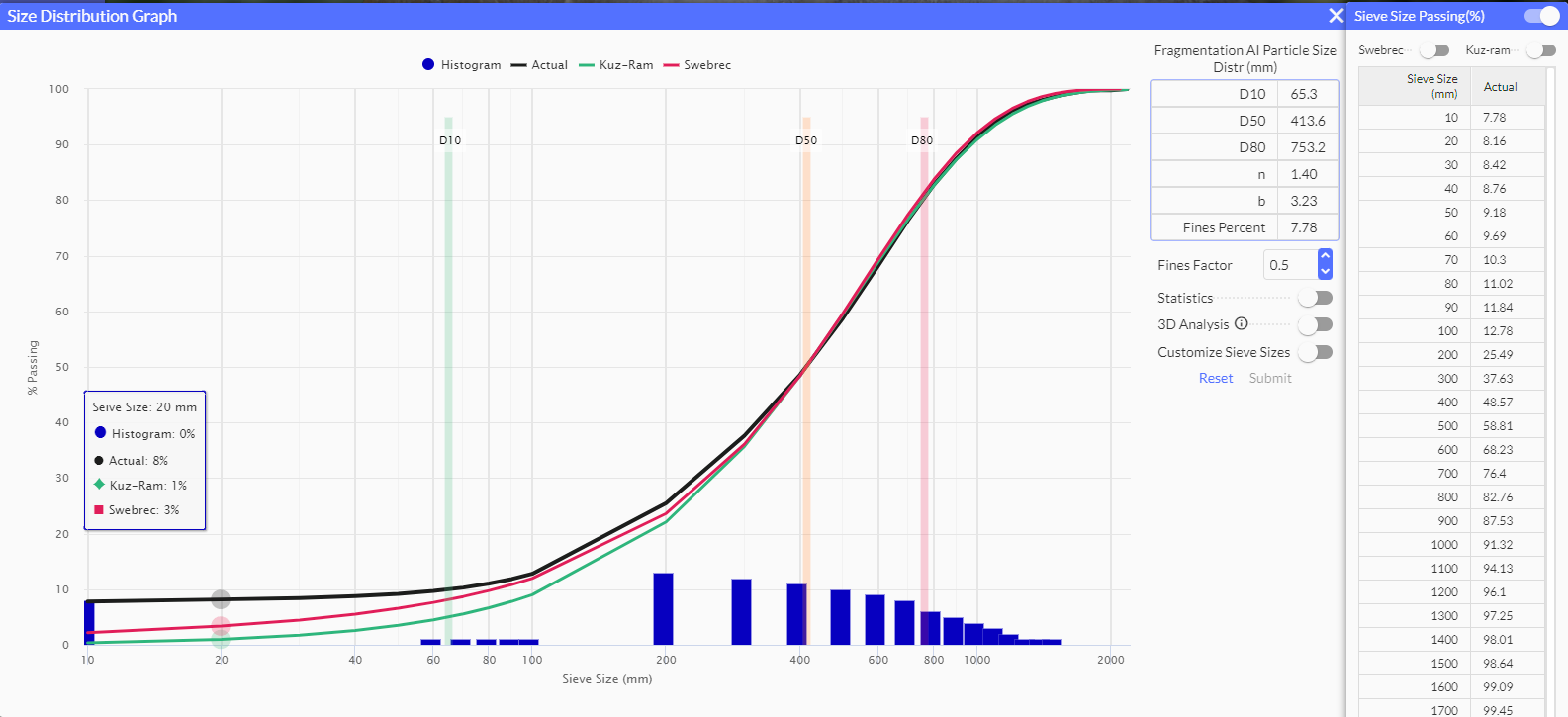 There is also a Fragmentation Size Range Graphic that can be seen based on the Absolute Size ranges set by the user.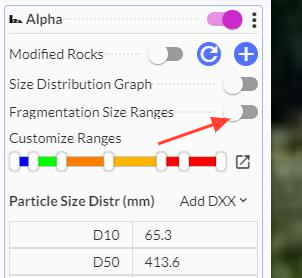 This option will show a bar graph with the distributions set from the Absolute Sizing.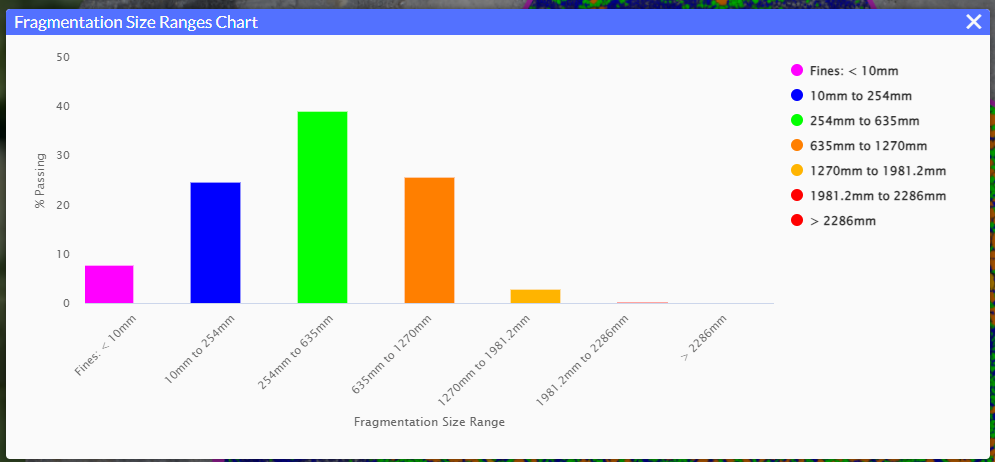 Lastly, the option to manually edit individual rocks within the model can be done by selecting the "modify Rocks" option.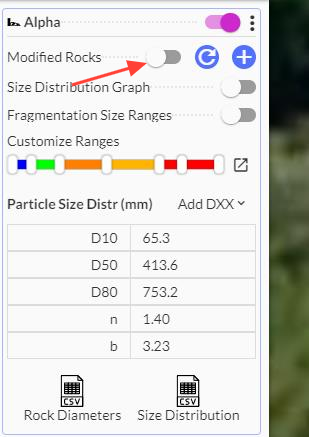 When selected, users can create a rock by hitting the "+" button and then annotating a line around the selected rock they would like to edit.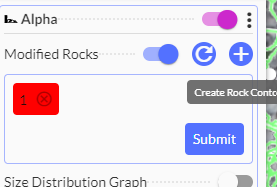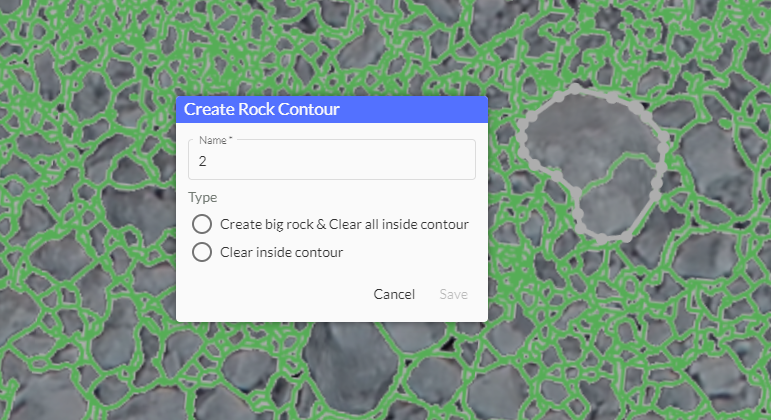 Next, users will have to select which option they would like to see. In the example below, the first option "Create big rock & clear all inside contours" is shown. This will then change the overall model statistics and also the visuals of the rock sizing.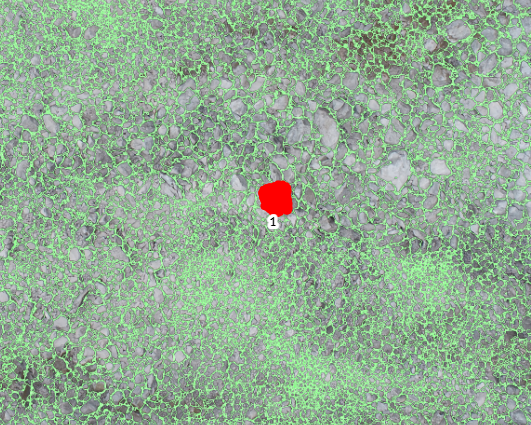 Here is the second option, where users can select the area and clear all inside contours within., in the case where there are fines misrepresented as a larger rocks.