Once designing your blast, Strayos has made it easier and efficient to visually show and predict vibration through our Vibration Prediction Viewer. Once designing, loading and timing you drill plan, you will want to navigate to the Blast Performance Module, Vibration Air blast Management tab to enter seismograph locations. This step can be skipped, however if you are looking to see where the predictions will intersect the exact location of the seismographs being set, it is beneficial to enter the GPS location of the monitor.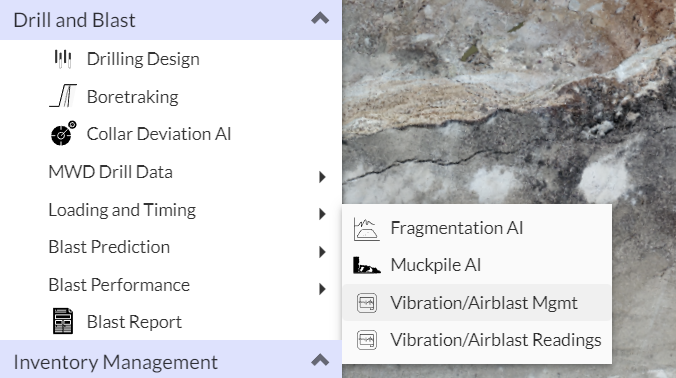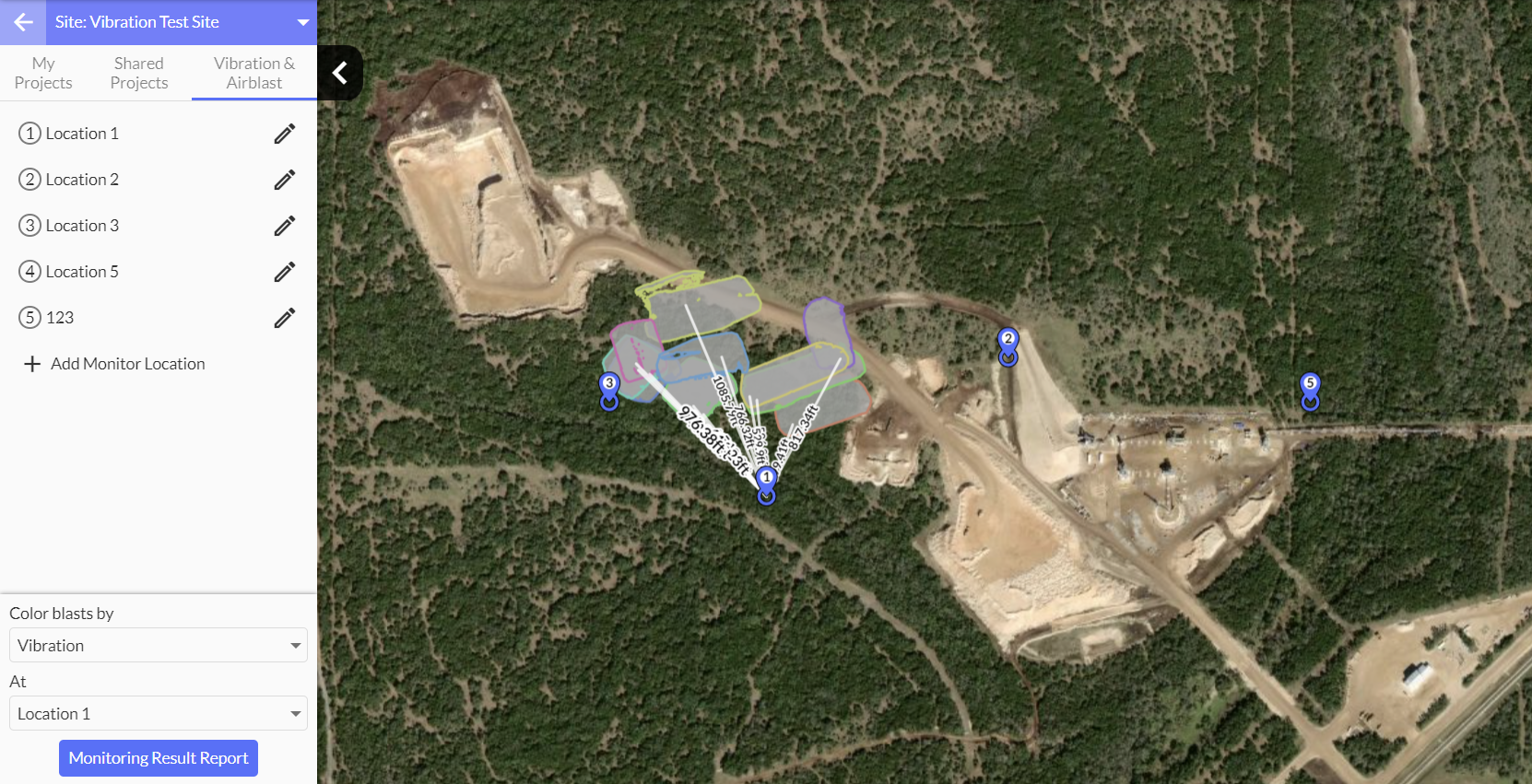 Once your monitoring locations have been added, navigate back to the the Vibration Prediction Module and select Vibration Prediction.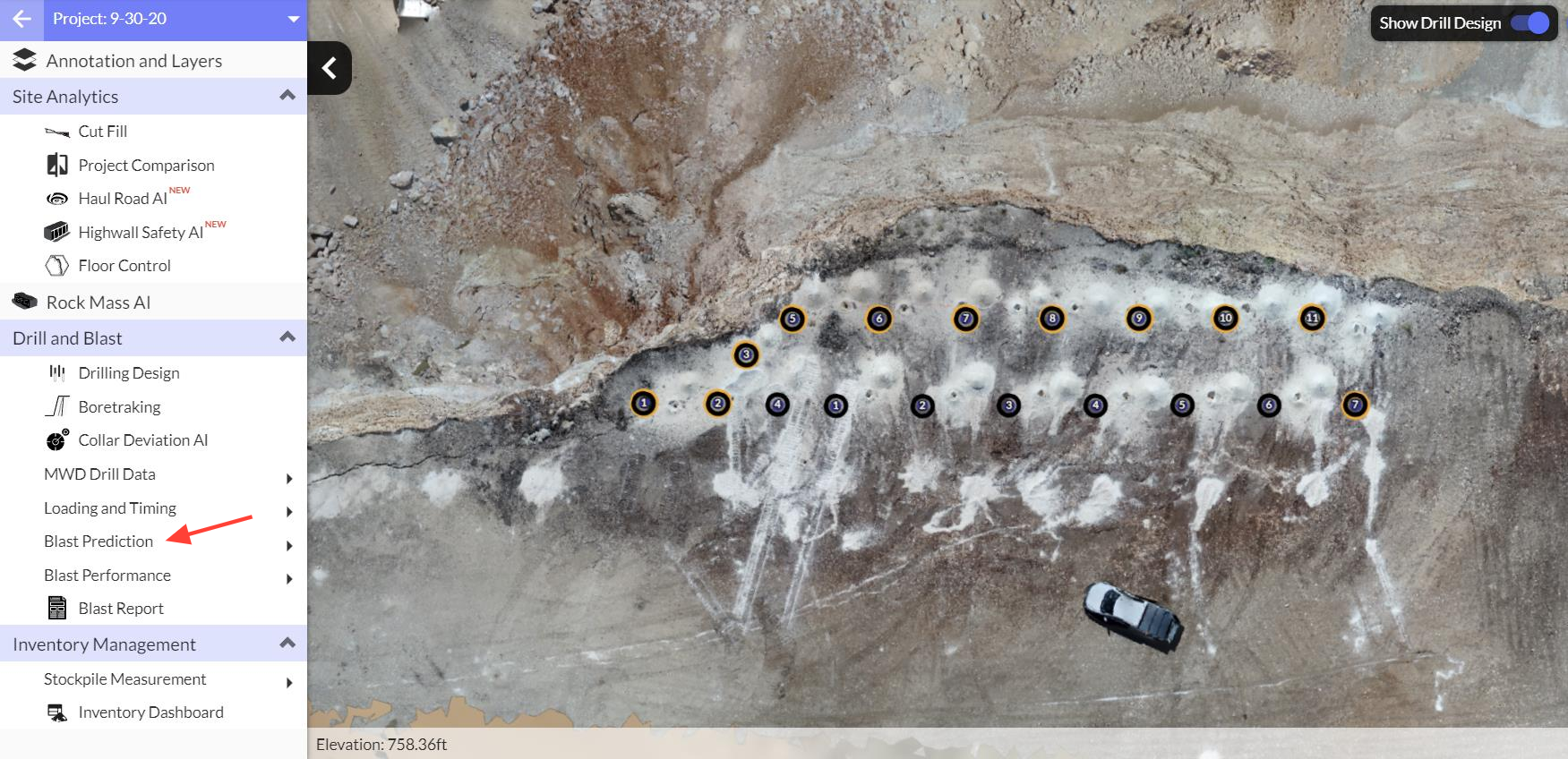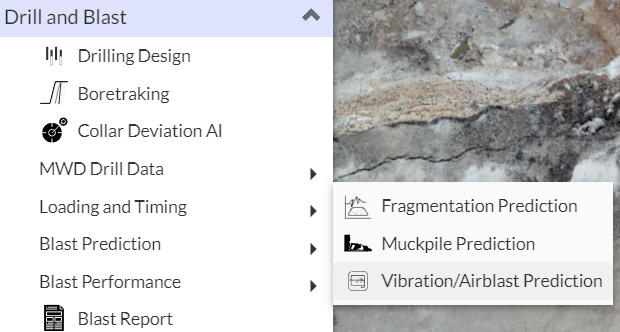 In the video below, we see the MIC (max pounds/delay) highlighted in red, with its corresponding value in the top left hand corner under MIC. This number is pulled from the loading design. With the highlighted hole shown, the holes coordinates serve as the center point for the diameter of each ring showcasing the PPV predictions.
To view the prediction rings, toggle on the Prediction Rings seen in the top right hand corner of the screen. The threshold can be toggled by the user to show the range and value of PPV readings, where Red can be used to exceed PPV limit, and green to show tolerable.
With the seismographs set in the previous step, we can see where each monitor is precisely, with a distance to its closest hole on the shot.
Additionally, if the timing by design incorporated two holes per delay, it would also be shown in this module with the two holes being highlighted and the MIC accounting for the total weight. From here, the distance between the two holes would be averaged to determine a center point for the prediction rings.
Custom K and N values can be added in the left hand tool bar for predictions as well. The Seismograph data will populate on the left hand column as well once data is entered from blast. Vibration/Air blast Prediction requires at least 2 readings entered for the monitor to be able to make a prediction based on existing readings.
Scaled Distance in these models is calculated as the distance between the points divided by square root of MIC value.