Using its photogrammetry, Strayos has two elevation models to view and download, Digital Terrain and Digital Surface models. The key difference between these two models is that the DTM is essentially bare earth in 2D, while the DSM is showing 3D features such as vegetation, equipment and any other added features within the terrain.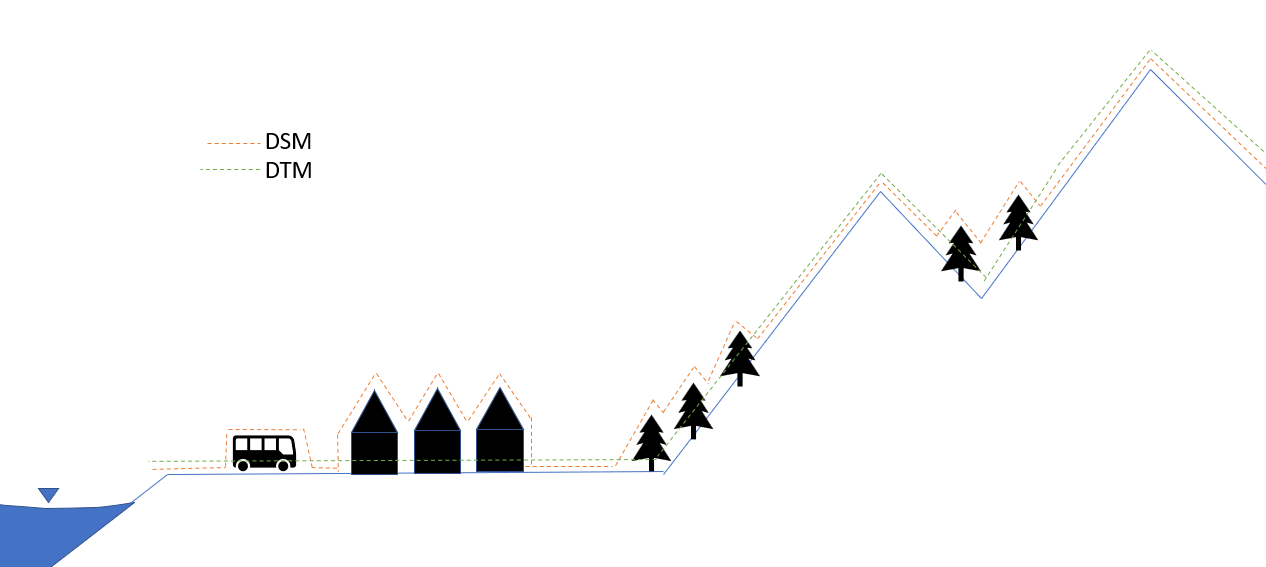 We can see an example on Strayos where viewing the DSM, we see two truck appear on the model.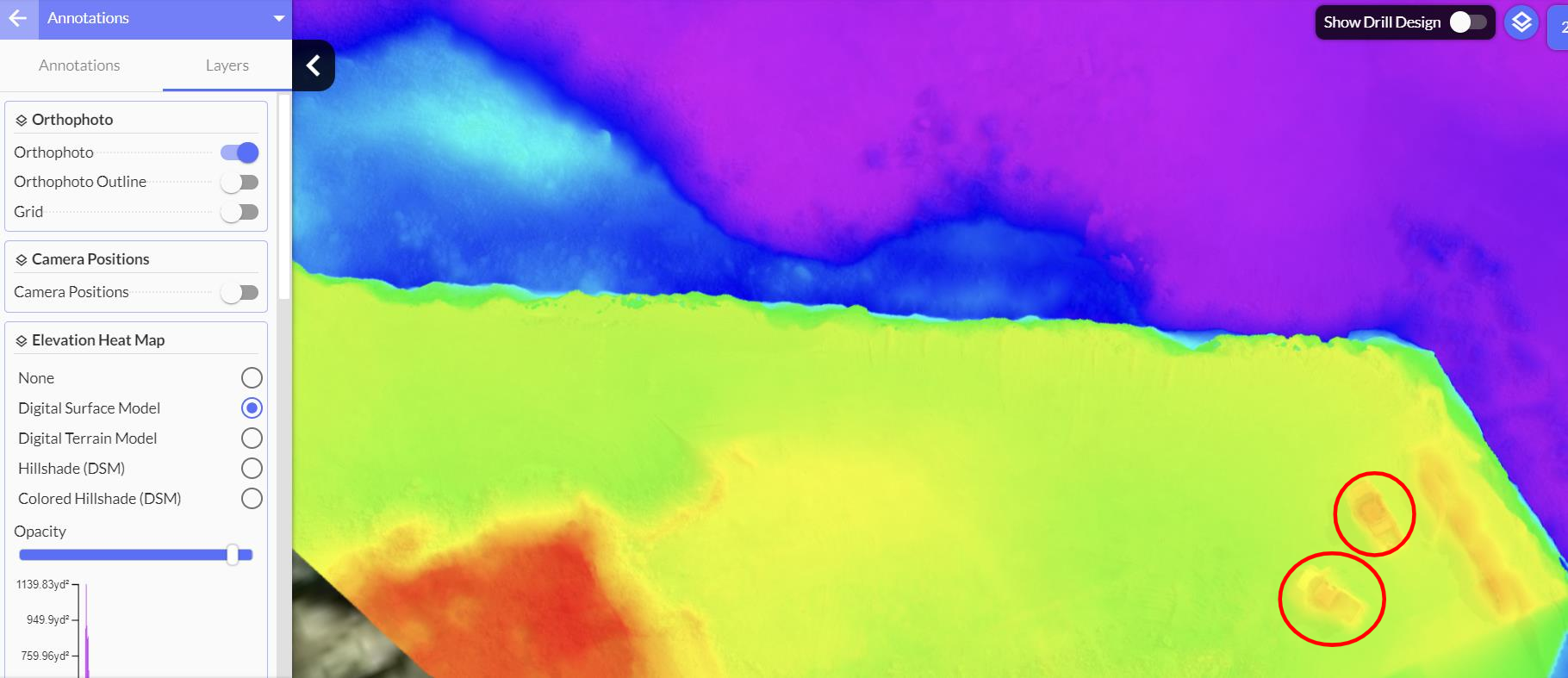 Now, looking at the DTM, we do not see these features in the model.

The DSM and DTM models can be downloaded as contour files in their respective coordinate planes and contour intervals in the download menu.