To create Haul Road Profiles, select the appropriate site and click on Haul Road AI.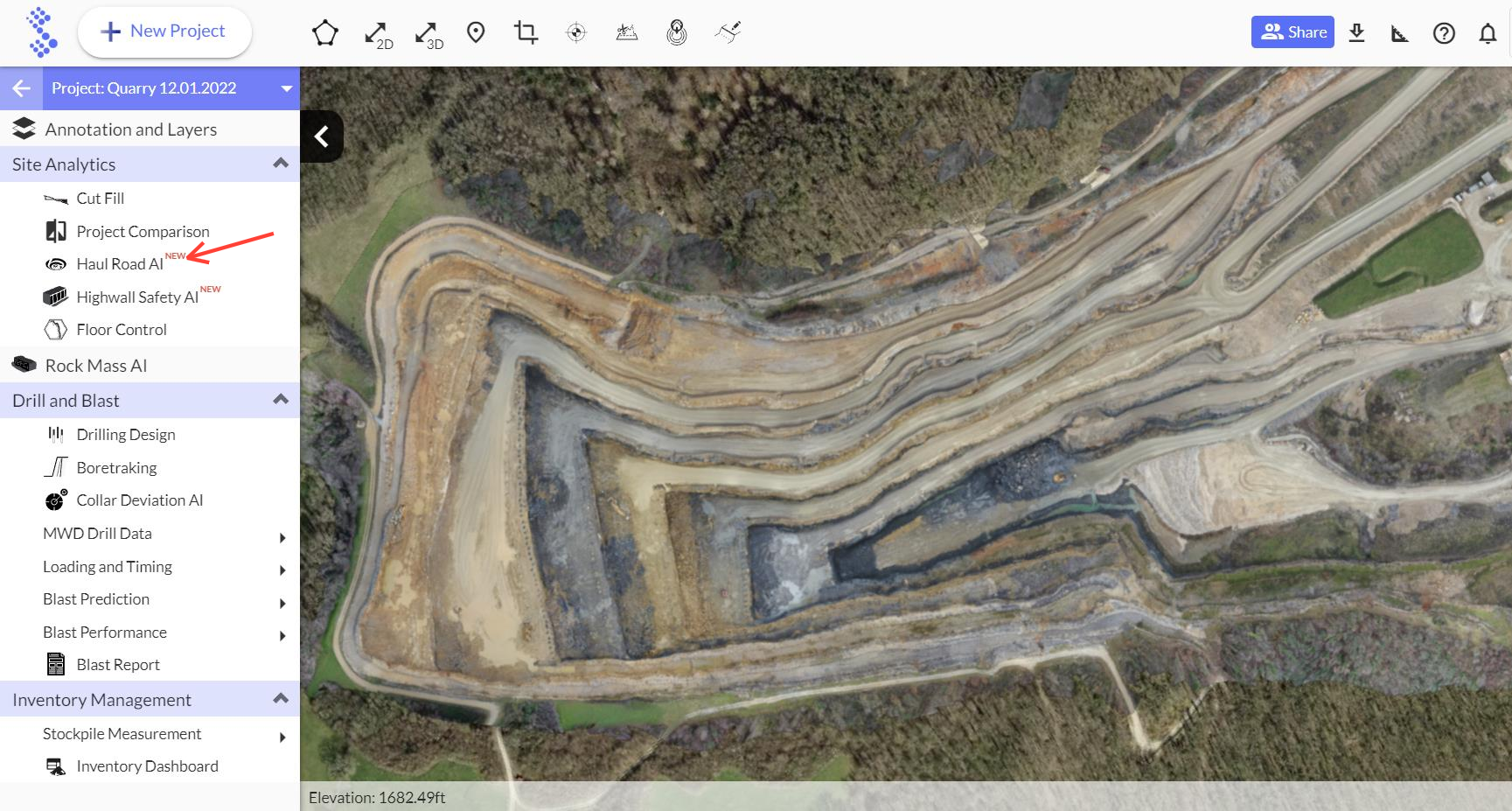 From here, with the options listed, you can report either a polygon area or a line for a section of haul road. For this example, we will look at a line annotation to view the profile options.
From this section of Haul Road, the following Profile options are prompted. Selected is Grade, showing the grade at more detail within the section of haul road drawn. The other options for profiles will display similar to grade, and can all be exported as .DXF and .CSV files in respective ESPG mapping codes.