When uploading a project, Strayos will automatically detect the Crest and Toe of your site using its AI. The crest and toe can easily be edited to make sure the locations are accurately placed. The importance of this detection is what allows the software to detect parameters where to quantify an area on your site. How far the boundaries of your shot volume stretch is based on the Highwall AI data. If that data is missing or inaccurate your volume could be detected wrong. Check the toggle on the top of the map to view the crest and toe contours. If they are inaccurate use the 'Edit Highwall Crest And Toe' button above to edit them. First, click on the Edit Crest and Toe: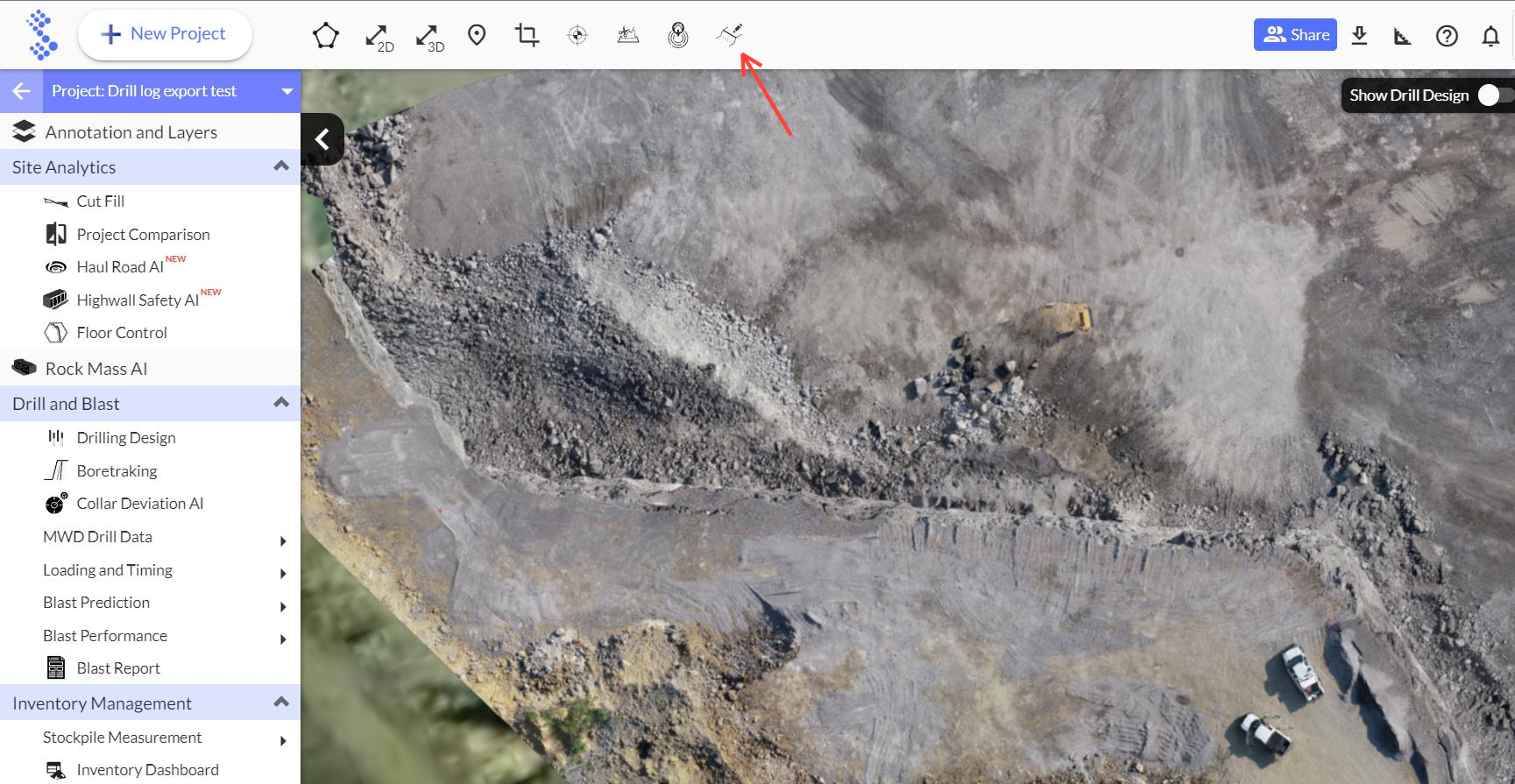 Next, use the editing features in the toolbar to erase or draw parts of your crest and toe. To make changes to the crest or toe, select which you would like to edit. To modify existing, select the modify Crest/Toe. To erase a feature, select the erase button. Make sure to click the check mark once completed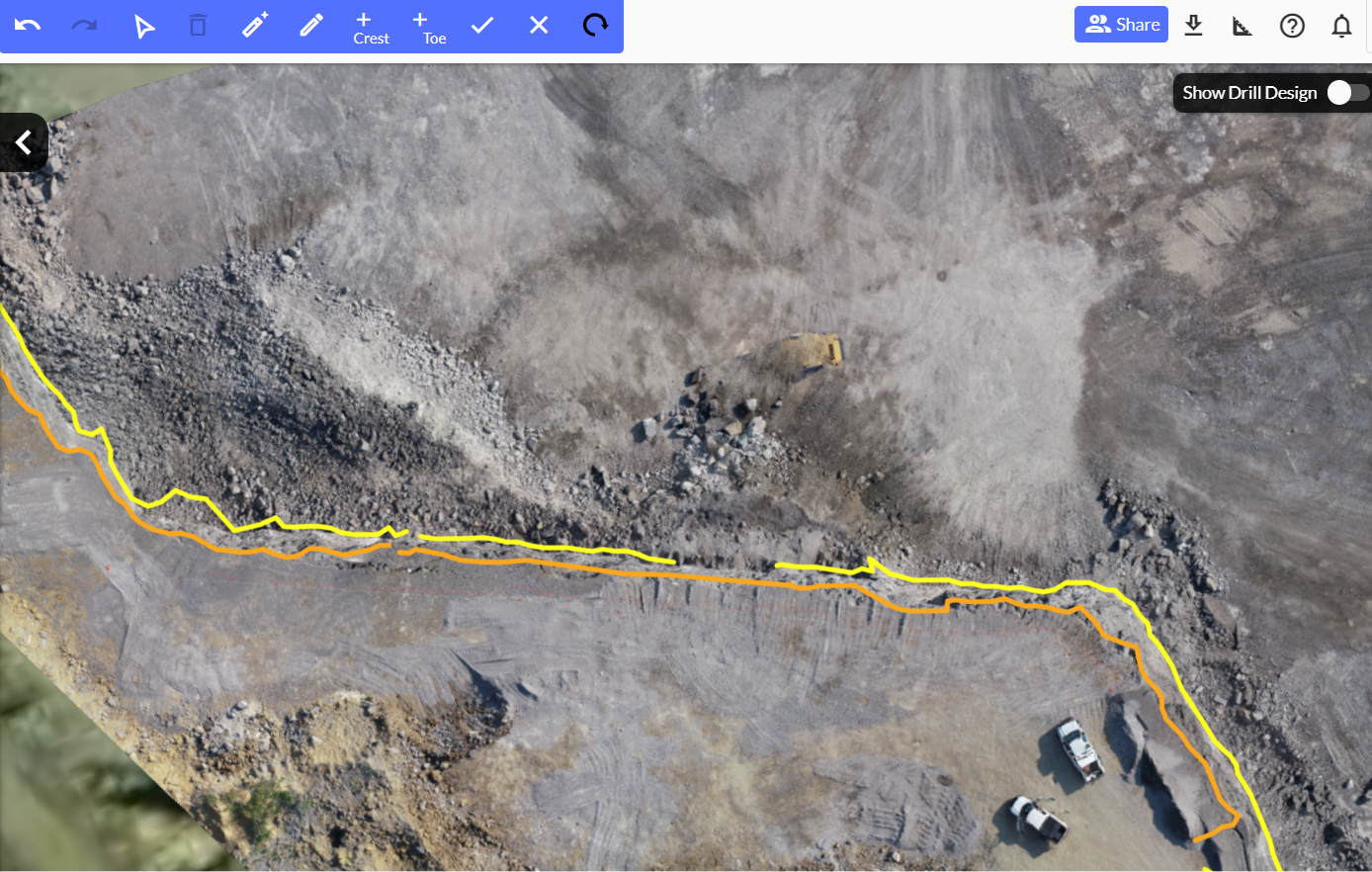 1) Deleting the unwanted Highwall and Haul road AI results.
Click on the Magic Erase button and then Hold Alt Key to start deleting. Please refer video demo link below :
Video - Erase crest, toe and haul road
2) Add Haul Road manually -You can now add haul road manually by drawing the road edges and then drawing the center of the road.
Video - Add haul road manually and analyze results
Lets take a look at the profile view of a blast design, and how adjusting the toe can directly effect the quantity of the shot. In the picture below, the shot holds a Total Volume of 25,814.24yd³, Total Area of 1842.8yd².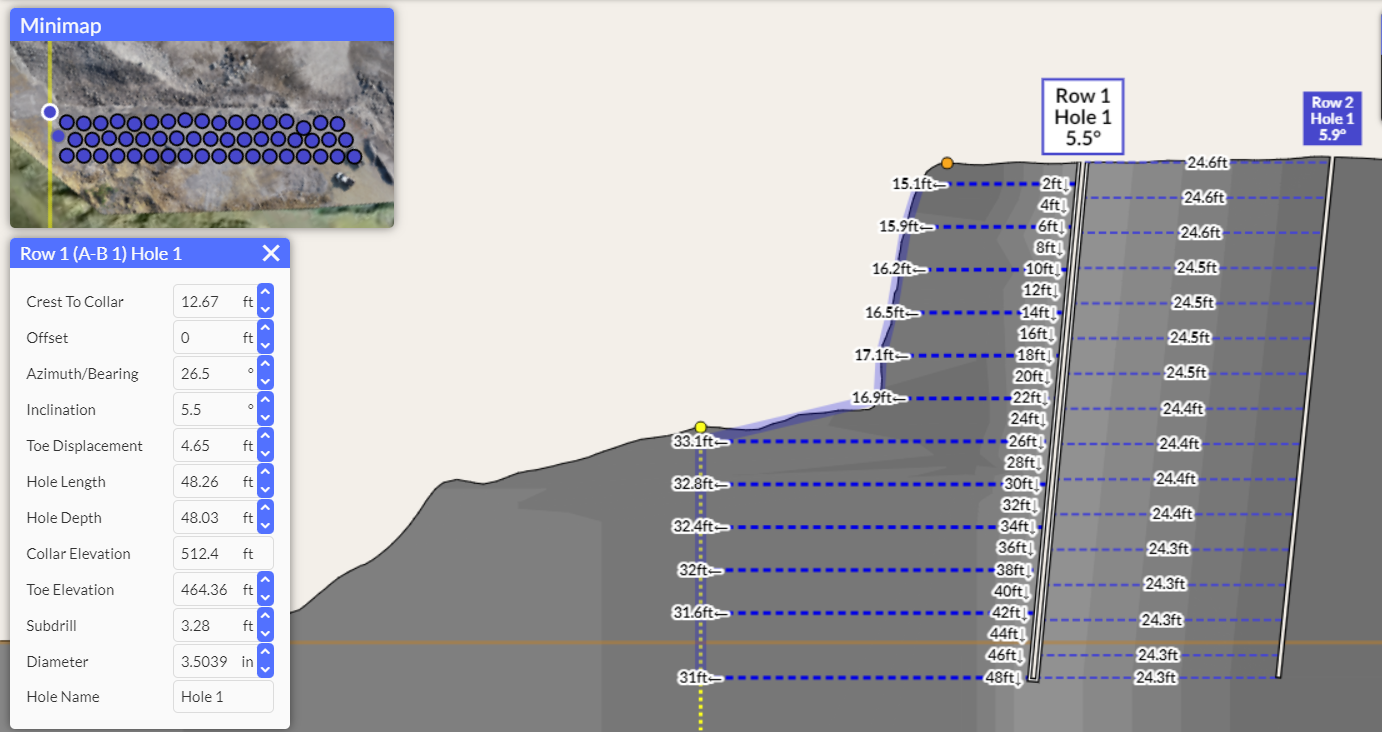 When adjusting the dotted yellow line (click and drag toe feature), you can ensure you are not quantifying and excess material at the toe that may add additional quantities to your shot. After adjusting, now our shot holds Total Volume: of 25477yd³ and Total Area of 1801.63yd².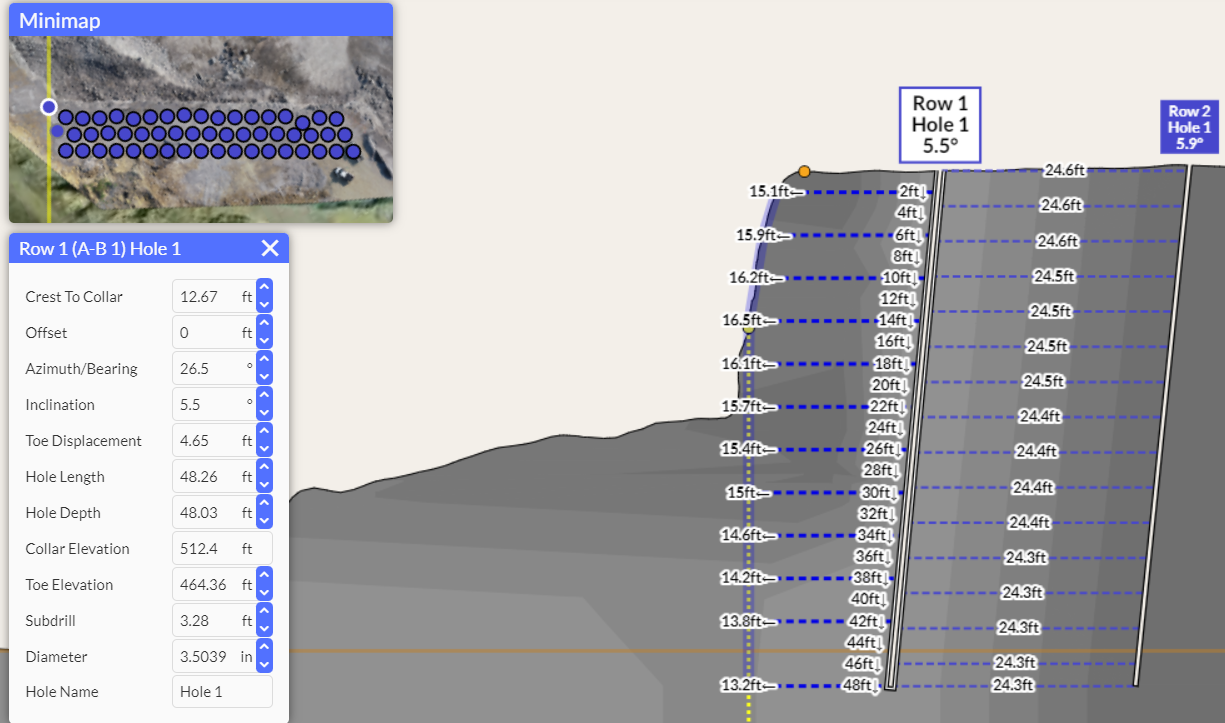 You also have advanced options when quantifying your shot. Here, you can detect the highwall by AI highwall data, visualize and adjust connections along the crest and toe lines, and visualize the highwall placeholders. All these tools ensure you can measure the most accurate quantities on your site.